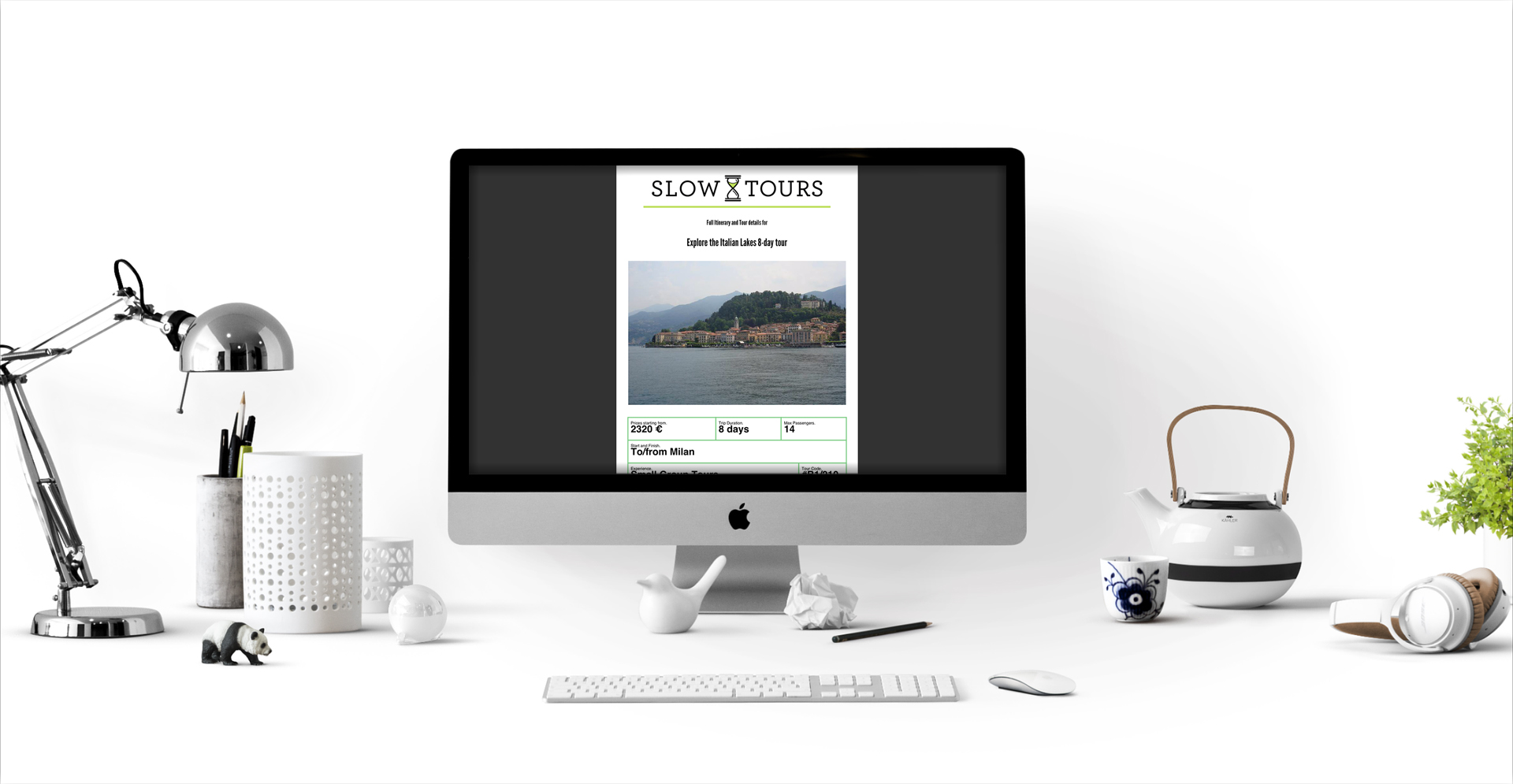 Introducing Slow Tours online brochures!
European Experiences
Slow Tours is committed to delivering high quality, unique European Experiences accessible to all ages. No matter what your interests are or the travel style you prefer we are confident you will find your perfect travel fit.
In the same theme as our tours, we are committed to delivering a high quality online experience while you search and plan for your next adventure. To give you a complete guide to each tour, inclusions, itineraries and extras, you can now download an easy to read PDF brochure viewable online or ready to print.
Simply look for the "brochure" button under the tour dates and prices.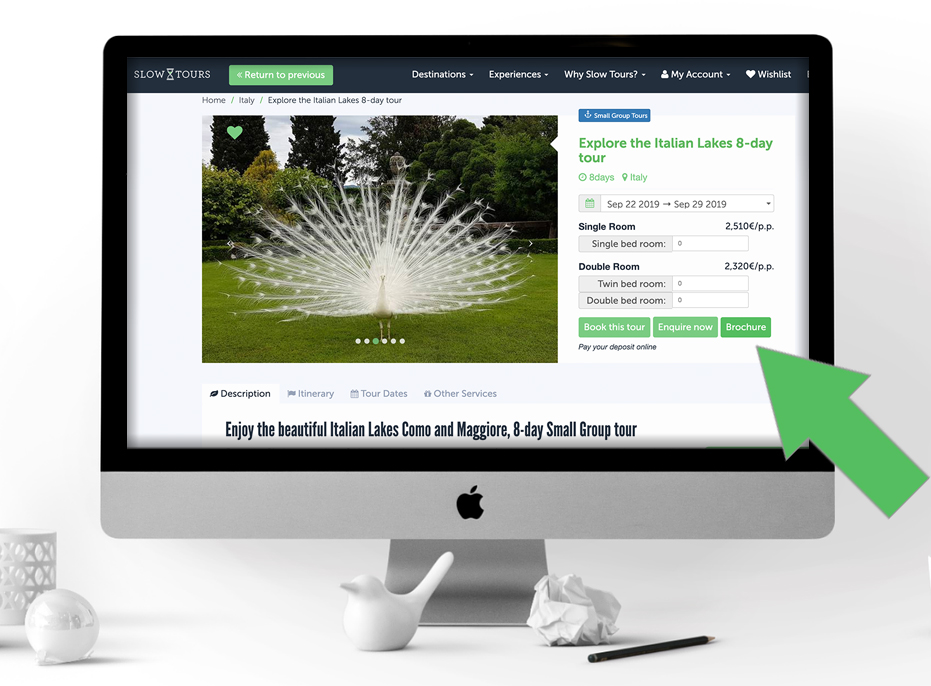 Itinerary
Once you've fallen in love with the itinerary of your choice we invite you to book your tour online. If you prefer to talk to us directly, we welcome you to fill out the enquiry form and one of the Slow Tours team members will be in touch within 24 hours and happy to answer all your questions. We can also make the booking for you. Either way, we offer a private and personalised service from your initial enquiry until you return home, ensuring your Slow Tours European Experience is truly one of a kind.
Explore our full range of unique and immersive European Tours on our website today!