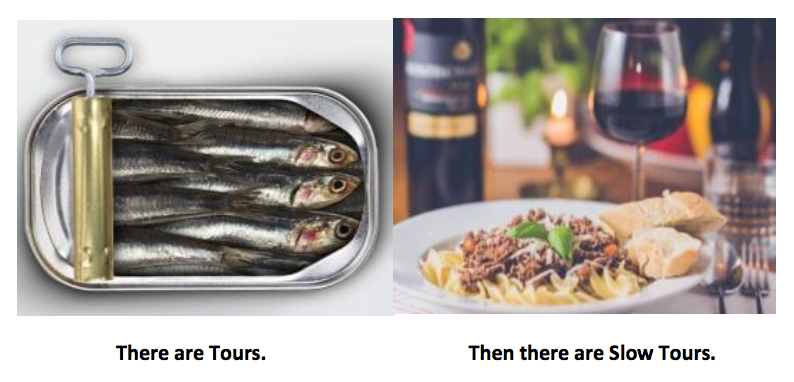 What is the difference between tours and Slow Tours?
There comes a time in your life when you have the desire, good taste and good sense to appreciate the finer things in life.
You could think of nothing worse than rushing hither and yon, cramming onto a sweaty tour bus or tagging behind someone holding one of those awful, embarrassing flags in the air.
If like us, you prefer a more intimate, immersive holiday, we suggest you visit our website. Browse our extensive array of personally-hosted, small group tours, search for specific tours and dates or simply let us take care of all the details for you.
Slow Tours are designed to allow you to take the time to immerse yourself in a region, it's culture and cuisines. The only thing that should be hurried along is your booking! Our tours tend to sell out fast. Rush now, so you can relax later.
Find the perfect Slow Tour for you from our great range