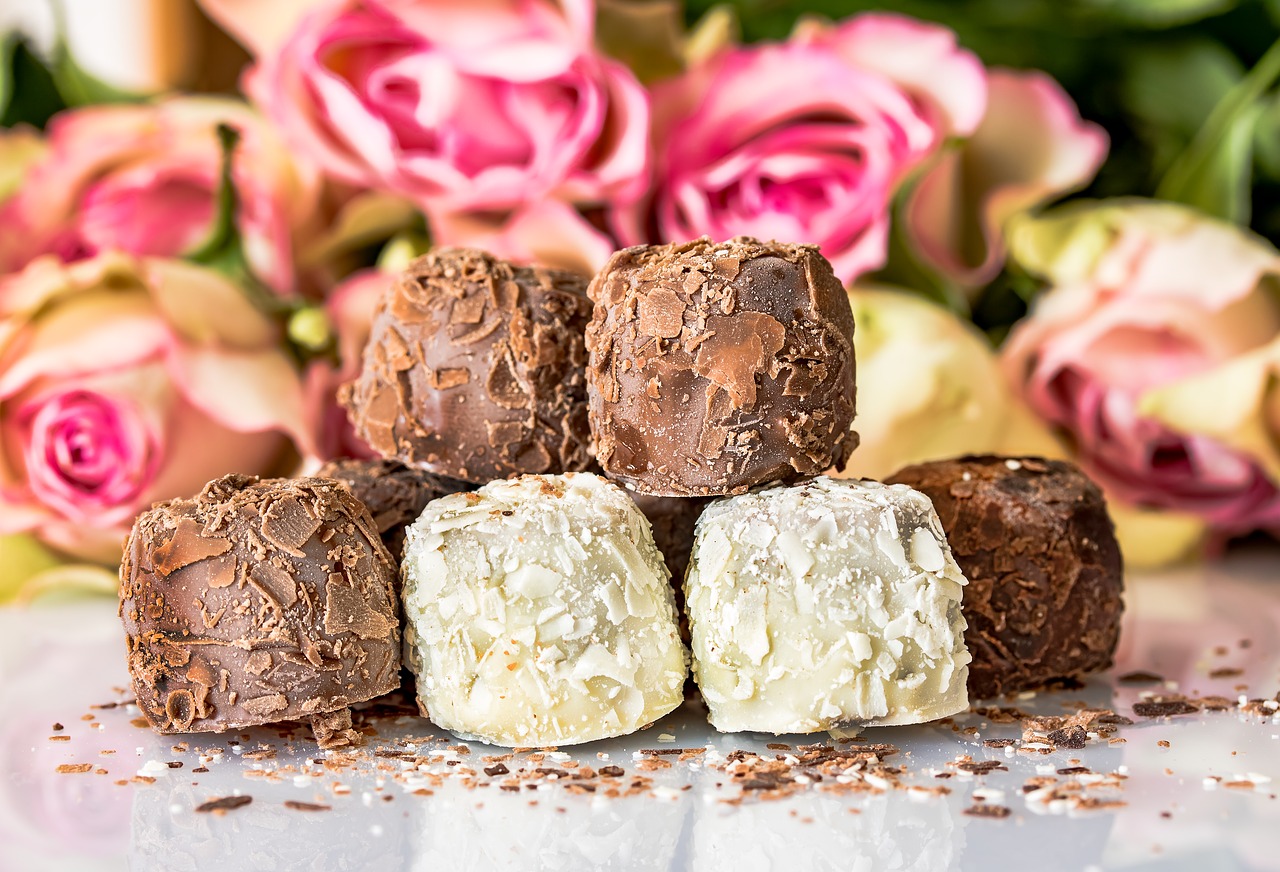 Belgian chocolate - who can resist it?
Although Belgium may be small and not as well known as other countries in Europe, it is definitely famous for its wide variety of delicacies such as Belgian beer, waffles from Liege, and of course, Belgian chocolate. Nothing quite beats the delicious, creamy taste of Belgian chocolate. How did this sweet treat become so wildly popular throughout the centuries, and who was responsible for the invention of the ever so addictive praline? It all started in Belgium.
Historical connection
Back in the 17th century, when Belgium was still ruled by the Spanish, explorers brought cocoa beans from South America and introduced them to the Belgian community. At the time, chocolate was a sign of luxury and was mostly used to make 'hot chocolate' for nobility or to impress new visitors. In fact, Henri Escher, the major of Zurich, was served a cup of this delicious drink when visiting the Grand Place of Brussels in 1697. He immediately fell in love with it, took the recipe home with him, and introduced his own country to chocolate. Switzerland is now considered Belgium's biggest competitor regarding the production and distribution of chocolates.
As we all know however, chocolate is no longer exclusive to the rich and famous — though it may taste exquisitely good, anyone can afford it nowadays. The first time Belgium truly delved into the chocolate market was when they colonized the Congo and found a large surplus of cocoa beans. King Leopold the Third then made Belgium the number one trader in cocoa and chocolate.
Switzerland
It was Jean Neuhaus (ironically, from Switzerland) who first put Belgian chocolate on the map. In 1857, he moved into a pharmacy-cum-sweet shop in the Galérie de la Reine in Brussels, where he sold plaques of dark chocolate. Gradually, the apothecary transformed into a real sweet shop, and the first praline was created there in 1912. The hollow chocolate shell with a sweet filling was invented by Jean's grandson (also named Jean) who also invented the Ballotin, the box in which pralines are wrapped. The Jean Neuhaus store still exists to this day, and is deemed a must-see when visiting Brussels.
Sweet treats the Belgian way
To understand why Belgian chocolates are so famous and deliciously addictive, it is important to know exactly how they are made. The secret to their success lies in the ingredients used to make them and, of course, in the production process. A law created in 1884 states that a minimum level of 35% cocoa must be used, in order to prevent the usage of low-quality fat sources or other 'hacks' to modify the composition. Production starts in the early stages, which includes overseeing how the cocoa beans are planted, the way they are roasted, and which beans are used.
There are several laws and unspoken rules in the chocolate-making community, where traditional manufacturing is preferred. This explains why there are so many small, independent chocolatiers throughout Belgium. Big chocolatiers like Neuhaus have managed to expand outside Belgium, but still continue to use only traditional recipes for their chocolates, many of which are still top secret.
Visit the Museum of Cocoa and Chocolate
If you're in Belgium and want to learn about the chocolate-making process in more detail, it is worth visiting the MUCC (the Museum of Cocoa and Chocolate), which is located near the Grand Place, Brussels' main market square. A new 'game' the museum came up with, the Truck game, allows you to walk through the city center of Brussels while discovering the world of chocolate within the city.
Belgium's chocolate legacy
The best known commercial brand of Belgian chocolate is Côte d'Or, which you can find in almost any grocery store in Belgium and in many places around the world. Côte d'Or was founded by Charles Neuhaus in 1870 , who opened a factory shortly after that. The name refers to the Golden Coast, now Ghana in Africa, where the cocoa beans first originated from. The brand is now part of the American multinational company Mondelez International, whose other products include Oreo, Toblerone, Mikado, Milka, and Cadbury.
Commercial brands such as Neuhaus are renowned for making delicious chocolates, and their regular chocolate bars, pralines and truffles are definitely a must try when visiting Belgium — but the products of local, independent chocolatiers are certainly worth sampling as well!
Today, Belgian chocolate is world-renowned and continues to play a strong role in the Belgian economy. Overall, there are over 2,000 chocolatiers in the country, so anyone who visits Belgium shouldn't hesitate to try this delicious treat.
Fill your suitcase with Belgium's sweet treats on one of our selection of tours in Belgium
Article credit: Danielle Hunt of Culture Trip.