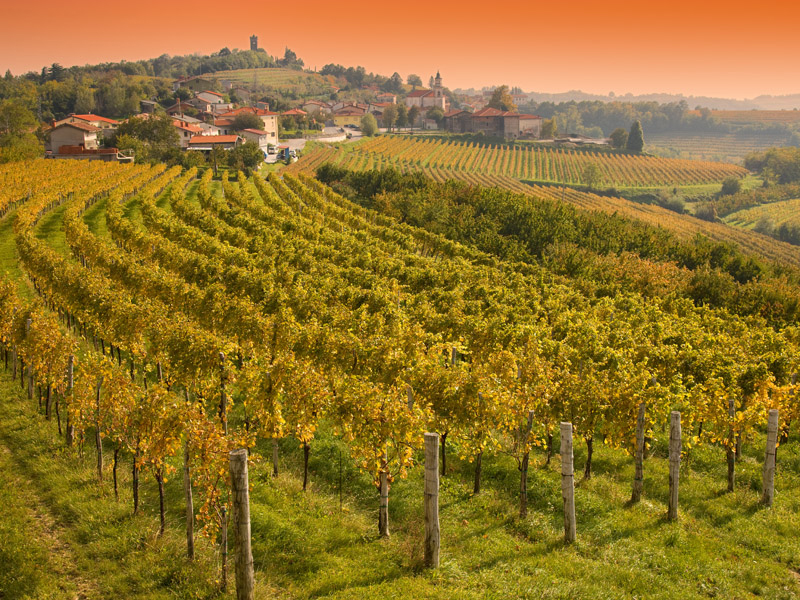 Discovering Slovenian Wines
Slovenia is a small country bordering Italy, Austria, Hungary and Croatia, with a population of around 2.1 million people. Known for its mountains, ski resorts and lakes - the most well known being lake Bled. On Lake Bled, a glacial lake fed by hot springs, the town of Bled contains a church-topped islet and a cliff-side medieval castle.
In Ljubljana, Slovenia's capital, baroque facades mix with the 20th-century architecture of native Jože Plečnik, whose iconic Tromostovje (Triple Bridge) spans the tightly curving Ljubljanica River. A beautiful country, it also has some of the best wine in the world, according to several reports in the last four years.
Viticulture and wine-making in Slovenia has existed in this region since the time of the Celts and Illyrian tribes, long before the Romans would introduce wine-making to the lands of France, Spain and Germany. The oldest vine in Europe, over 450 years old, still grows in Slovenia.
Today Slovenia has more than 28,000 wineries with a production of almost 100 million litres from the country's 22,300 hectares of vineyards. Less than 10% of the wine is exported, with most of it being consumed locally. Slovenia has three principal wine regions: Podravje, Posavje and Primorje.
Podravje
The largest wine region in Slovenia Podravje, divided into 7 wine districts, is best known for its aromatic dry whites, from international grape varieties like Sauvignon Blanc, Riesling and Traminer, and Furmint (called Sipon locally). It also offers good examples of Pinot Noir and Austrian reds Blaufränkisch (Modra Frankinja locally) and Zweigelt.
In the Podravje region, the district of Radgona-Kapela was the first to produce sparkling wine using the French 'methode champenoise' since 1852. The Ljutomer-Ormož district includes the village of Jeruzalem which is known for white wine made from Dišeči Traminec and Ranina. Along with Radgona-Kapela and the Maribor district, Ljutomer-Ormož produces some of the best examples of Drava Valley wine. While the Haloze district is improving in quality, that district along with the Prekmurje, Srednje Slovenske Gorice, and Šmarje-Virštanjdistricts have small production that is consumed locally. Nearly 97% of the wine made in the Podravje region is white wine. Other grape varieties found here include Chasselas, Gamay, Kerner, Kraljevina, Otonel, Portugalka, Ranfol, Rizvanec, Rumeni, Muskat, Aeleni, Silvanec, Zlahtnina and Zweigelt.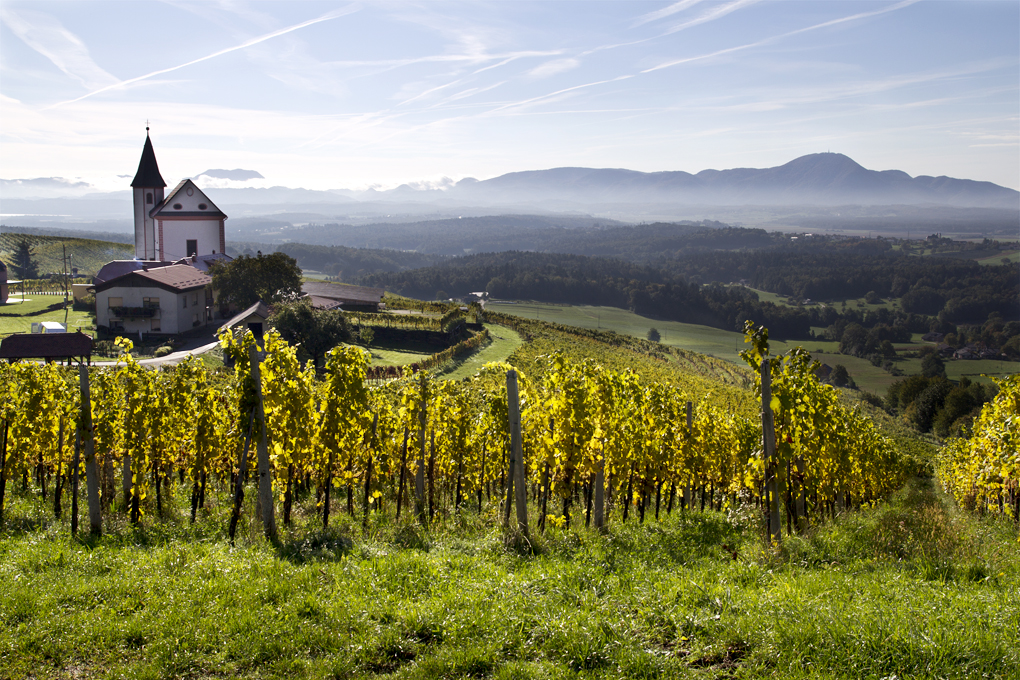 Posavje
Posavje in the southeast is a hotspot for Modra Frankinja (Blaufränkish) and a strange, light red, low-alcohol, high-acid blend called Cviček. This is a blend of 70 percent reds (such as Modra Frankinja and the grape grown on Maribor's old vine, Zametna Crnina) and 30 percent whites (Kraljevina, Laški Rizling, Rumeni Plavec, Zeleni Silvanec, Ranfol, Lipna).
Primorje
Slovenia's most productive wine region, Primorje, produces around 25 million litres of wine a year. This is where Slovenia's most famous district, Goriška Brda, is located. The best-known wines are whites made from the regional flagship variety Rebula (Ribolla Gialla), but there are also many well-made Merlot-Cabernet blends.
Slow Tours offers a number of Wine Tours in Europe and European Food Tours
Also a range of Tours in Slovenia