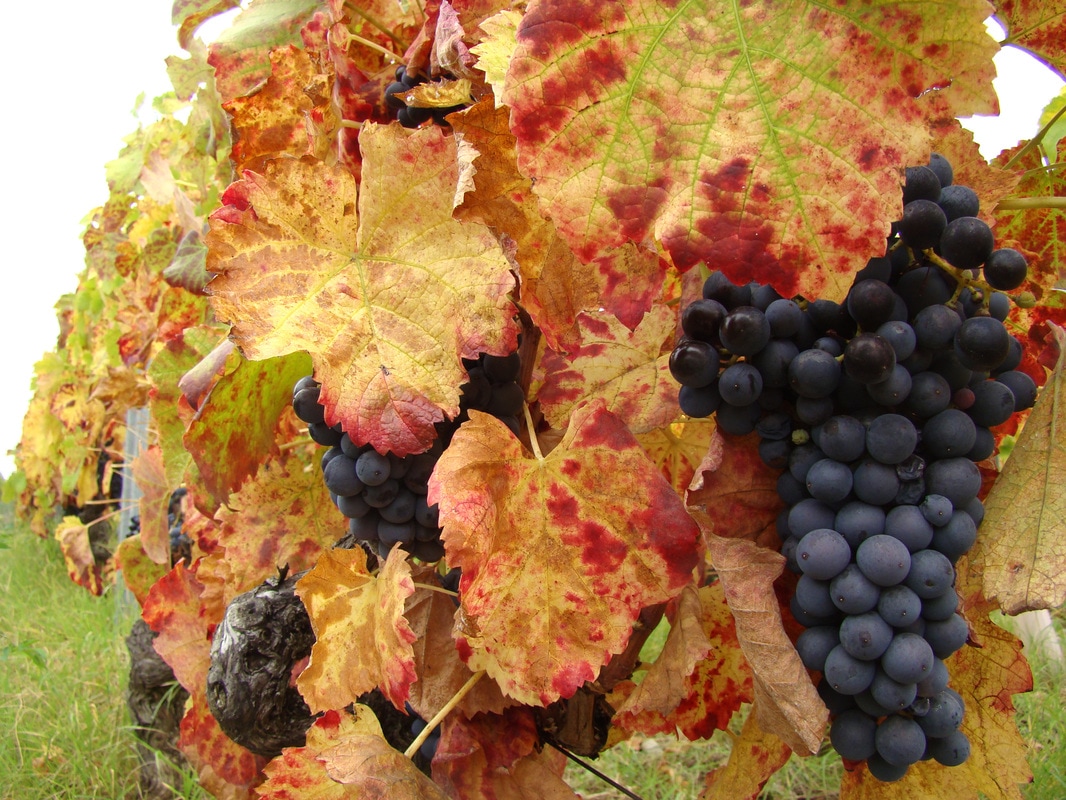 Do alpine vineyards exist?
Do grape vines really grow in the cold Alpine regions of France, Italy and Switzerland?

Chamonix
"Everywhere in the world I have seen France's Chamonix and its glaciers, but nowhere have I come across anything like the Abymes vineyards". This statement by the great traveler Murchison may sound surprising; yet most of those who have been lucky enough to discover the mountains and vineyards at the foot of legendary Mount Granier have enthused about the typical and picturesque site.
From the forests, the wild alpine pastures and rocks to the foothills of Savoie's Nature Parks with their colorful history, vineyards grow. These ancestral plants give exceptional wines that have earned recognition in wine-expert international circles (the world convention of sommeliers took place in Savoie in 2000 and the national oenologists congress in June 2006).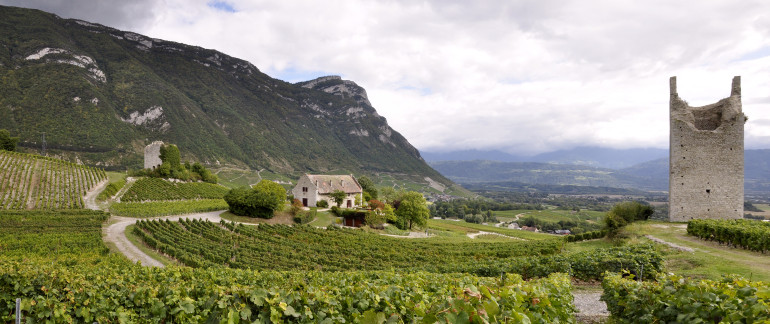 The Savoie wines today
In the foothills of the Northern French Alps, vineyards with atypical landscapes and enchanting ancestral vines now produce rare wines that attain the highest levels of quality.

The Savoie region holds the French record of the number of grape varieties used (of which 8 are unique) and the number of cru or vintages which allows the production of all types of wines (from young to ageing wines to late harvest and effervescent and everything in between). Recently, a Savoie Crémant (sparkling Chardonnay) was placed 8th overall in France.

Savoie wines have won the most prestigious awards in many International competitions. Since 2011, 25 renowned tasters of the prestigious American guide Parker have classified Alpine Savoie wines in the "excellence" category. Their comment: "one of the best quality / price ratios in the world". Even two great French and American presidents have been very fond of them. You will taste wines that will surprise you by their quality, their originality and their rarity.
Savoie sub-rgeions
Savoie consists of many isolated sub-regions and plots of vineyards scattered across four French departments: Savoie, Haute-Savoie, Isère, Ain. Savoie neighbors Switzerland (to the East), the Jura region (to the North) and the little-known Bugey region, which is west across the Rhone river. All told, the region is under 5,000 acres (2000 ha) accounting for a mere 0.5% of French wines. If you like white wines, this region is for you, as 70% of the wine produced in Savoie is white.
There are 23 grape varieties planted in Savoie and of these 23, there are 7 that stand out for their exceptional quality and affinity to the rugged land.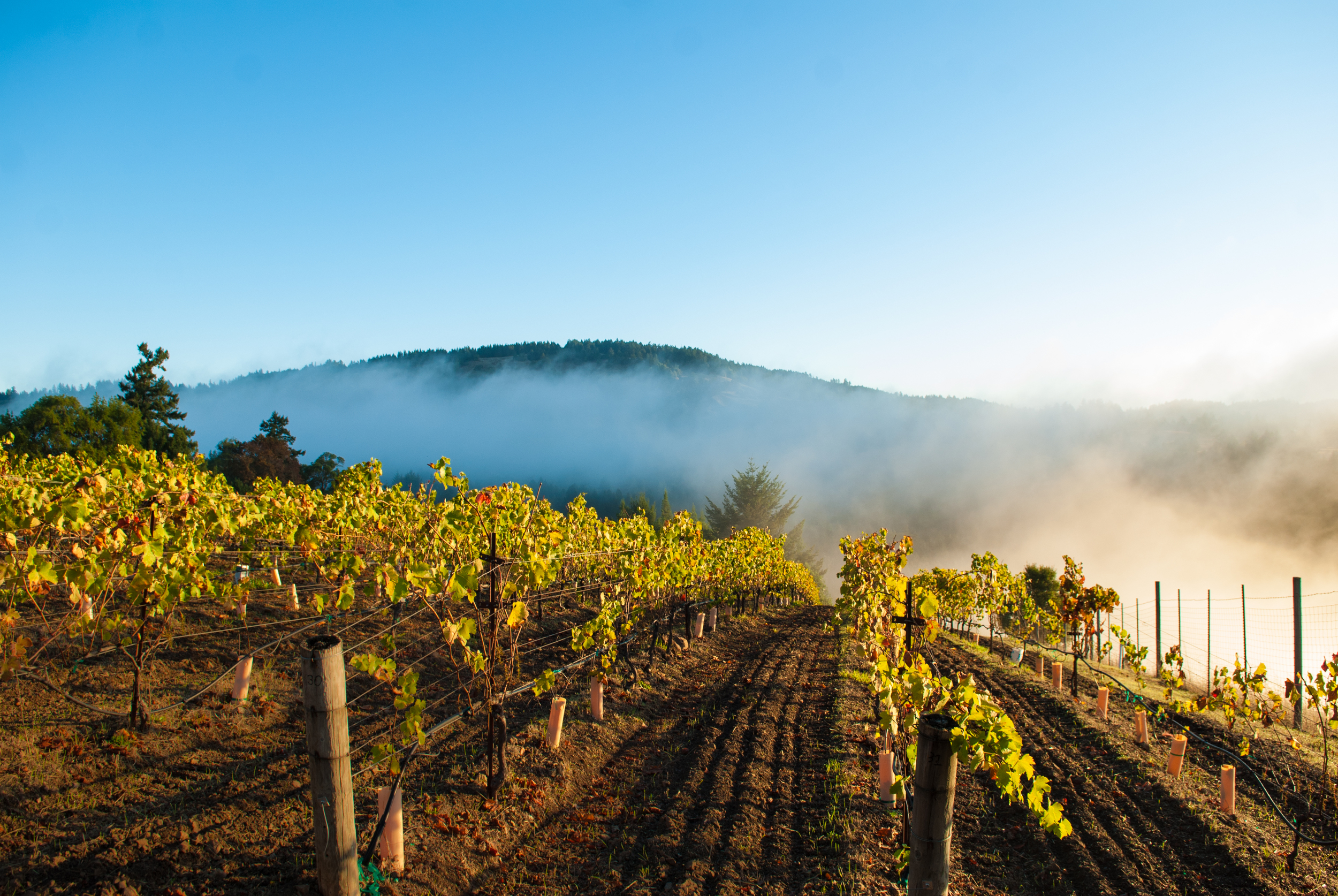 Main white grape varieties
Jacquère [jah-kehr]
This is the region's most widely planted grape variety. It accounts for 50% of all the plantings. It produces early-drinking, low alcohol, lively dry wines. Flavors range from floral (white flowers) and fruity (pear, white peach, grapefruit) to mineral and flinty.
Altesse [al-tess] (aka Roussette)
The grape variety produces characterful, age-worthy wines, which achieve a compelling complexity after a few years in the bottle. In its youth, flavors range from fresh almonds and bergamot to pineapple, peach and quince. With age, the wines develop aromas of honey, toast, nuts and white truffle. This grape variety is used in the production of Roussette de Savoie AOC. These wines should be set aside for at least three years to allow their potential to develop fully.
Roussanne [roo-sahn]
Native to the Rhône Valley, it is known in Savoie as Bergeron. It produces opulent, aromatic wines with a firm backbone of acidity. Flavors range from honey, apricot to quince and nuts, grilled almonds, mango and beeswax.
Chasselas [shas-suh-lah]
Chasselas produces light-bodied, easy-drinking dry wines. The wines resemble those made with Jacquère, with additional hints of fresh butter, toast and dried fruits. The wines are designed to be drunk young.
Gringet [gran-zhay]
Endemic to Savoie, there are only 54 acres of Gringet plantings in the region (all of them in commune of Ayze). This grape variety produces low-alcohol, quaffable white wines with notes of apple and quince; as well as some elegant and refreshing sparkling wines with subtle notes of white flowers, citrus and jasmine.
Other white grape varieties
Mondeuse Blanche, Chardonnay, Aligoté, Molette, Marsanne, Pinot Gris, Frühroter Veltliner, and Verdesse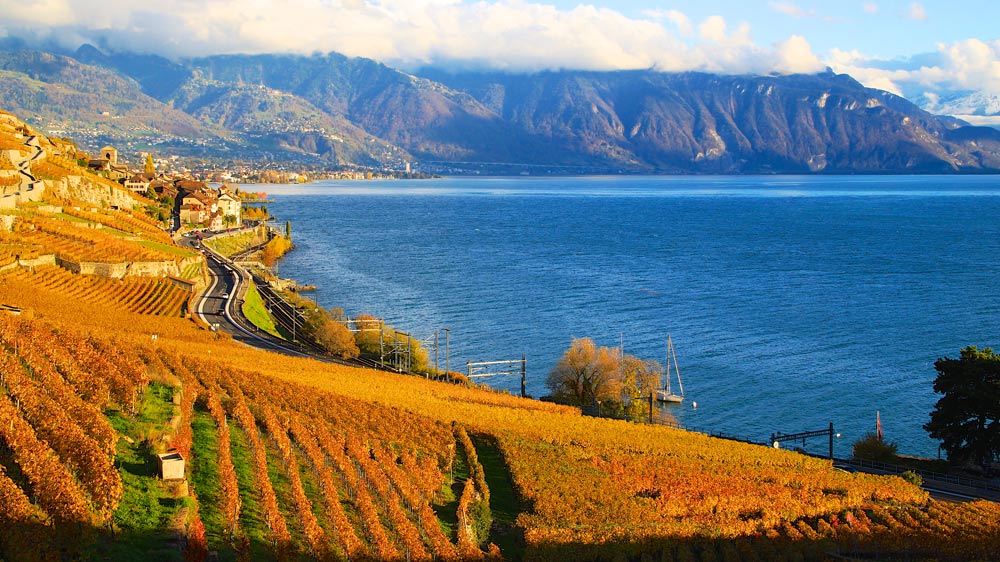 Main red grape varieties
Mondeuse [mohn-deuhz]
Is a native to Savoie and has been cultivated by the Gallic tribe of Ancient Gaul (the Allobroges) prior to the Roman invasion. Columella, the famous roman writer who wrote about farming and agriculture, referred to mondeuse as "the grape variety that ripens amidst the snow". Mondeuse strives on scree slopes, marl and limestone soils. Its best expression can be found in the commune of Arbin. Wines made from mondeuse have a deep purple color, a well-structured acidity and well-integrated tannins. Flavors range from red fruits (strawberry, redcurrant, raspberry, sour plum) and flowers (violet) to gamey overtones and spice (white pepper, cinnamon, cloves). Mondeuse wines show great ageing potential (10 years +). When young, they should be drank at least 12 months after bottling.
Persan [per-sahn]
Is an endemic grape variety. Difficult to grow, persan is prone to powdery and downy mildew and achieves full physiological ripeness in warm years only. The grape yields wines of deep red color, dense tannins and a firm backbone of acidity. Flavors encompass red fruits, violet, pepper and spice. Although rather austere and harsh in the first years, wines made from persan evolve and mellow with age. They can be kept for 10+ years.
Other red grape varieties
Gamay, Pinot Noir, Douce Noire, Cabernet Franc, Cabernet Sauvignon, Merlot, Joubertin, and Poulsard
For more information, check details of this Alpine Wine Tour
or check out and book any of our range of Wine Tours in Europe
Information on grape varieties by Alexandra Kuderski