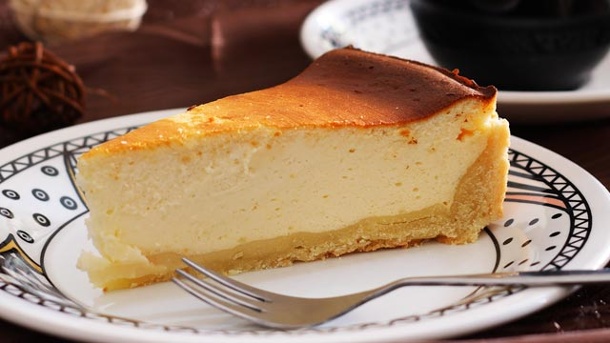 Recipe from Tenneale Brennan
I am blessed with a very multi cultural group of friends. This means a dinner party is always full of interesting and worldly dishes, needless to say, it's never dull and the food is always satisfying.
Recently, my very dear friend from Germany threw a Bavarian themed party and I didn't want to come empty handed. I'm not much of a cook myself, however my friends are all very talented in the kitchen so I decided to challenge my abilities and attempt a Quark Cheesecake, or Kasekuchen. Much to my surprise, it was a huge success. I topped it off with some raspberry compote and was met with glowing reviews after dessert.
I'm here to share this wonderfully delicious and light cheesecake that is easy enough to make, with a few tips I received from my friend that helped make the whole process run a lot smoother.
Kasekuchen
Serves: 10-12
Ingredients
For crust:
1 cup crushed Digestive buscuits
1 tablespoon sugar
4 tablespoon melted butter
For cake filling:
5 eggs, separated
¾ cup sugar
1 teaspoon vanilla extract
1 kilo quark
¼ cup milk or cream
2 tablespoon flour
1 tablespoon lemon juice
Method
Preheat oven to 180
For crust :
In a medium mixing bowl, combine Digestive crumbs, sugar and melted butter.
Press crumbs evenly into bottom of 9" springform pan.
Bake for 7- 10 minutes. (8 minutes gave me a nice bit of crunch without being dry)
Cool before filling.
For filling:
In a large mixing bowl, using an electric mixer, mix together egg yolks, sugar and vanilla extract until well combined.
Add quark, milk, flour and lemon juice. Mix until creamy and combined.
In a separate mixing bowl, beat egg whites on high speed until they form stiff peaks.
Fold egg whites into quark mixture.
Pour cake filling into springform pan.
Bake at 180 for 50 -60 minutes or until cake has puffed up, is set and a light golden brown.
Turn off heat in oven, crack door and let cake rest in the oven for 10 minutes. (this is the most important step. Don't open the oven door at all while it's cooking or it will immediately collapse. Only crack it slightly once baked to let some of the heat out.)
Cool cake on wire rack for an hour or two. Move cake to refrigerator and continue to cool for a few hours.
Release sides of pan, slice and serve. This cheesecake tastes great with fresh fruit, jams, candied nuts or a sprinkle of powdered sugar. Enjoy!
Enjoy more Bavarian culture and cuisine on our selection of Tours in Bavaria
0r for foodies who love to travel Europe have a look at these Food Tours in Europe