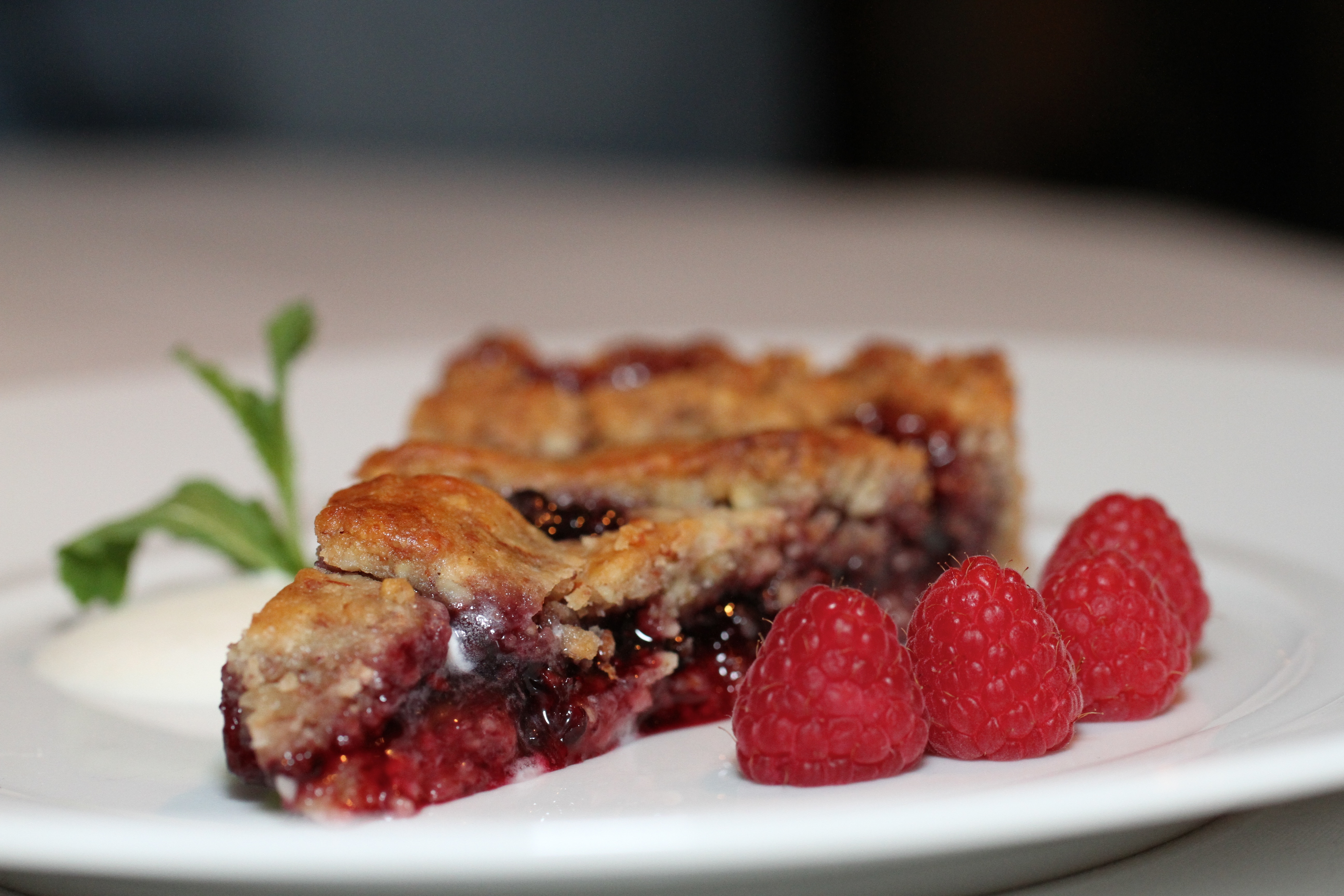 Linzer Torte recipe from Austria
The Linzer Torte, a traditional Austrian dessert, is said to be the oldest cake in the world. For a long time a recipe from 1696 in the Vienna Stadt- und Landesbibliothek was the oldest one known. In 2005, however, Waltraud Faißner, the library director of the Upper Austrian Landesmuseum and author of the book "Wie mann die Linzer Dortten macht" ("How to make the Linzer Torte") found an even older Veronese recipe from 1653 in Codex 35/31 in the archive of Admont Abbey.
The invention of the Linzer Torte is subject of numerous legends, reporting on a Viennese confectioner named Linzer (as given by Alfred Polgar) or the Franconian pastry chef Johann Konrad Vogel (1796–1883), who around 1823 at Linz started the mass production of the cake that made it famous around the world.
The Austrian traveller Franz Hölzlhuber in the 1850s allegedly brought the Linzer Torte to Milwaukee, and the recipe spread over the United States.
Ingredients
1 cup all-purpose flour
1 cup ground hazelnuts
1/4 cup sugar
1/4 cup packed brown sugar
1/2 teaspoon ground cinnamon
Pinch teaspoon salt
Dash ground cloves
1/2 cup cold butter, cubed
1 eggs, lightly beaten
1/2 teaspoon grated lemon peel
3/4 cups seedless raspberry jam
Confectioners' sugar, optional
Method
In a large bowl, combine the first seven ingredients. Cut in butter until mixture resembles coarse crumbs. Add eggs and lemon peel; stir until mixture forms a ball. Divide into fourths. Cover and refrigerate for 3-4 hours or until chilled.
Remove dough from refrigerator; press into an ungreased 9-in. fluted tart pan with removable bottom. Spread 2/3 cup jam.
Between two sheets of lightly floured waxed paper, roll remaining dough into a 10-in. x 6-in. rectangle. Cut six 1-in.-wide strips; arrange in a lattice design over jam.
Bake at 180°c for 40-45 minutes or until bubbly and crust is browned. Cool completely. Dust with confectioners' sugar if desired (8 servings).
Find out more about our Food Tours in Europe or discover our selection of Tours in Austria