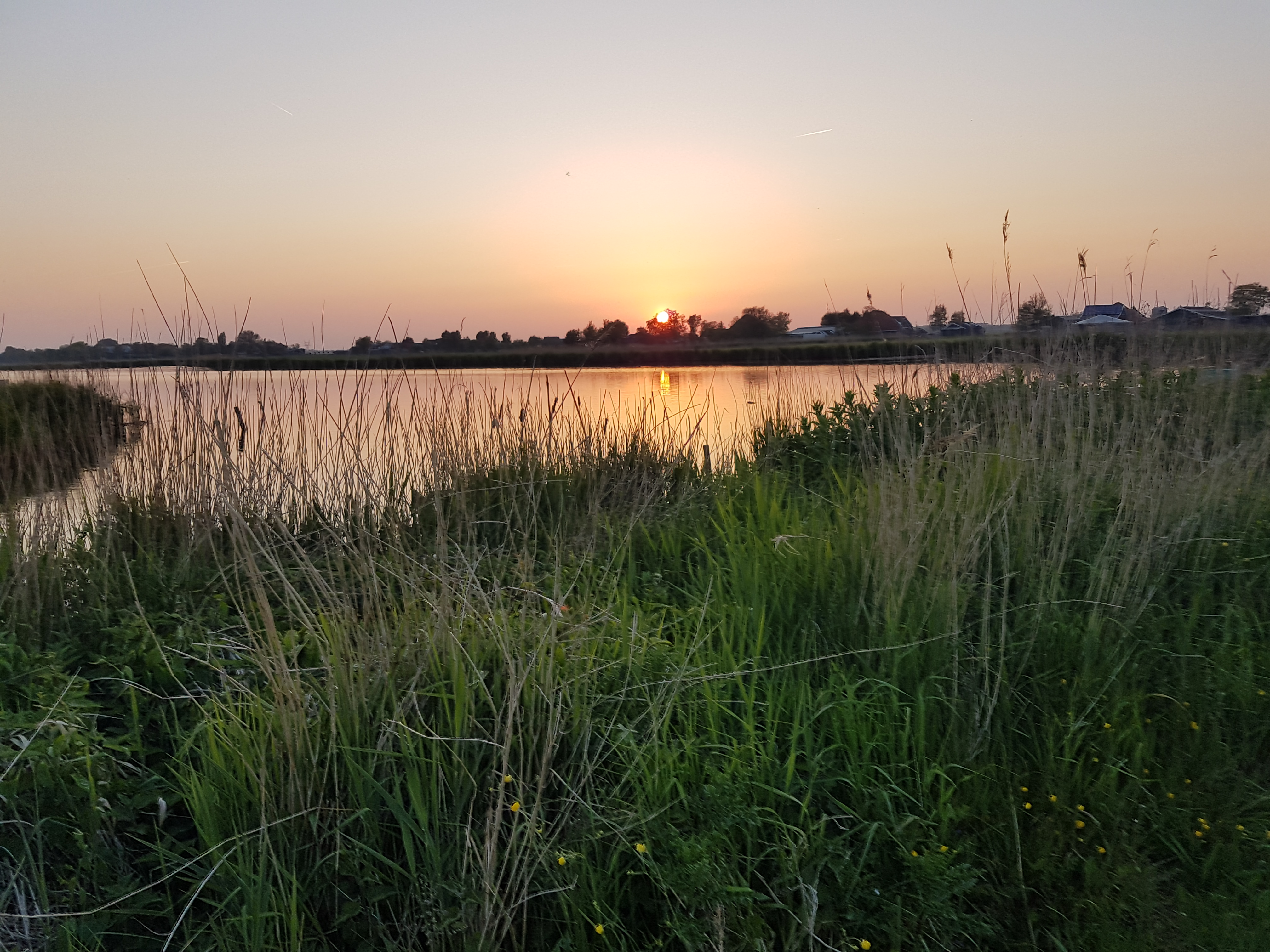 Holland - a great place for bikes and canals
This photo is taken from the window of my B&B accommodation in Monnickendam. I decided to visit Holland looking for paartners running bike & barge tours (which are now on our website). It is is a great country to visit and being mostly flat, is a good place to enjoy a bike ride. Everyone seems to have a bike and the bike parks are unbelievable! In Amsterdam, they are multi-storey in the way car parks are in other countries, and there are hundreds of thousands of bikes parked in them.
Bike riding in Holland
The villages and countryside in Holland are really beautiful. I haven't ridden a bike for years, but in my search for fitness, decided it may be worth looking at, especially as I love being on the water, in a sailing boat or barge. Great decision which has also impacted on our tour offerings. The bike and barge concept is an excellent one combining these two activities. Having a floating hotel moving your luggage along while you have a day cycling at leisure (or faster if you are really into cycling!) is a great way to see the countryside and to visit local sites. No need to pack and unpack as your room floats along to meet you at the new mooring!
Barges
The barges are neat, clean and tidy with excellent facilities, including a range of good bikes and e-bikes. Food is local and with an excellent chef on board, you can be sure of a hearty breakfast and an excellent evening meal, as well as the opportunity to pack a lunch to take with you. You can also choose to stay on the barge if you prefer to relax and read a good book. And if, like me, you are a sailing fanatic, then the classic tall ships around the northern seas are an absolute must!
Bordeaux bike & barge tour
I was also lucky enough to be on a barge in the Bordeaux region for a few days, cycling along the quays in Bordeaux to the Cite du Vin (a must see), then after a cruise down the Dordogne river, visiting the village of Bourg on foot for a wine-tasting, and cycling to St Emilion for a tour of that beautiful, medieval village. Add to that experience plenty of wine-tastings, both on and off the boat, some good food and company, and you have an excellent recipe for an extremely enjoyable holiday.
Watch our website for more of these fabulous bike & boat tours (island-hopping on oceans with daily bike rides) in Croatia and Greece, sail & bike in Denmark (nice and flat like Holland) and plenty of bike & barge tours around Holland, Belgium, France, Germany, Hungary and Romania.
Highly recommended by Carol Haslam, Director, Slow Tours
Try for yourself one of these fun tours in Europe, bike and barge tours, bike and boat tours, sail and bike tours