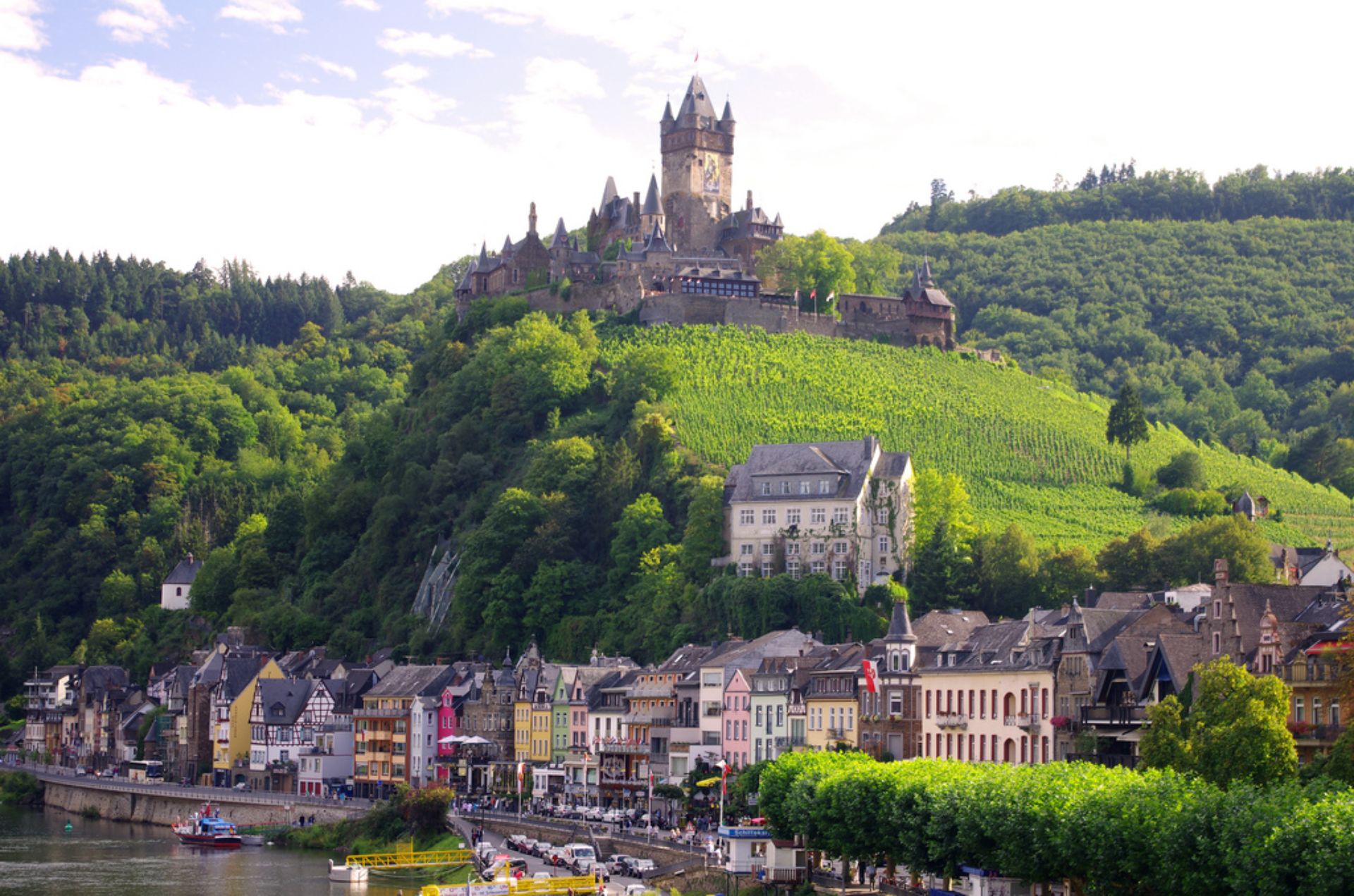 Bike & Barge Tour Review
Our bike and barge tour certainly exceeded our expectations. The captain and crew were very welcoming and always went out of their way to ensure all our needs were met. While the cabin was on the small size, it was certainly adequate in the circumstances as we were mostly cycling during the day or socialising in the common areas of the vessel at other times. Being a small boat meant we got to know all fellow travellers by sight and got to know quite a few very well. We were the only Australians on board, with around 30 British, quite a few Germans, six Canadians and two Swedes.
Saar and Moselle Rivers
At the end of the first day's cycling we had quite a few sore spots but thankfully we rode these out the next day and suffered no ill effects from then on. Although the weather was quite often cloudy and misty, particularly in the mornings, it proved to be perfect for bike riding. Winds were generally slight and we only experienced a half an hour's rain on one day. We were certainly disappointed when the tour concluded. The highlights for us were travelling through numerous tiny villages and taking in the history of the region through which the Saar and Moselle rivers meander. We also enjoyed getting to know our fellow cyclists and sharing anecdotes with them.
At the end of the tour we hired another vehicle and drove around the middle Rhine region before heading to the Essen area where we had a wedding to attend (the principal reason for our visit to Germany). After the tranquility of the bike & barge experience, this came as quite a shock to us in terms of congestion and development.
Wendy & Nigel South Australia October 2017
Slow Tours offers a number of other Bike & Barge Tours in Europe