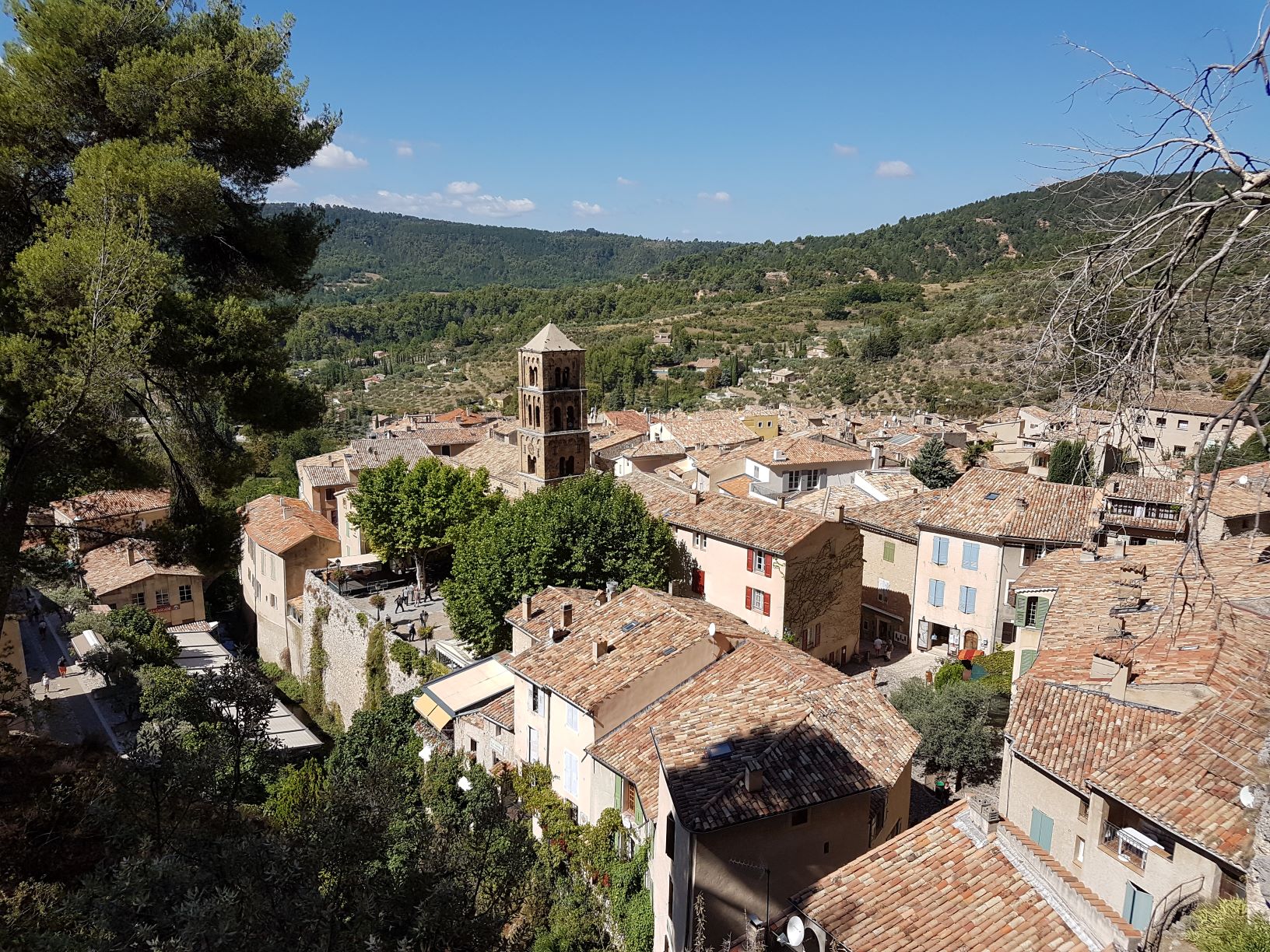 Small Group Tour in Provence
Our Slow Tours holiday in the south of Provence was a special part of our first European trip. We were so pleased to see our tour guide waiting for us at Toulon train station.
Feeling special
With everything we did, we felt special. Nothing was too much trouble. Food was fantastic, so was the cooking school and the tour was a wonderful mix of old villages, boat trips, walking, discovering markets, and we even took a pedal boat on the lake near the stunning perched village in this picture.
Thank you for giving us a wonderful and memorable holiday. We always felt we were travelling with an old friend. Cheryl and John. Adelaide Australia.
Cheryl and John South Australia June 2015
Slow Tours offers a number of other Small Group Tours in Europe