Our wonderful week on a bike and barge tour in the Bordeaux region
We had a delightful time on the Bordeaux bike and barge tour! All of your organization was superb and we made all of our connections with no issues. We loved sailing on the barge! She is a lovely vessel, nicely appointed, cozy and charming. Our cabins were comfortable and clean. The bikes were mechanically sound, yet a bit on the heavy side. No issues with getting our clipless pedals on our rental bikes. On a couple of the hillier days, we rode on eBikes. That made a big difference! Before the tour began, we were concerned about not being able to charge our on-board expenses but the token exchange system seemed to work out okay.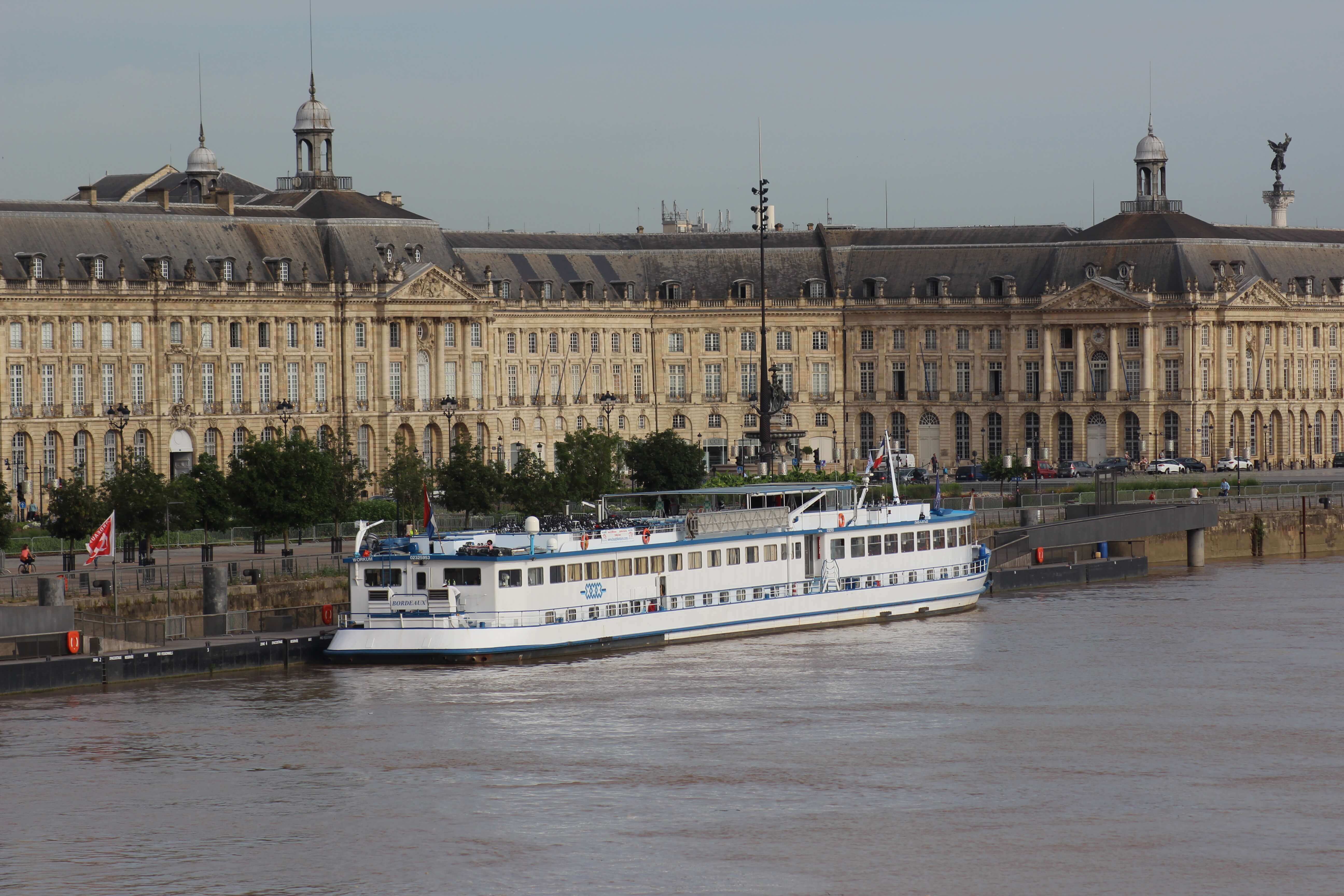 We were there in the midst of Europe's first big heat wave. Mid week, it got to over 100 degrees F. in the afternoons. With the heat building during the week, we decided to start our rides a little earlier in the morning to beat the heat of the day and get back to the boat by early afternoon. That worked out well. Also, because of an issue with a mooring at one of our upcoming stops, our daily itinerary was switched around a bit. We still saw everything, just on a different day that was originally scheduled.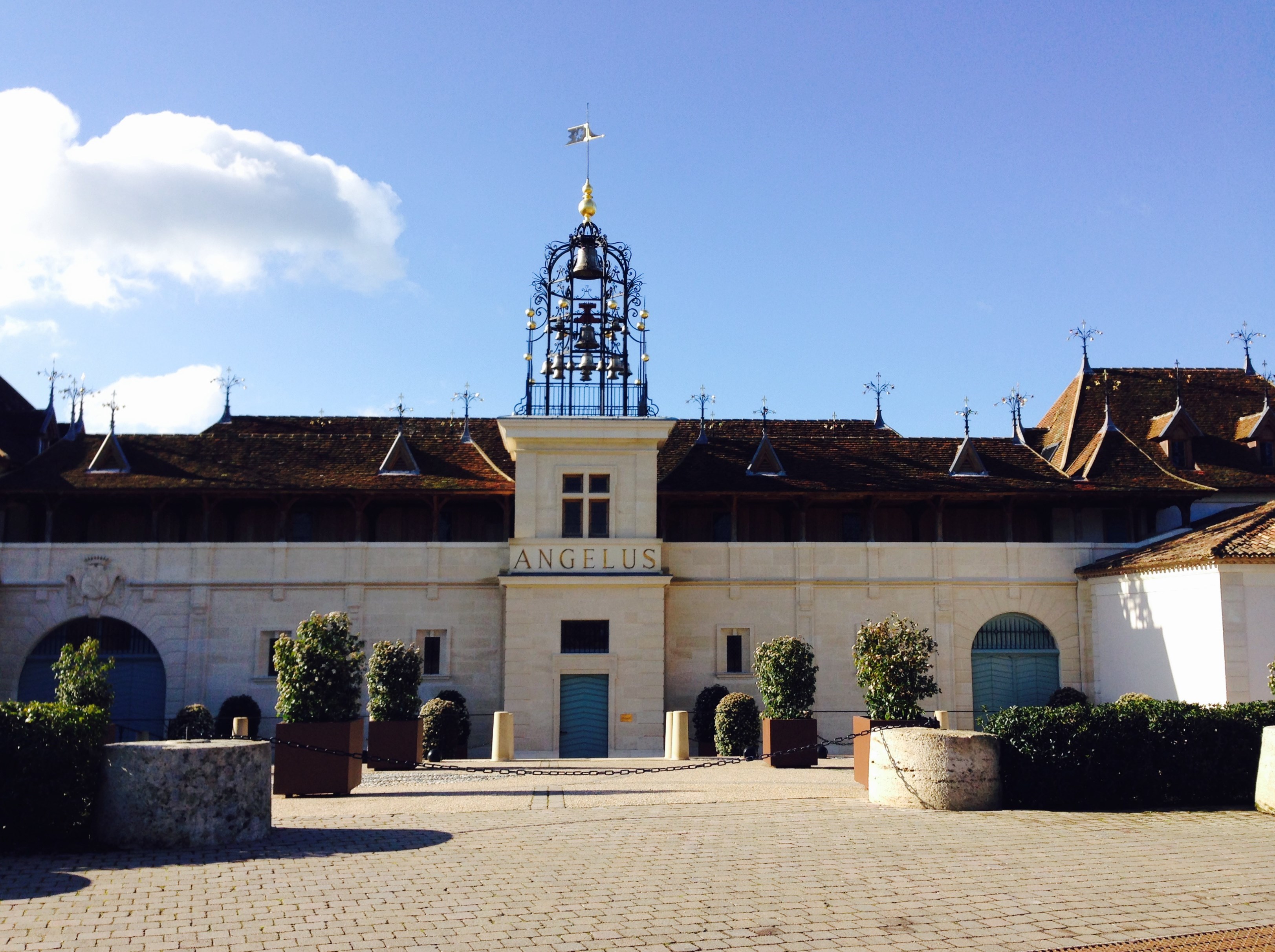 We had a great group of international travelers on board and we enjoyed each other's company. The daily rides were lovely! Beautiful scenery on lightly traveled roads with plenty of stops along the way to enjoy the pretty villages, beautiful churches, sweeping hilltop views and the lovely chateaux and wineries for tastings! It was a perfect itinerary with so much to see. Some of my highlights were the village of Sauternes and our route back to the boat that day along a delightful, mostly shady canal path. Very pretty. Also our day walking around St Emilion and riding the surrounding countryside was especially delightful. Viva la France!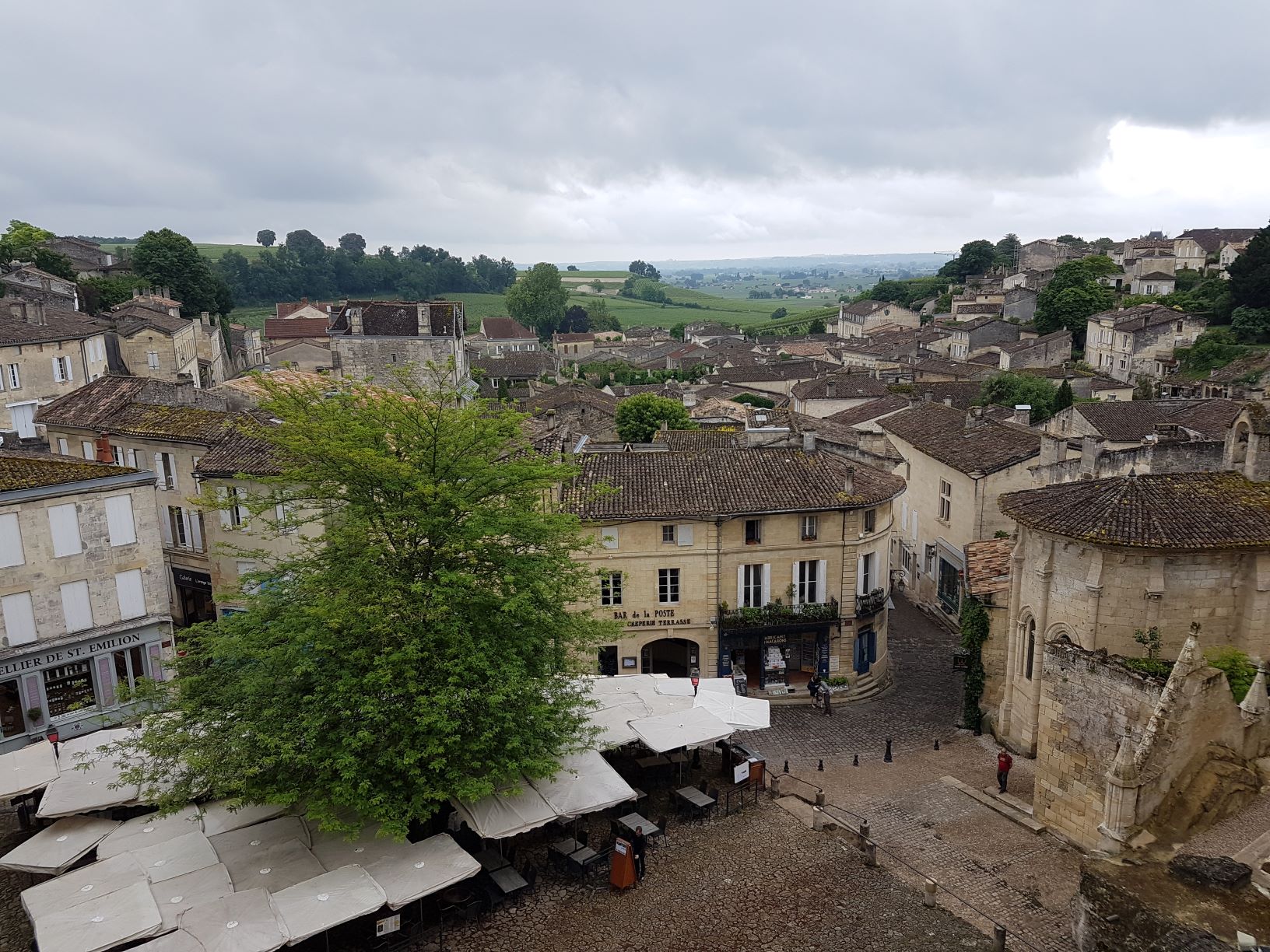 While on the road, we always managed to find a nice shady spot (park or rest area) to stop for lunch. On some days, we were able to enjoy our lunch at quaint little cafes. At the end of our day "in the saddle" it was nice to come back to a cool, air-conditioned boat, freshen up and then enjoy a post ride beverage in the well stocked bar/salon!
We liked the daily routine for meals. All the food and especially the dinner selections on board were excellent. Kudos to the chef! The wine/beverage options were plentiful and we always found a nice vintage to enjoy with dinner.
Our tour guide, Alex was very nice. He did a good job with the evening itinerary presentations. Our only small grievance was that he rode further ahead of the group on most days. It wasn't the end of the world but would have been a little nicer if we all cycled together. We stopped often enough for everyone to get caught up but sometimes if you were riding towards the back of the group, or stopped to take a photo you might miss out on some info he was sharing with the riders up ahead.
And we can't say enough about the crew/staff on board. Everyone was attentive, friendly and just a joy to be around. All in all, we had a great time
Bicycle Bill, Massachusetts, USA, July 2019