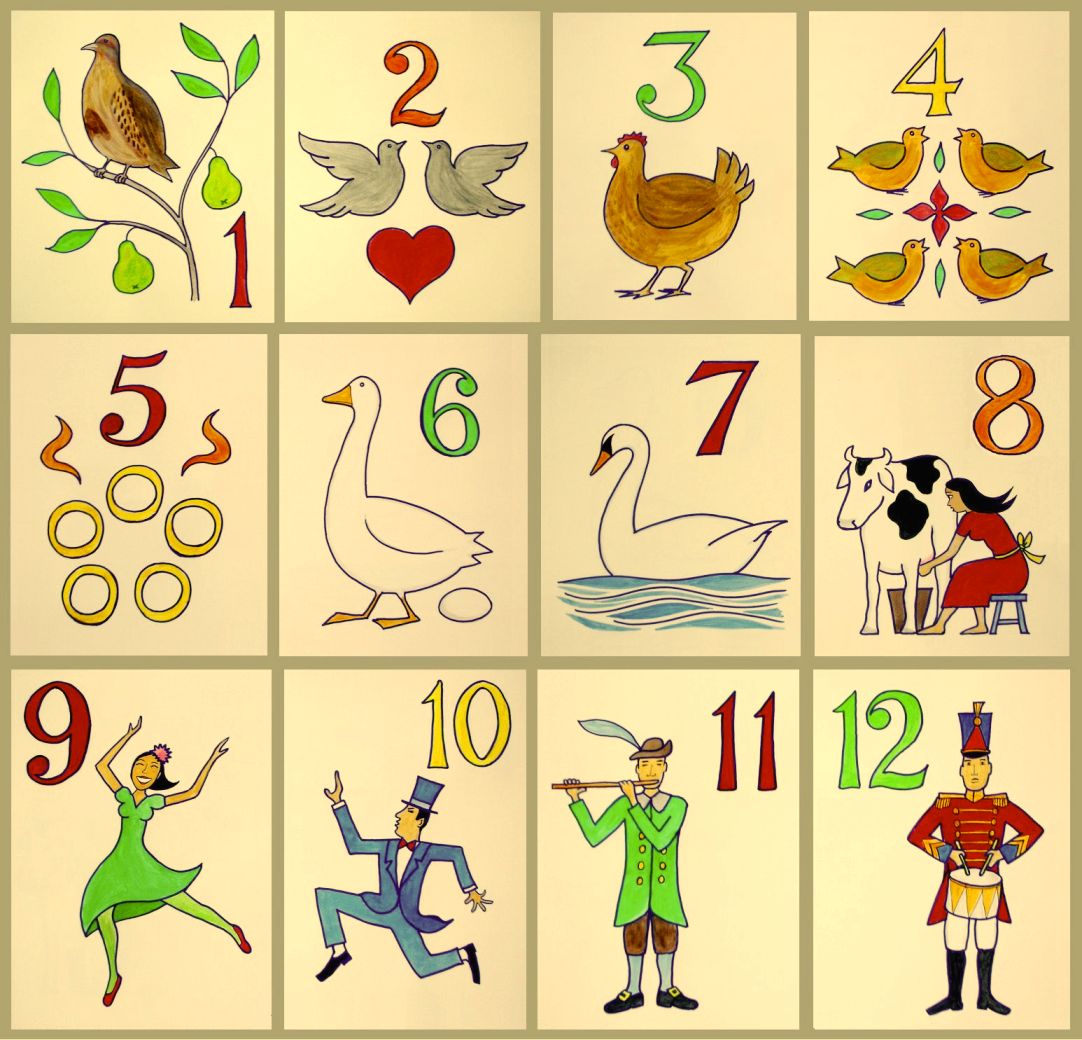 Do you know where the '12 days of Christmas' comes from?
According to Wikipedia (thank you wikipedia!):
"The Twelve Days of Christmas"
(Roud 68) is an English Christmas carol that enumerates in the manner of a cumulative song a series of increasingly grand gifts given on each of the twelve days of Christmas (the twelve days that comprise the Christmas season starting with Christmas Day). The song, published in England in 1780 without music as a chant or rhyme, is thought to be French in origin."The Twelve Days of Christmas" has a Roud Folk Song Index number of 68. The tunes of collected versions vary. The standard tune now associated with it is derived from a 1909 arrangement of a traditional folk melody by English composer Frederic Austin, who first introduced the now familiar prolongation of the verse "five gold rings".
To save any family disputes on the words of the song, here is the best from Wikipedia:
The Lyrics

"The Twelve Days of Christmas" is a cumulative song, meaning that each verse is built on top of the previous verses. There are twelve verses, each describing a gift given by "my true love" on one of the twelve days of Christmas. There are many variations in the lyrics. The lyrics given here are from Frederic Austin's 1909 publication that first established the current form of the carol. The first three verses run, in full, as follows:
On the first day of Christmas my true love sent to me
a Partridge in a Pear Tree
On the second day of Christmas my true love sent to me
Two Turtle Doves
and a Partridge in a Pear Tree
on the third day of Christmas my true love sent to me
Three French Hens,
Two Turtle Doves
and a Partridge in a Pear Tree
Subsequent verses follow the same pattern, each adding one new gift and repeating all the earlier gifts, so that each verse is one line longer than its predecessor:
Four Calling Birds
Five Gold Rings
Sic Geese a-Laying
Seven Swans a-Swimming
Eight maids a-Milking
Nine Ladies Dancing
Ten Lords a-Leaping
Eleven Pipers Piping
Twelve Drummers Drumming
Enjoy your Christmas, check out our Blog for Christmas recipes and features
and the wonderful Christmas Markets Tours in Europe