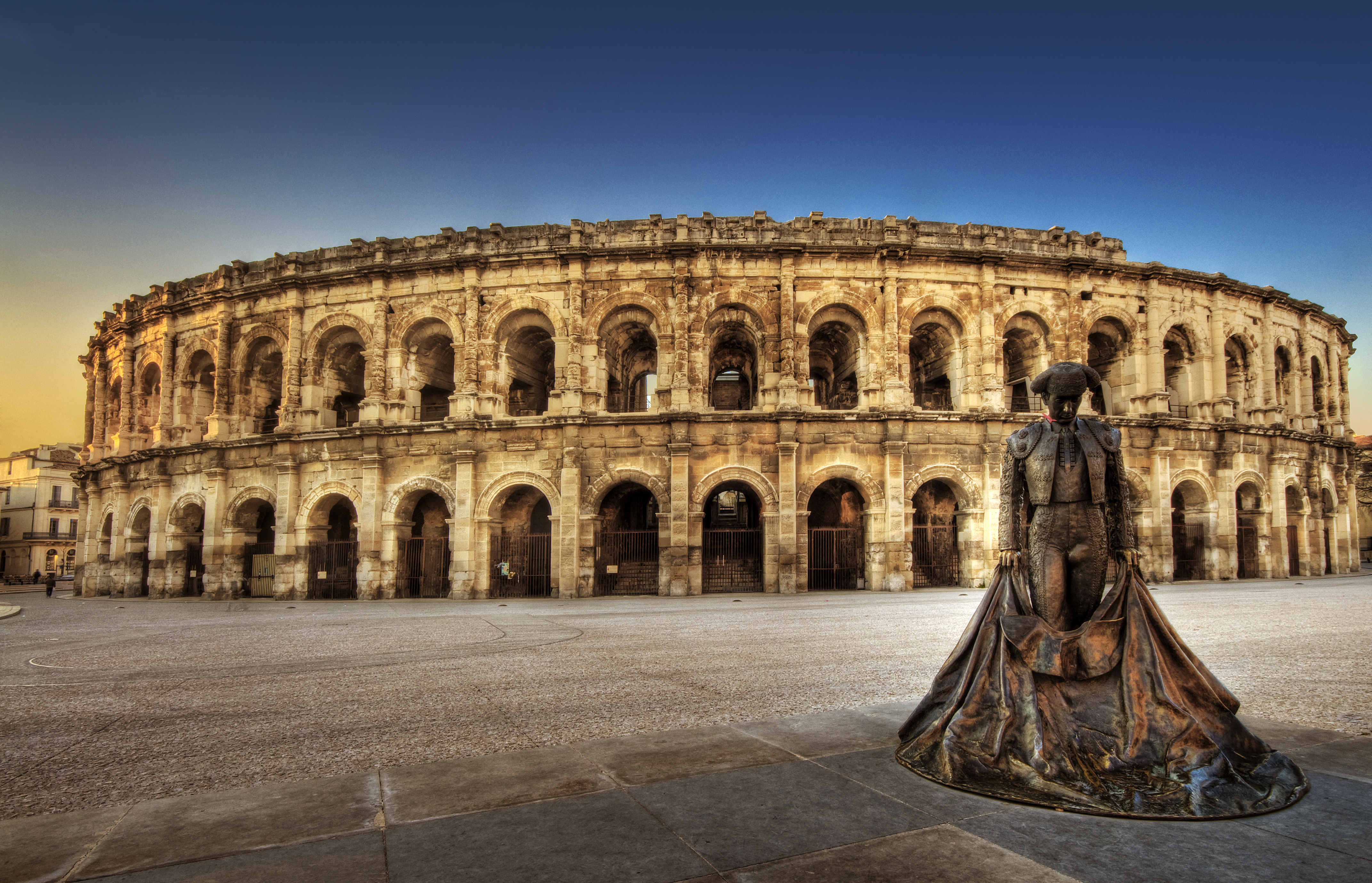 Stage 16 & 17 of the Tour de France 2019
Considered the world's biggest annual sporting event, the Tour De France is a 23-day international cycling race held across France's stunning terrain. Cycling enthusiast or not, one cannot doubt the remarkable scenery captured by the multitude of cameras following the competitors. The picturesque drone footage partnered with the scenic routes may leave you dreaming of an escape to France. Why not make these dreams a reality and indulge in a Slow Tour, cycling, walking or an escorted small group tour. Discover the culture, history and sheer beauty of France.
Stage 16, aired to television on the 23rd of July begins in Nîmes, Southern France amongst the many spectacular Roman monuments. The first, situated near the launch of the sixteenth stage, the Arenas of Nîmes, is a beautifully maintained double-tiered amphitheatre built in 100 A.D., shortly after the construction of the famous Coliseum of Rome.
Pont du Gard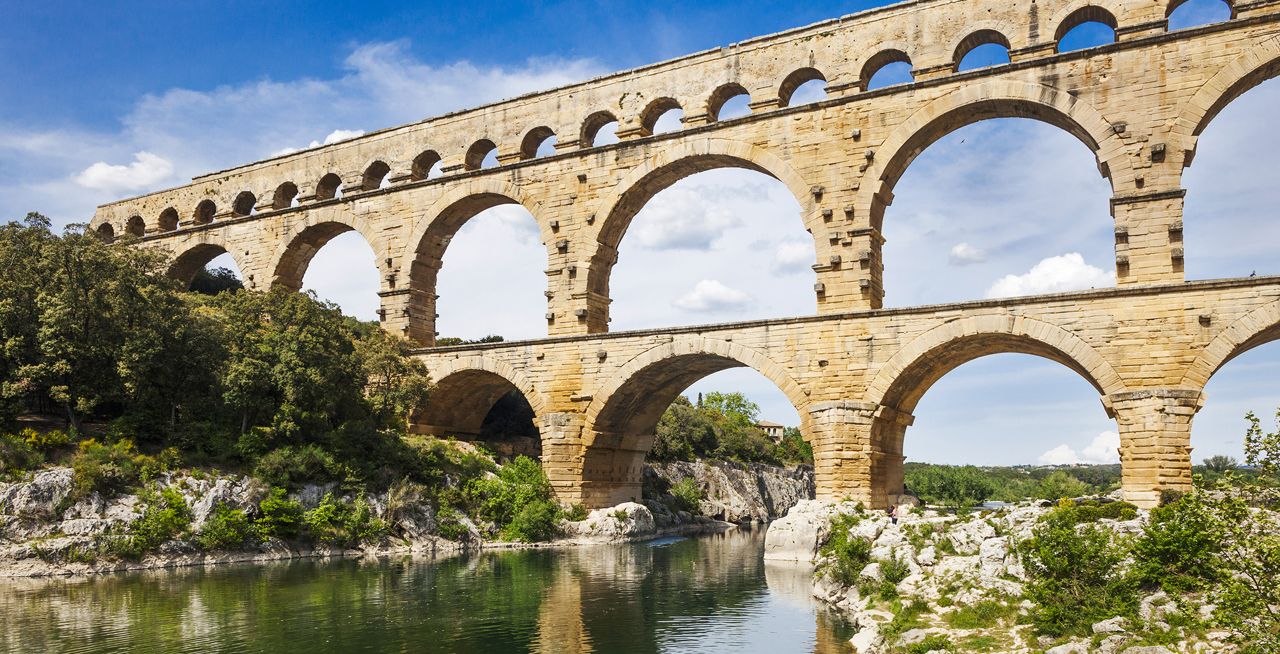 Following the route of the race, the cyclists then ride over the historic Pont Du Gard, an ancient Roman tri-level aqueduct bridge built 2,000 years ago. Followed by the Maison Carrèe, a white limestone Roman Temple, another famous architectural masterwork in Nîmes that must be experienced first-hand. Breathe the life of Provence: hustle and bustle in the cities, colourful markets, Spanish traditions, village life under plane trees and a breeze of southern calmness.
La Maison Carree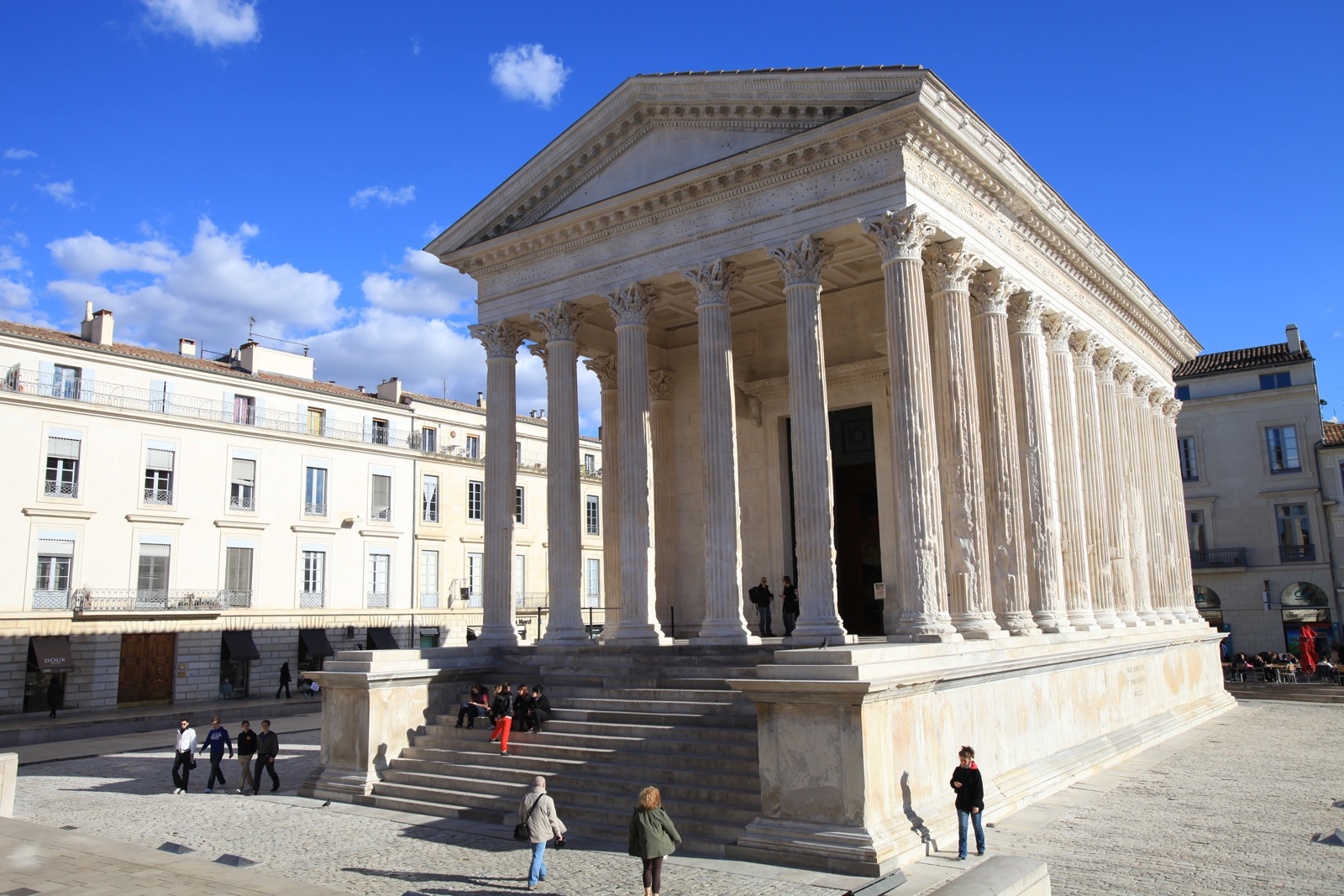 The 'Maison Carre" is another great example of Roman architecture, and just a short walk from the fabulous gardens and fountains within easy access from the centre of Nîmes.
Experience the real Provence
Step out from your comfort zone and experience this Tour de France cycling route first hand in all its historic awe and wonder. Indulge in the cultural landscape which has attracted countless painters and discover France's fertile, lush valleys, the Mediterranean coast, ancient and medieval cultural centres, and the Provençal lifestyle on a Slow Tour today!
One of our escorted small group tours of Provence is a way to discover this part of France, or check out our self-guided cycling tours in France and across Europe.