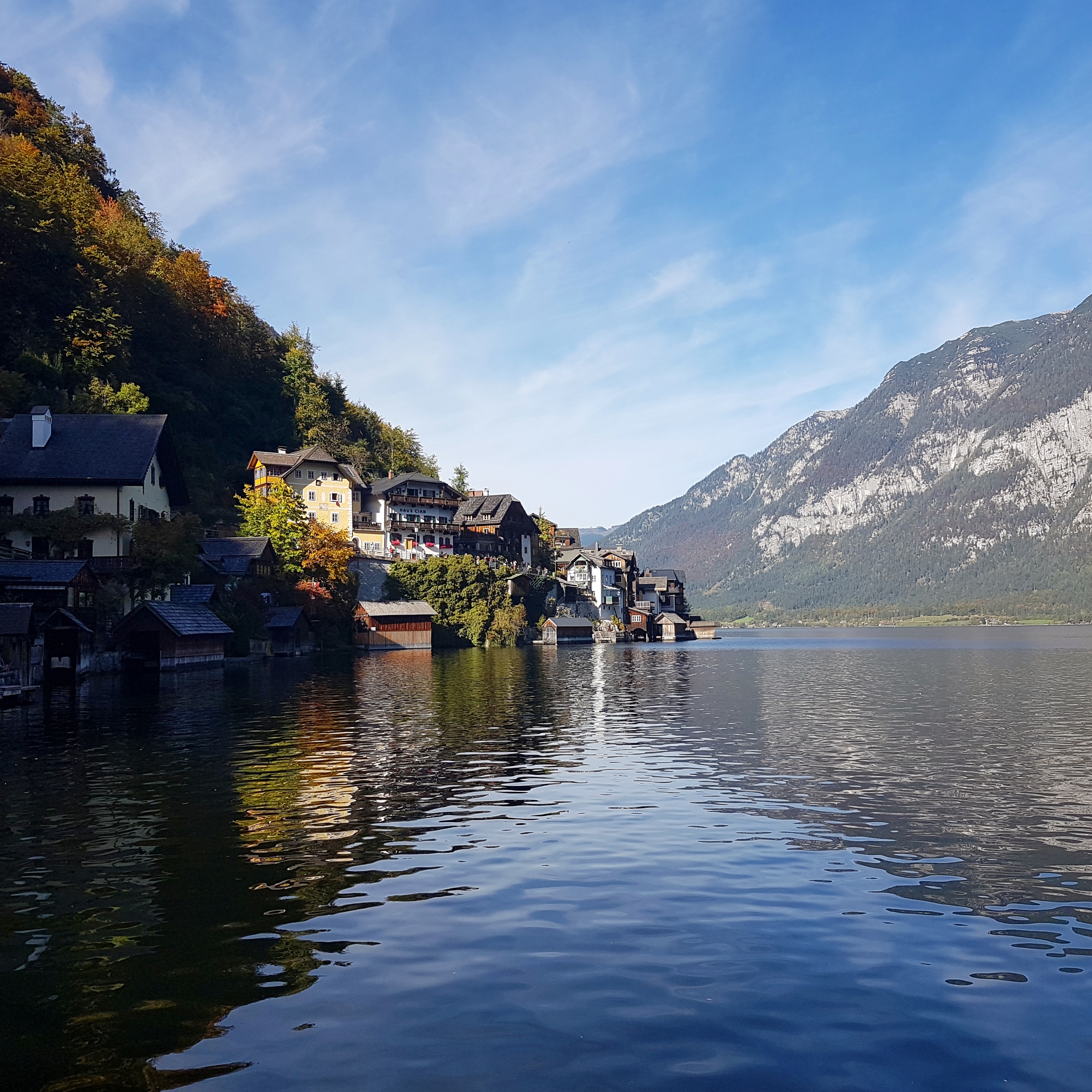 UNESCO protected village of Hallstatt in Austria
Just south of Salzburg, Austria is "salzkammergut" - an area characterised with fine alpine landscape, snow clad mountains, lush green meadows with cattle grazing, music, great food and a strong focus on quality of life.
Jewel of Salzkammergut
Recognised as a UNESCO world heritage site, Hallstatt is the jewel of Salzkammergut. Situated on the bank of the pristine Hallstattersee (Lake Hallstatt), Hallstatt is a tiny village with no more than a 1000 locals, no traffic, only a couple of hotels and plenty of home stay options.even at a leisurely place one end of Hallstatt to the other is a 15 minute walk.
Spending time in Hallstatt is no challenge. If you are looking for museums, fun activities, strong cultural experience, Hallstatt offers that. but most people come to Hallstatt to experience the finer aspects of life and the Gemutlichkeit (Austrian way of living) - music, relaxation amidst nature, stroll, boat, gaze at the scenery and the timbered houses and lose the sense of time! So impactful is this village that the Chinese have made an exact replica of the village in the province of Guangdong with the same name - "Hallstatt".
History of Hallstatt
Hallstatt literally means "Salt Settlement". Hallstatt first found mention as the European capital of salt mining in the Dachstein mountains surrounding Hallstatt. Mining flourished for more than 7000 years right till the middle of the 19th century, when Hallstatt's immense tourism potential was realised. The Austria King Franz Josef found tranquility in Hallstatt and came here frequently in the summers.
While much of the salt mining has lessened, Hallstatt continues to produce upward of 750,000 tonnes of salt each year. Today, some of the salt mines are accessible for tourists and make excellent excurions, completely off the Beaten Path! The Hallstatt of today embodies the very Austrian concept of "Gemütlichkeit" - a situation which creates a cheerful mood, peace of mind, and unhurried behaviour.
Not to be missed in Hallstatt
1. Just walk around the village, take your time and browse the small shops and artisan workshops
2. Take the funicular to the viewing platform giving panoramic view of the hallstatter see
3. Take a tour of the salt mines
4. Indulge in a leisurely boat ride in the Hallstatter see
5. Enjoy a traditional Austrian meal on the waterfront with stunning views over the lake
Review of a Walking Tour in Salzkammergut
Check this personal review of a Salzkammergut walking tour
Discover our Slow Tours selection of Tours in Austria
reference credit to Europe Unexplored.