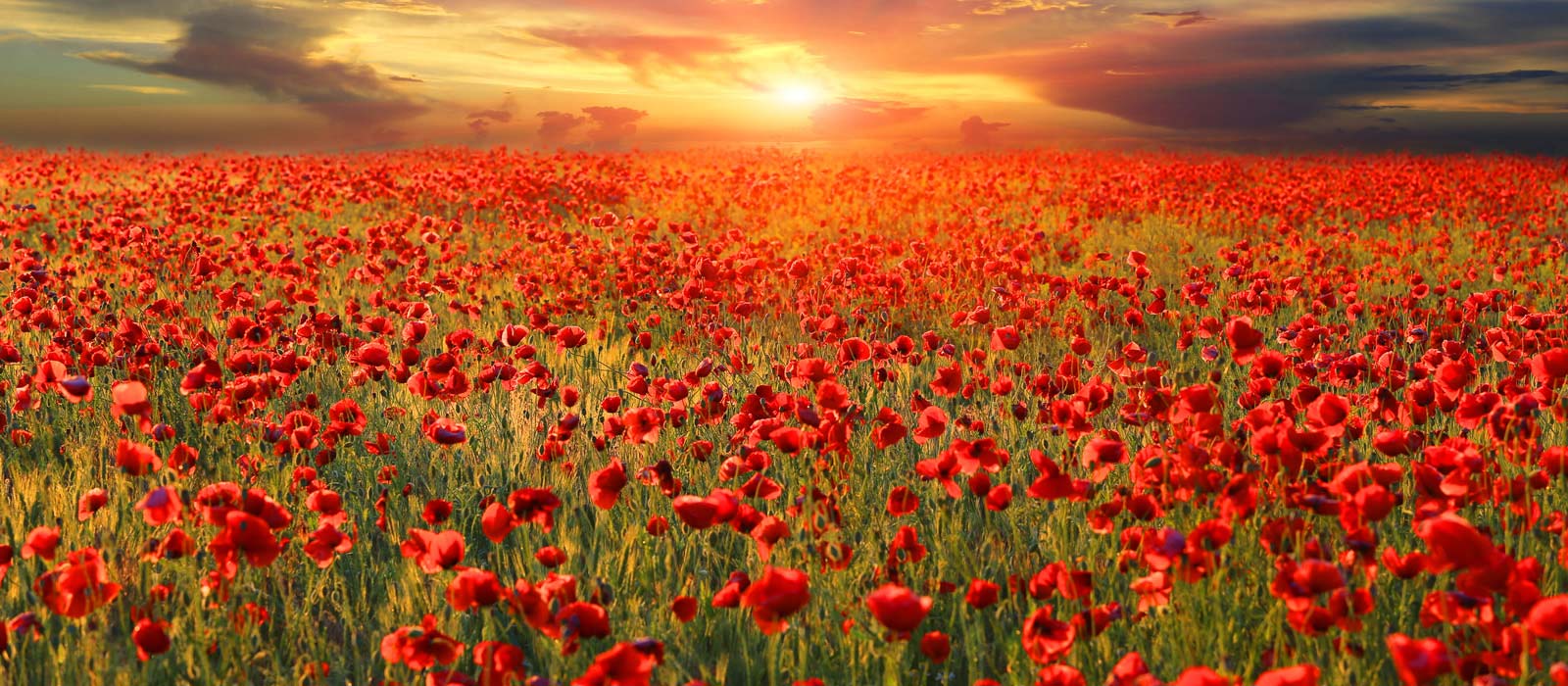 European Battlefields Tours
Europe in 1915
ANZAC Day, the 25th of April each year, is the day Australia and New Zealand commemorates with services and marches in cities and towns throughout the world where servicemen, servicewomen and peacekeepers are stationed, to remember all those who lost their lives in service to their country in all wars.
ANZAC Day
Officially named ANZAC Day in 1916, one year after the arrival in Gallipoli, the 25th April is the day Australia and New Zealand remember the sacrifice made by those who died during military operations. This is not a day that marks military triumph, rather a day that is central to Australia and New Zealand's national pride and identity. It is the first campaign Australia and New Zealand joined forces for, fighting as independent nations. It is a day that remembers the courageous soldiers who left us a powerful legacy. Whilst the end of the war is a significant moment in history, the effects of WWI and subsequent wars have continued to live on.
The Aftermath
Families grieving their fallen soldiers, lives changed forever. The lack of understanding and help available to returned soldiers who suffered from severe post traumatic stress syndrome, originally named 'shell shock', a mental health condition that's triggered by a terrifying event, either experiencing it or witnessing it. Symptoms include flashbacks, nightmares and severe anxiety, as well as uncontrollable thoughts about the event. More often than not PTSD was left undiagnosed while these men and women struggled to settle back into normal life. For many this led to substance abuse, suicide, violence and the destruction of family units. The aftermath of the war lives on in the homes of families still to this day as a constant reminder of the indirect impact and harshness of war
Lest we forget
The phrase "Lest we forget" translates to "In case we forget" an extremely important message designed to highlight the tragedy of war in the hopes of preventing the same mistakes being made again. This is also why it's important to preserve and honour the battlefields, cemeteries and sites of the wars. Standing amongst the headstones, walking the same ground and truly understanding the events that led to so much death, destruction and hardship is an important process for the progression of mankind and the healing of past mistakes.
We must never forget.
To pay your respects and gain a solid understanding of what happened on some of these battlefields, Slow Tours offers Battlefields Tours available online.