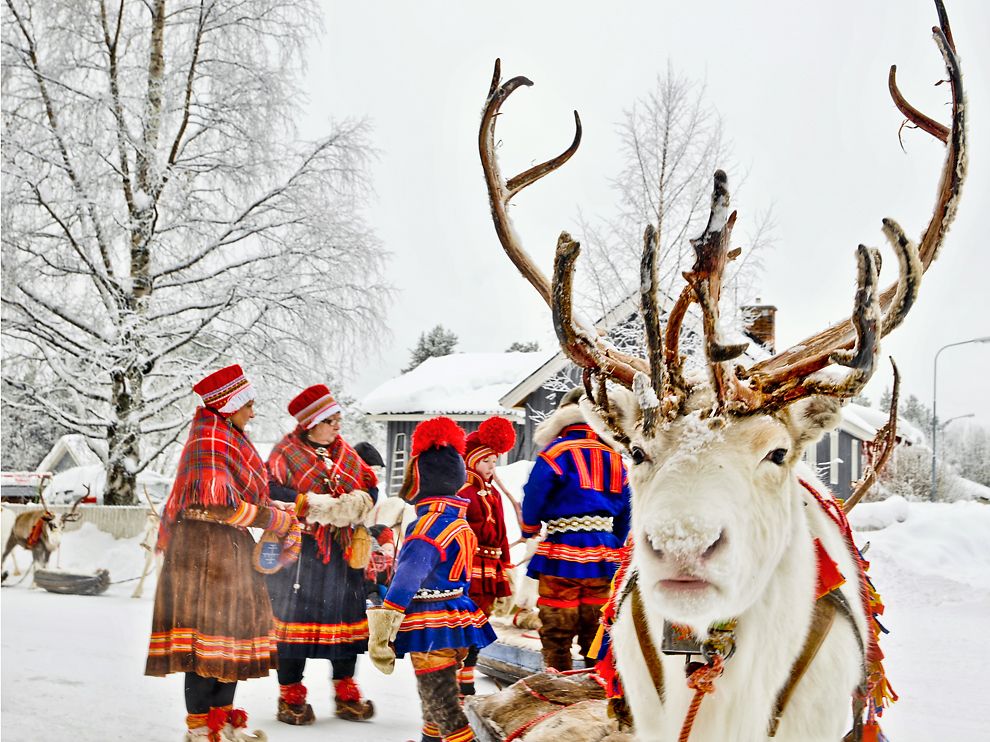 The people of Lapland
Reindeer have become an icon of Christmas time in many cultures however in Lapland they are the indigenous people's way of life. Meet the Sami People of Lapland...
Who are the Sami People?

The Sami (or Sámi) people are the only recognised Indigenous people of the European Union. Their culture and history dates back tens of thousands of years and has been shaped by the harsh conditions of their traditional home in and around the Arctic Circle.
Sápmi – as the northern region was known - stretches across parts of what is now Sweden, Norway, Finland and Russia's Kola Peninsula. The Saami people were once the dominant culture in this area however they are now the minority in all but a handful of communities.
It is estimated that only around 80,000 Saami now live across these four countries, making up approximately two per cent of the Swedish population, 10 per cent of Norway, 1.5 per cent of Finland and less than 0.5 per cent of the population of Russia.
Sami Culture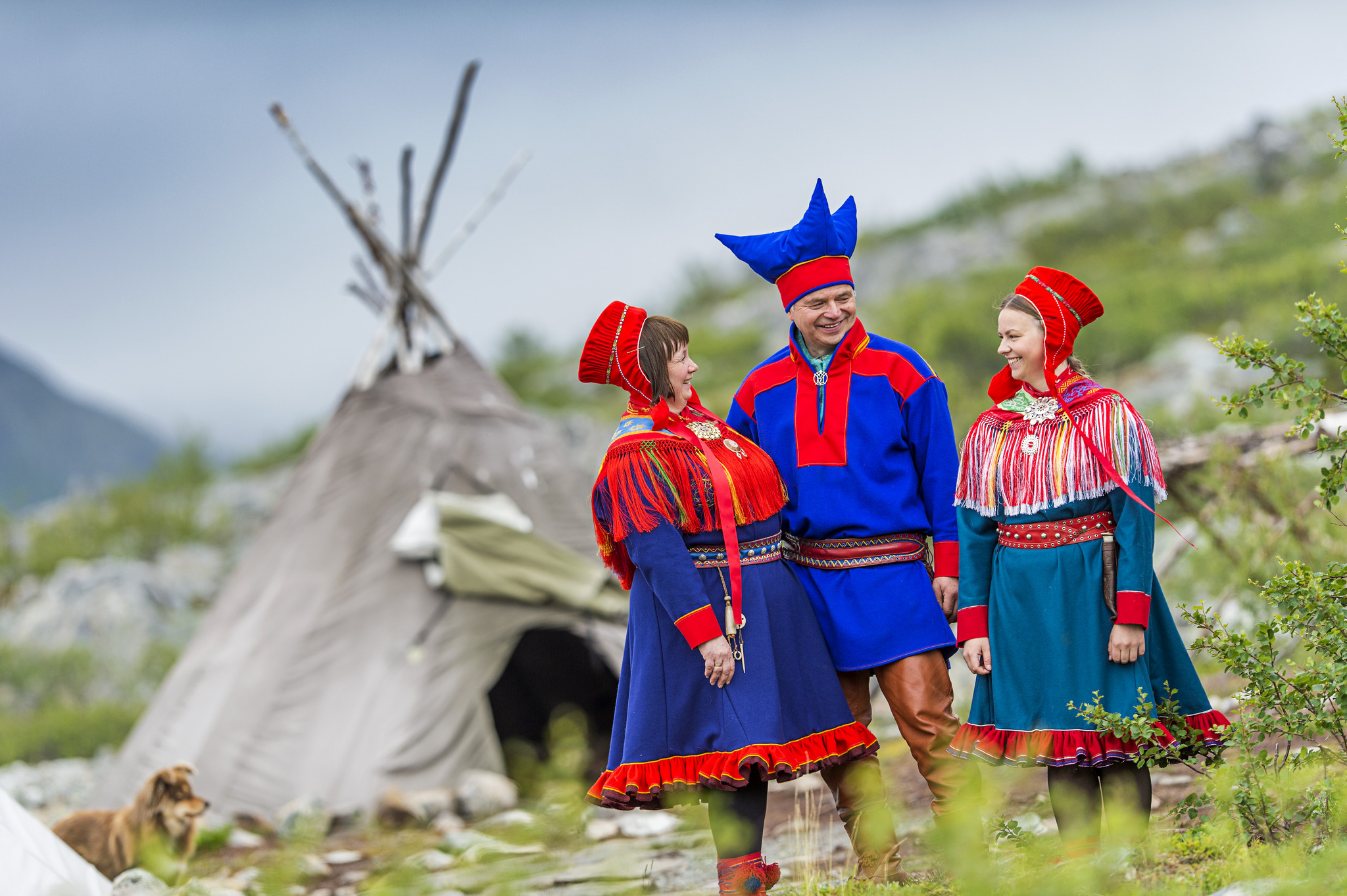 A close affinity to the natural environment is central to Saami culture. Historically, fishing, hunting and later breeding reindeer, were primary means of supporting Saami communities.
Some families, particularly ones dependent on local waterways, largely remained in permanent settlements, while others were known to adopt a more nomadic existence at the times of the year when they needed to follow their reindeer herd to more abundant seasonal pastures.
The Saami people's relationship with the land is traditionally a harmonious one where respect is shown for the environment's natural cycle of recovery so as not to over deplete any one resource.
In fact, their respect and understanding of the surrounding environment is such that a number of Saami languages have an extensive vocabulary to describe icy landscapes and the native animals that inhabit them. One language, for example, gives separate names to ordinary snow, wet snow, untouched snow, hard snow and thin, icy snow.
Reindeer and the Sami way of life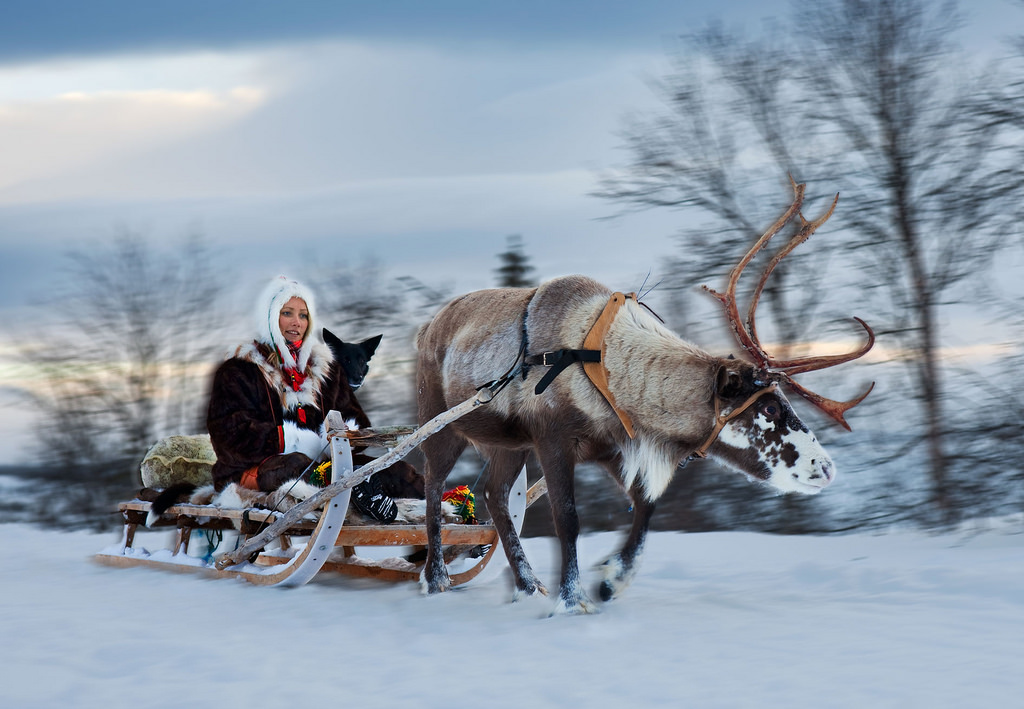 Herding has long held an integral place in Saami culture, heritage and identity. The Saami people are believed to be the first in the world to begin herding and taming animals. They used tamed reindeer to pull sleds as a means of transporting goods across long distances and to lure wild reindeer into their herds.
This traditional livelihood is one that they have carried through the centuries into the present day economy, where reindeer herding is now largely focused on meat production.
Explore Lapland 'land of the midnight sun' yourself on a 7 day self guided walking tour
or discover other beautiful tours in Finland
article credit to Bianca Soldani of SBS