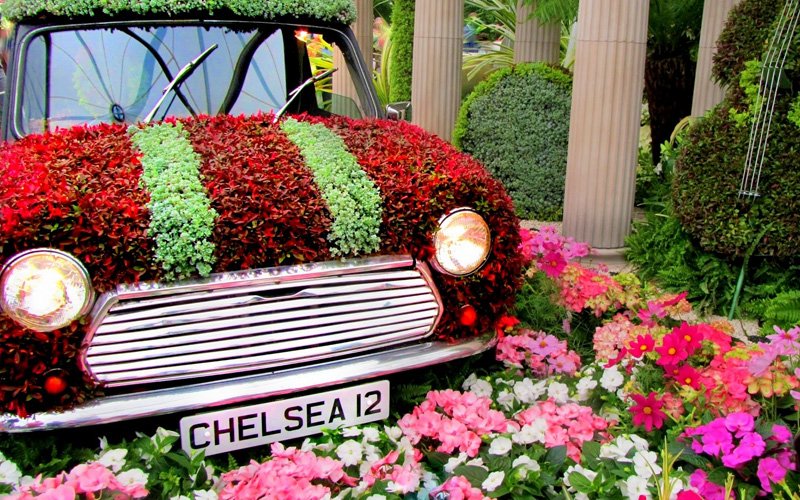 The Chelsea Flower Show
Over the decades the Chelsea Flower Show has enjoyed a history almost as colourful as its famous displays. Our timeline shows the event's peaks and troughs that have shaped the show into what it is today.
Timeline
1862: The UK's first major national garden event, entitled the Great Spring show, takes place in Kensington, London.
1888: After 26 years of building up a loyal and passionate fan base, the show relocates to Temple Gardens, situated between the Embankment and Fleet Street.
1912: The Great Spring show is ditched in favour of the Royal International Horticultural Exhibition and is forced to find a new home. A year later it sets up shop in the grounds of the Royal Hospital, Chelsea, where it remains to this day. During the first outing under the new name – the Chelsea Flower Show - visitors are introduced to exotic delights such as Japanese dwarf bonsai trees.
1926: For the first time since its conception, the famous flower show is almost a no-show, as organisers decide to postpone due to the general strike. It is eventually held a week later than scheduled.
1953: The celebratory mood of Britain in the year of Queen Elizabeth II's coronation is captured at a special commemorative Chelsea Flower Show. Several royals attend, but the Queen herself fails to make an appearance.
1972: Influential designer John Brookes shows how to make a little go a long way with his minimalist space-saving designs, and kickstarts a national trend for socialising in the garden.
1987: The show's blossoming popularity becomes evident when organisers are forced to take the unusual step of restricting tickets due to huge public demand.
1994: Paul Cooper causes a storm in a flowerpot with his 'Cool and Sexy' garden, complete with jets that blow air up the skirts of unsuspecting females, and giant pictures of naked, kissing couples.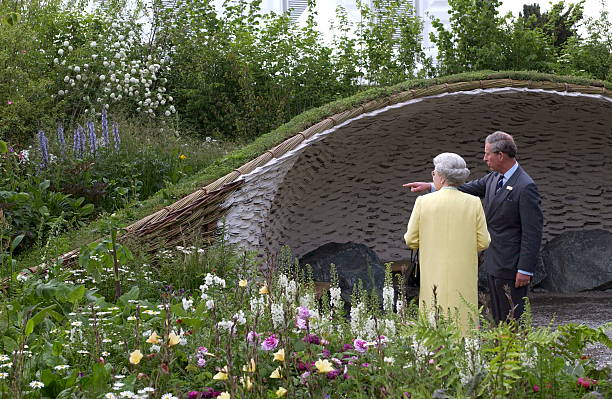 2002: Prince Charles unveils the Healing Garden, based on 'sacred geometry' and ancient religious symbolism. It is designed to help bring together fractured social and religious groups within the UK, and is widely considered a success.
2008: Rebel gardener Diarmuid Gavin wows crowds with an obligatory wacky garden full of giant metal balls and masses of mesh dasies. Meanwhile, the Duke of Edinburgh turns his back on a designer after being politely corrected on the identity of a palm.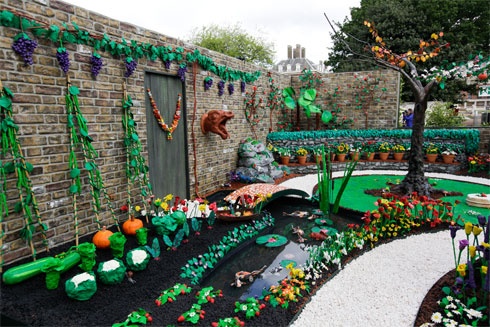 2009: There is much speculation about 'credit crunch Chelsea', with sponsors pulling out and organisers clipping back budgets. But while the show may not prove quite as extravagant as previous years, additions such as a garden painstakingly crafted from plasticine will surely please the crowds for another year.
2012: Prince Harry helped Jinny Blom to design the "Forget-me-not" garden with B&Q and Sentebale, his charity for children in Lesotho. The garden will include a hearts-and-crown motif laid out in grey and red limestone. It's the highest-profile royal input for the show since Prince Charles teamed up with Blom for their "Healing Garden" in 2002.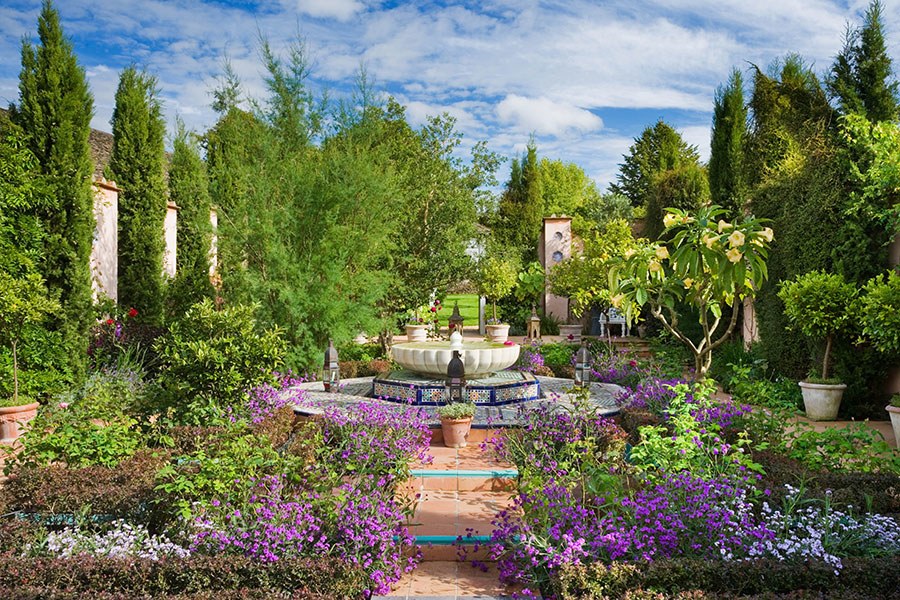 2017: Still going strong, 2017 was the year of trends. Water played a big design role as well as bright and colourful. Copper made a stance while geometric, textured walls and wall insets were the biggest trend proving that the Chelsea Flower Show is as fresh as the flowers themselves.
2019: One of the winners, Mark Gregory, took his inspiration from the canals and waterways of Yorkshire and featured a fully functioning lock. It was a highlight and well deserved win. The Chelsea Flower Show never fails to surprise and delight, year after year.
Spring is such a beautiful time to see England and Europe.
Do it in style on a Luxury Barge Tour of the Thames and Oxford