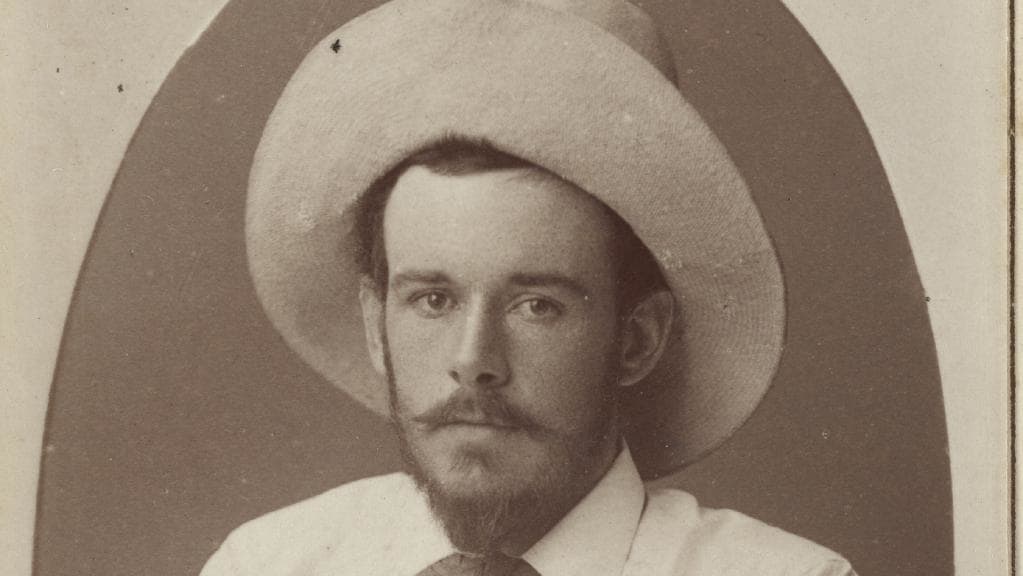 The impressionists
The unknown link between French and Australian impressionists
Australian-born impressionist John Russell has yet to become a household name. Friend to Vincent Van Gogh and mentor to Henri Matisse, it's hard to believe the Aussie's haven't claimed their hold on the French Impressionist movement. John Peter Russell, born in Darlinghurst, Sydney in 1858, was the eldest son of a Scottish engineer. Russell become a qualified engineer himself before the passing of his father gave him the freedom to pursue his art.
Slade School of fine Art in London
Enrolling at the Slade School of Fine Art in London, Russell spent seven years studying painting as it suited him. Restless and unsettled, he was constantly breaking the routine for painting tours and holidays. In February 1888 he married Auguste Rodin's beautiful Italian model Marianna Antoinetta Mattiocco in Paris. That year he settled at Belle Ile, off the coast of Britanny, and built Le Chateau Anglais.
Russell was a warm hearted bloke who enjoyed the outdoors and athletic activities. Friendships were always of great importance to him.

Vincent Van Gogh - 1886
Van Gogh
Russell first met Vincent Van Gogh at the atelier of Fernand-Anne Piestre called Cormon in the Boulevard de Clichy in 1885. In the autumn of 1886 Russell commemorated their friendship by painting a portrait of Van Gogh that he inscribed with the French word "amitie", meaning friendship. They maintained their friendship by writing letters until Van Gogh's death in 1890.
Claude Monet
Russell's meeting with Claude Monet on Belle Ile in 1886 was also of the greatest importance as Monet played a large role in developing his style of painting. Auguste Rodin was to become a well-loved family friend.
Rough Sea, Morestil, Belle-Ile, c1900.
Henri Matisse
From early beginnings in portraiture and subject painting, Russell developed into a fine seascapist, landscapist and painter of la vie intime (studies of family life). He is noted above all as a colourist and had an extensive knowledge of colours and their properties. Russell explained contemporary colour theory to a young Henri Matisse which was transformative for Matisse's practice.
Exhibitions
Russell exhibited rarely and disliked the artistic competition in London and Paris. After returning to Australia in the early 20's he settled in Watsons Bay Sydney. He kept a low profile and only painted for the love of his art, often painting harbour scenes from his boat. He was no longer interested in working with artists or exhibiting his work.
The garden, Longpré-les-Corps-Saints - 1887
John Russell
Russell died at Randwick on 22 April 1930 of a heart attack brought on by lifting rocks to make a harbour for his second-greatest passion, sailing boats. After his death his reputation fell into oblivion, now you can see 120 of John Peter Russell's amazing artworks at the Art Gallery of New South Wales, finally giving his works the admiration they truly deserve.
Are you a fan of the impressionism art movement?
Book one of our Small Group Tours in Europe where you can visit the art galleries, homes and gardens of the famous Impressionists.