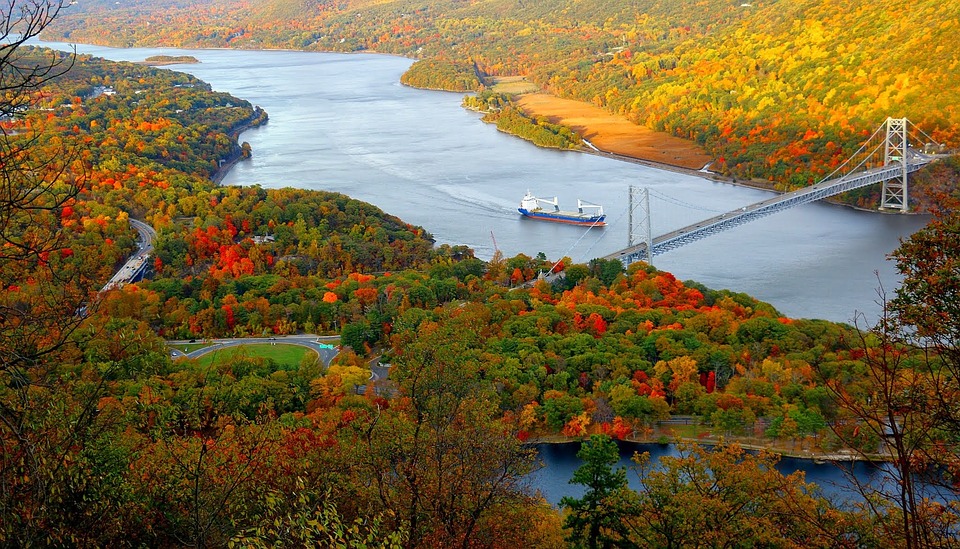 Europe's best seasons for travellers
A trip to Europe is something everyone should experience at least once in their lifetime. This amazing continent is so rich with history and tradition. From the street-side cafes of Paris to the beer halls of Germany and the family-run taverns of Greece, Europe is full of unique experiences.
So when is the best time of year to plan your European vacation? Let's take a look at the pros and cons of each season.
Summer
Advantages
Visiting Europe in the summer offers the best weather, especially in Northern Europe. You'll have your best chance of being able to visit the sights in the UK without having to bring your umbrella. In mainland Europe, the temperatures will be perfect for languid picnics in the park and for swimming in the ocean. Also, summer brings plenty of wonderful outdoor festivals all over Europe, including live music concerts, parades and much more.
Disadvantages
Summer is the peak travel season in Europe, which means that you'll be standing in line at the Louvre with enormous crowds of people. Sightseeing will be a little less convenient and more stressful due to the sheer numbers of other tourists. Also airfare and accommodation tends to be pricier in the summer in comparison to off seasons.
Autumn
Advantages
When it comes to destinations such as the south of Spain, Greece or Italy, the autumn months offer more pleasant weather – as the summer heat can be too hot to handle. You will be able to enjoy warm golden sunshine, moderate temperatures and crisp, clear blue skies while admiring the gorgeous yellow, red and orange leaves. Also, the prices will begin to drop as soon as the peak summer season ends. Autumn also brings with it plenty of interesting festivals, such as Oktoberfest in Germany and many harvest festivals around the rest of Europe.
Disadvantages
Of course, autumn will bring colder and rainier weather and some local business will have shorter hours. Unless you are heading down to warmest climates of Southern Europe, don't expect to return home with a tan.
Winter
Advantages
Europe in the winter can be incredibly charming. The cobblestone streets and historic buildings will be lit up with twinkling lights and there will be Christmas concerts and holiday markets where you can find beautiful handcrafted gifts, fresh baking, traditional sweets and warm cups of cider, hot chocolate or mulled wine. In Vienna the opera season will be in full swing and in Germany you can visit the Christkindlmarkt in Nurnberg – the largest Christmas market in Germany. Also, flights and accommodation tend to be at their cheapest prices and there will be very few crowds, making it much easier to see the sights. If you love snow sports this is the only time to go!
Disadvantages
It's cold. You will be trudging through snow or rain and you will need to bring a coat, scarf, hat and gloves in your suitcase. Also, the winter days are very short. It will start to get dark around 5pm, which cuts your daylight sightseeing time. To make the most of your time you will need to get up and about earlier. Also, some tourist offices and attractions will have shortened hours, so make sure you call ahead to confirm.
Spring
Advantages
Spring and autumn are the "shoulder seasons" which mean that they offer a good balance between weather, prices and crowds. Flights and hotels will still be cheaper than in summer and there will be fewer tourists, but the weather will be mild and pleasant. Spring also brings plenty of fun cultural events including Easter festivals, spring concerts and much more.
Disadvantages
Although April showers do bring May flowers, rainy weather can really dampen your sightseeing plans. If you plan your trip for the spring, make sure that you have waterproof footwear and a coat. You will get the very best of springtime in countries like Holland and Belgiu, where tulips, daffodils and other spring bulbs make the most magnificent displays.
As you can see, each season of the year offers some advantages and disadvantages when travelling around Europe. Consider the pros and cons and your travel preferences so that you can plan the best possible trip!
Use the search bar to find your seasonally perfect Slow Tour on our website
Article credit to Kelly Dunning of Flight Network