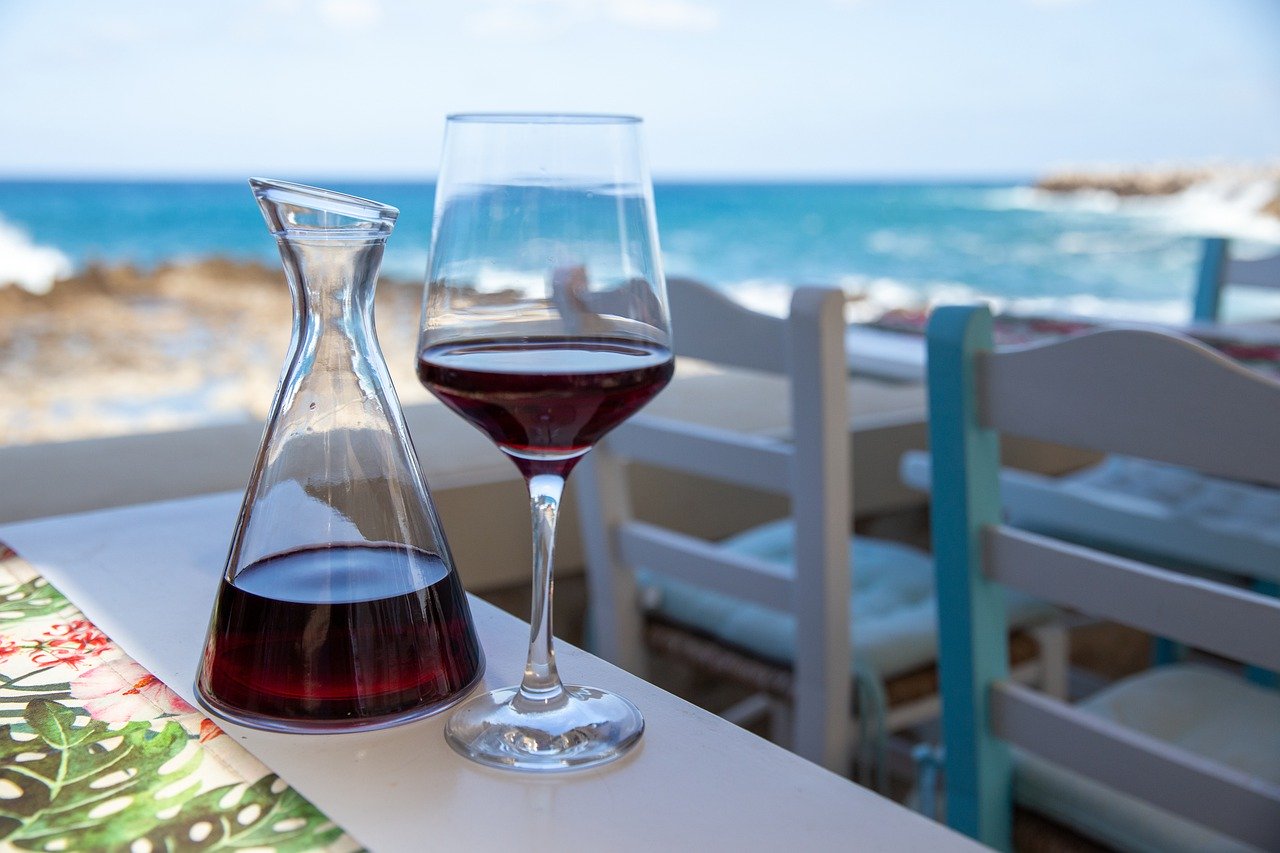 The Cretan's Wine: 10 Indigenous Grape Varieties Produced in The Island of Crete
Besides being the largest and most populated island in Greece, Crete also holds the fifth place as the biggest island in the Mediterranean Basin and the 88th largest island around the world. This place became popular after it appeared in the poem "The Odyssey," and according to myth, Zeus, the father of all Greek gods, was born on Crete.
Moreover, a lot of tourists love to tour around the island because of its incredible culture and delicious foods. Aside from that, Cretans — the people of Crete — also take pride in their indigenous grapes that can make distinctly delicious wines.
To know more about these vines, here are some of the native grape varieties grown on Crete that made their wines become one of the favorites of wine lovers and sommeliers worldwide.
Dafni
Dafni is one of the native white wine grapes of Crete that was once on the verge of distinction but brought back by some of the dedicated wineries. It belongs to the rarest and oldest varieties of the island that offers the full flavor of bay leaf, lemon, rosemary, tea, and lemon verbena.
The wines made from Dafni variety tend to be fresh and bright with good acidity and show aromas of pine, mountain herbs, and citrus fruit along with their laurel-like notes trademark.
Muscat of Spina
An aromatic Cretan's indigenous variety, Muscat of Spina, produces fresh and vivid dry as well as sweet white wines with aromas of jasmine and orange blossom. On top of that, the wines made from this grape variety have lime, lemon, and chamomile flavor.
Malvasia di Candia
Malvasia di Candia yields excellent dry and sweet white wines with peach, pear, and jasmine aromas. This Crete native variety also offers delicious wines with flavors of apple, pear, and spice.
Plyto
Just like Dafni, Plyto variety was also saved on the brink of extinction by local growers. It is a rare native white wine grape of Crete that expresses fruit flavors and aromas of melon, pear, pineapple, and lemon, alongside with their herbal notes.
Vilana
Vilana is a native Cretan white wine grape variety that is mainly cultivated in the Heraklion region. It produces fresh, light-bodied wines with good acidity and flavors similar to lemon, orange, pear, and several herbs. Furthermore, the wines yield out of Vilana grape variety are thirst-quenching that are subtle and tasteful.
Vidiano
As one of the fairly rare Cretan white wine grape varieties, Vidiano offers fruity flavors of lime, apricot, and pear as well as floral aromas of jasmine and chamomile. It produces medium to full-bodied wines that also have light mineral notes. Besides that, Vidiano wines that undergo oak treatment tend to have sweet and spicy aromas.
Liatiko
Liatiko is another black-skinned grape variety indigenous to Crete that is versatile and excellent in producing both dry and sweet wines. It has fig and leather scent as well as fruity flavors of plum, raspberry, and strawberry.
This ancient grape variety is exclusively grown in Lasithi and Iraklion regions and yields high in alcohol wines that are full of flavors. On top of that, sun-dried Liatiko grapes can produce sweet wines that feature raisins and dried fruit aromas.
Romeiko
Romeiko is one of the native red wine grape varieties grown in Crete that yields medium-bodied wine full of wild cherry, blueberry, and clove aromas and flavors. Besides that, it also makes intense alcoholic wines with weak orange colors and has low acidity levels.
The traditional wine from this Cretan grape variety called Marouvas is a heavy tasting wine similar to Brandy or Sherry, which is basically aged for several years inside the barrels. It has citrusy aromas and is characterized as an oxidized wine with benzoic acid.
Mandilari
An ancient indigenous Cretan grape variety, Mandilari yields wines that offer anise, plum, and fig flavors with leather aromas. Besides that, it produces sturdy wines with hard tannins and high acidity levels.
This native grape variety is usually combined with softer wines such as Liatiko and Kotsifali. In fact, in recent years, Mandilari, with Syrah, creates a unique and complex wine that every wine lover should try.
Kotsifali
Sometimes compared to Merlot, Kotsifali is one of the red wine grape variety that is native to Crete and yields full-bodied red wine. It offers medium acidity and has delicious plum, raspberry, and cherry flavors. Aside from that, wines produced from Kotsifali are intense in aromas, low in color, soft in tannins and acidity, and relatively high in alcohol.
Takeaway
Just like the international grape varieties found in Crete like Cabernet Sauvignon that make delicious wines, the native Cretan grape varieties can also produce distinctly tasteful wines that can rival famous wine labels such as Don Perigon and other notable wine makers. With that, this amazing island is worth visiting, especially for those who are looking for great places to experience and taste exceptional wines.
Article credit: Scarlette Wells
Start planning for 2021!