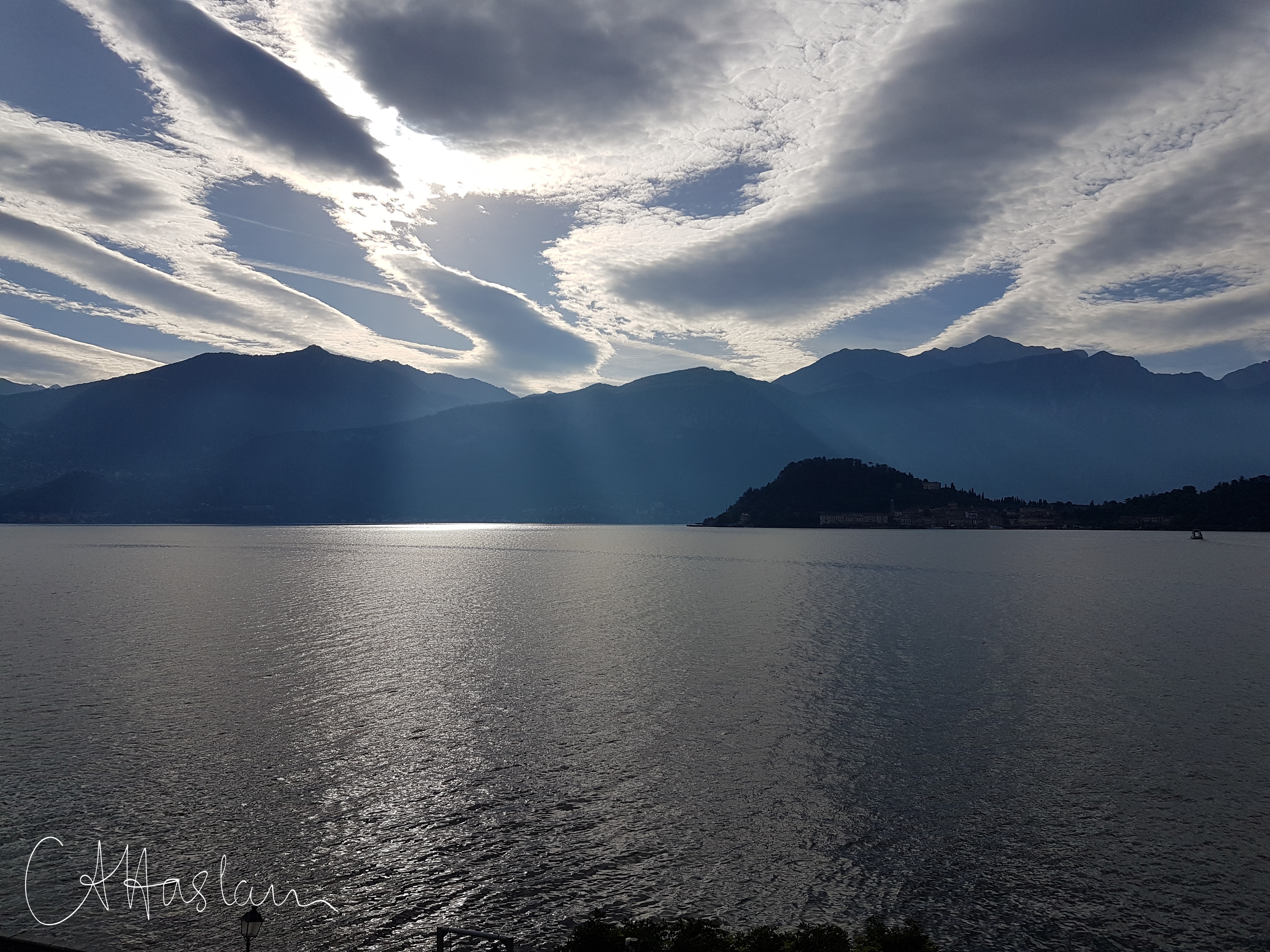 An Evening on the Italian Lakes
A few years ago I was with a great little group exploring the Italian Lakes. It is always a question as to which lake they preferred, Lake Maggiore or Lake Como. The two are different and appeal to guests for different reasons; one is more open, the other has more secret places.
The photo above was taken on a beautiful mild, evening when the gentle breeze ruffles the water only slightly, and a magical band of clouds appeared from nowhere, hanging over the lake as the sun gradually disappeared from view. We all raced to get our cameras out and I am sure there would be a few photos like this one in the homes of our lovely guests. Sometimes you can just be lucky with being in the right place at the right time!
Carol Haslam Founder and Director of Slow Tours