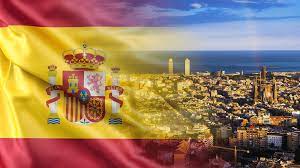 Beautiful Spain
Welcome to beautiful Spain, where you can get lost in the cities and get sunkissed on the beaches. Nestled between France and Portugal, explore the best from the outer edge coast to an adventurous stretch of inland.
Let's take a tour!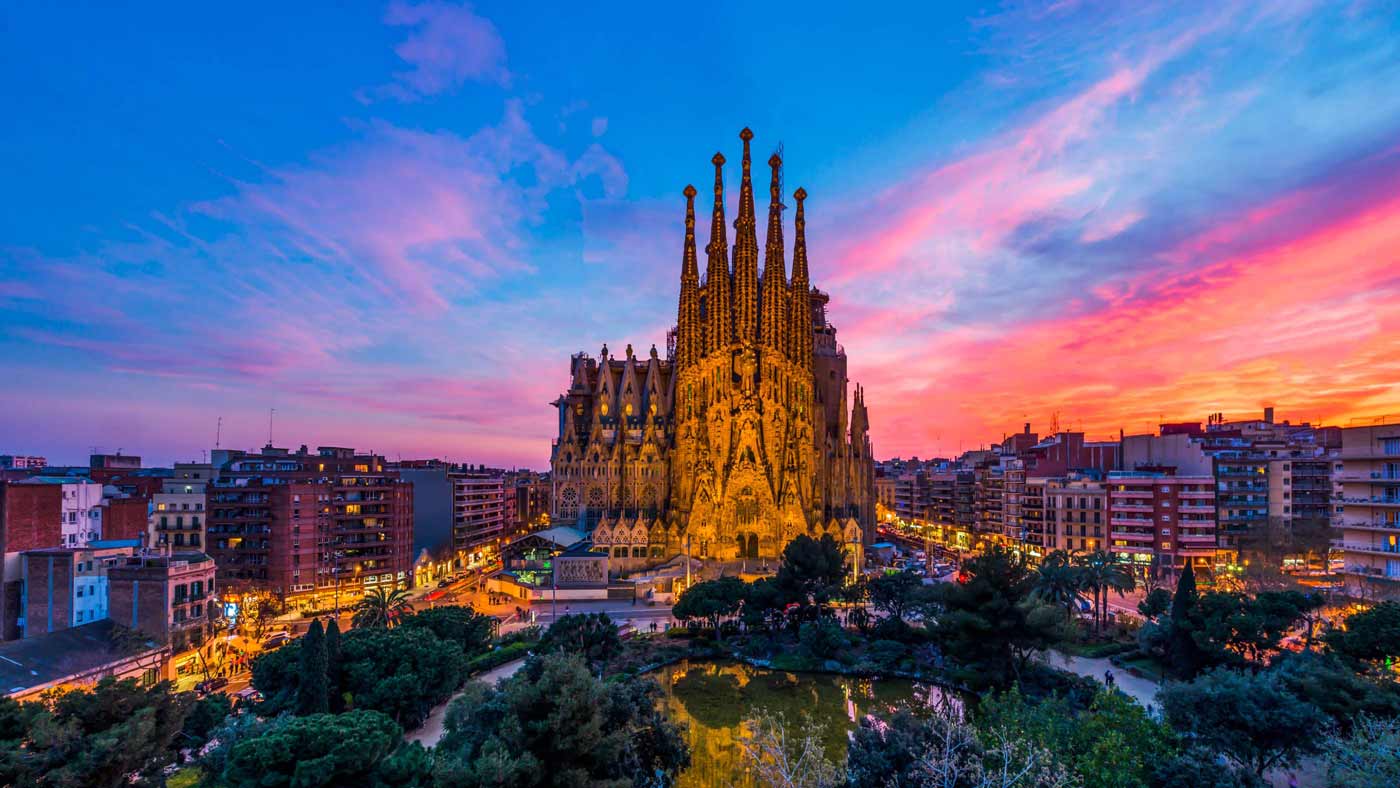 Stop 1 - Barcelona
You simply can't travel to Spain without visiting Barcelona. Get lost amongst the old town streets, explore the beautiful architecture, visit modern shopping precincts and discover the famous Basilica of La Sagrada Familia (pictured above). "Overlooking the Mediterranean Sea, and famous for Gaudí and other Art Nouveau architecture, Barcelona is one of Europe's trendiest cities" according to Spain's official travel website.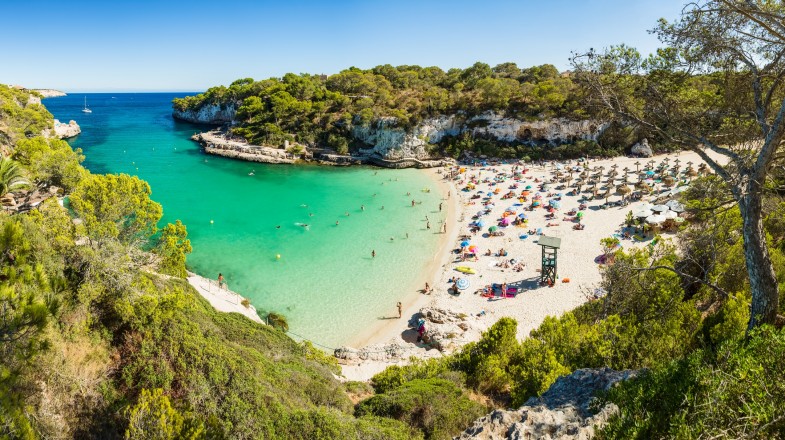 Stop 2- Balearic Islands
Explore the Balearic Islands, where you'll see beautiful sunsets, lush landscapes and enchanting coves to explore. Whether it be relaxing on the beaches or enjoying the wild night life, there's something for everyone here. With a choice of beautiful beaches, why not make a holiday visiting each of them? You can find more information on all the beaches this island has to offer on Spain's official travel website.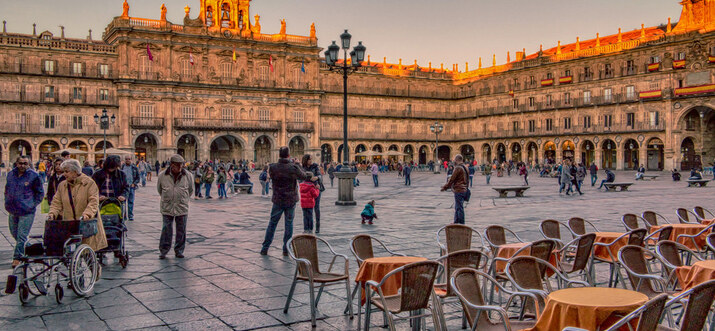 Stop 3 - Salamanca
Are you wanting more of a historical destination? Look no further than Salamanca. Known for its historical town centre which is now a UNESCO World Heritige site, one of the oldest universities in Europe and centuries of art, history and architecture, it's the dream destination for lovers of history. Also enjoy local cusines such as cured sausages and 'hornazo' (an egg and meat filled pastry) sure to satisfy lovers of beautiful food.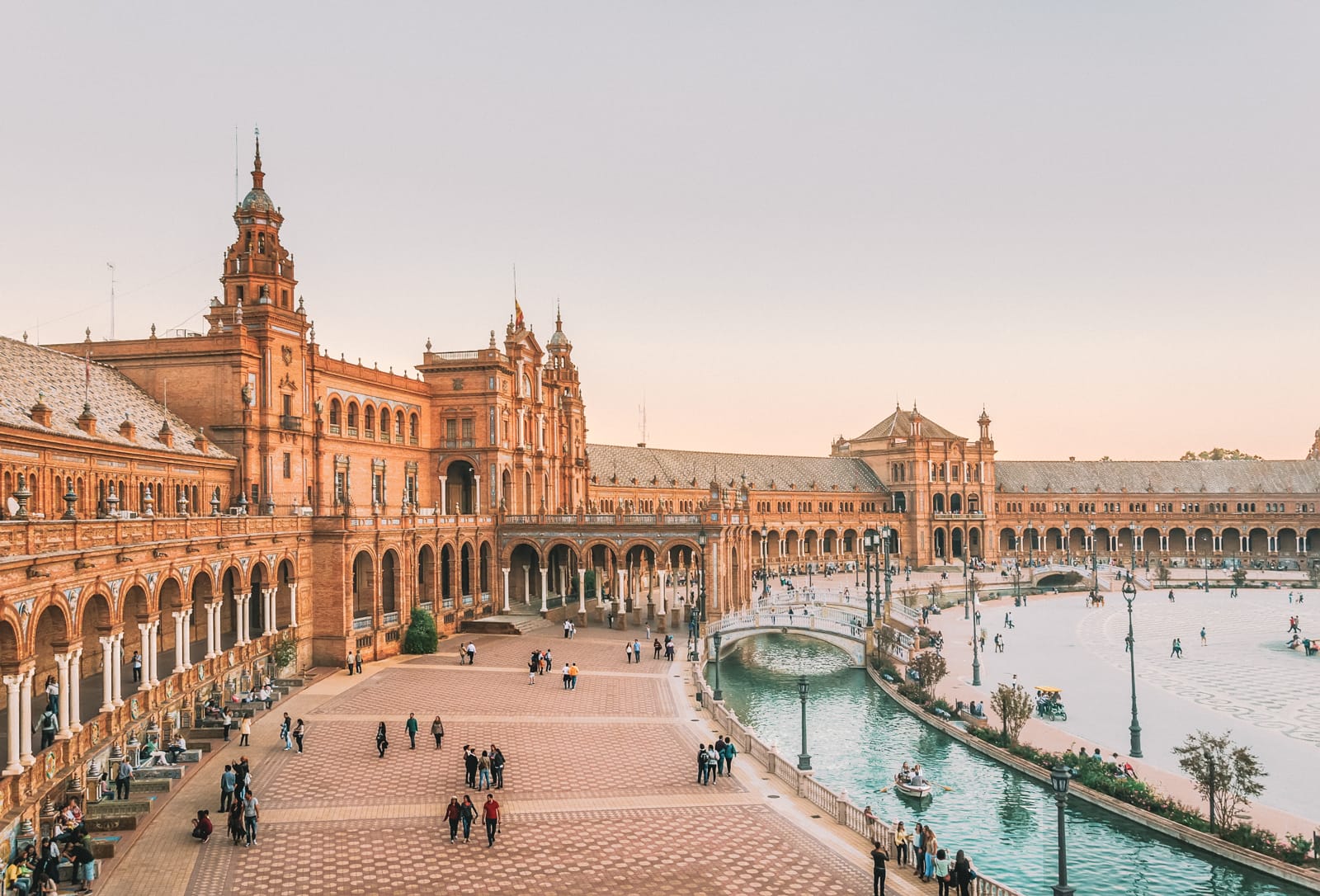 Stop 4 - Seville
Let's now head to the south, to Seville. Seville is known for its beautiful monuments, traditional Spanish guitar palying along the streets and its delicious Tapas. Explore this beautiful city from its Square's scented with jasmine to its cathedral's speckled across the city. Enjoy it's local charm and immerse yourself amongst the local traditions.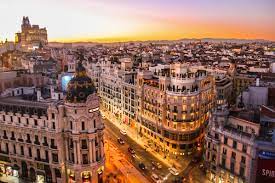 Final destination - Madrid
Our trip ends with Madrid, Spain's capital. Located centrally, explore the city bustling with shopping precincts, get lost in the Buen Retiro Park and explore the Royal Palace. One of Europe's most interesting destinations enjoy the blend of old and new and get the best of both worlds. Luxury shopping hubs adorn the city and make it a fashion destination. Dive into your fashionable side while enjoying the local bars and tapas.
If you'd like to discover the slower side of Spain, make sure you check out our Spanish Tours!