What will you see and do when in the Dordogne region?
A region of history and contrasts, there is evidence across the Perigord of the prehistoric activity, most clearly seen in the numerous cave paintings. The caves at Lascaux are arguably the finest example anywhere in the world, and date from somewhere around 10,000-15,000 years ago, although humans had lived in the area for some 400-500,000 years before then.
Lascaux caves
The caves of the area provided accommodation and protection from the elements, and were also used thousands of years later with evidence of villages built into the cliffs during the middle ages. The cave at La La Roque Saint Christophe was used in prehistoric times and right up to the Renaissance age.
Romans
In 56 BC the Romans arrived and proof of their existence can still be seen in the Dordogne region, the best being at Perigueux. But their influence is throughout the region as they brought the first vines here, and today, the Dordgne produces an excellent range of wines.
Middle ages
During the middle ages, there was constant battle over castles and estates. Much of this was caused by Eleanor of Aquitaine's marriage to Henry who was to become the King of England. These lands of the Dordogne then belonged to the English throne. This led eventually to the Hundred Year's War and much bloodshed. The chateaux of Castelnaud, near the Dordogne river, and Beynac were two that featured significantly during this period and are well worth a visit.
Dordogne villages
It is the villages, the scenery, the calm, peace and quiet that you will remember long after leaving.The Dordogne is beautiful in the same way as Tuscany, Le Marche or the Cotswolds. You feel as though you want to stay forever enjoying the quiet, the countryside the peaceful lifestyle and the scenery.
Highlights
Other highlights include: cycling down country lanes, canoeing on the river, the Marqueyssac gardens, the gouffre de Padirac, Rocamadour, La Roque Gageac, Bergerac, Le Bugue, La Domme, the medieval town of Sarlat and many other towns and villages.
Spend a week long 'slow tour' in this region, where you stay in one place, unpack your bags and enjoy daily excursions to visit the wonderful places, where you won't be a tourist but feel like a local.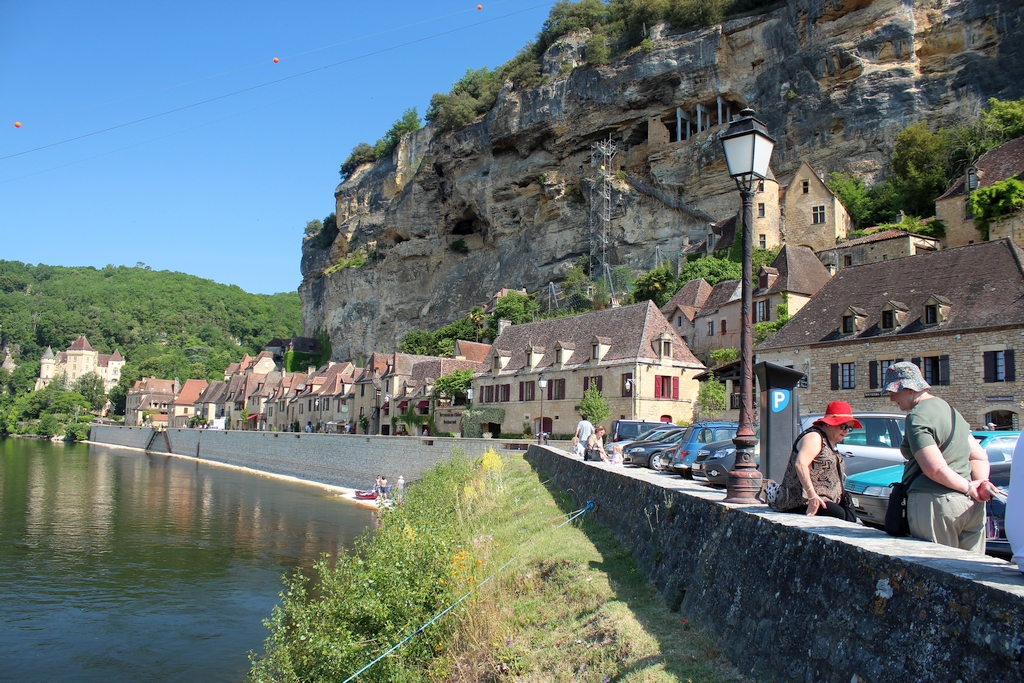 Slow Tours offers a range of small group tours in Europe
Check out the range of tours where you can experience the Dordogne