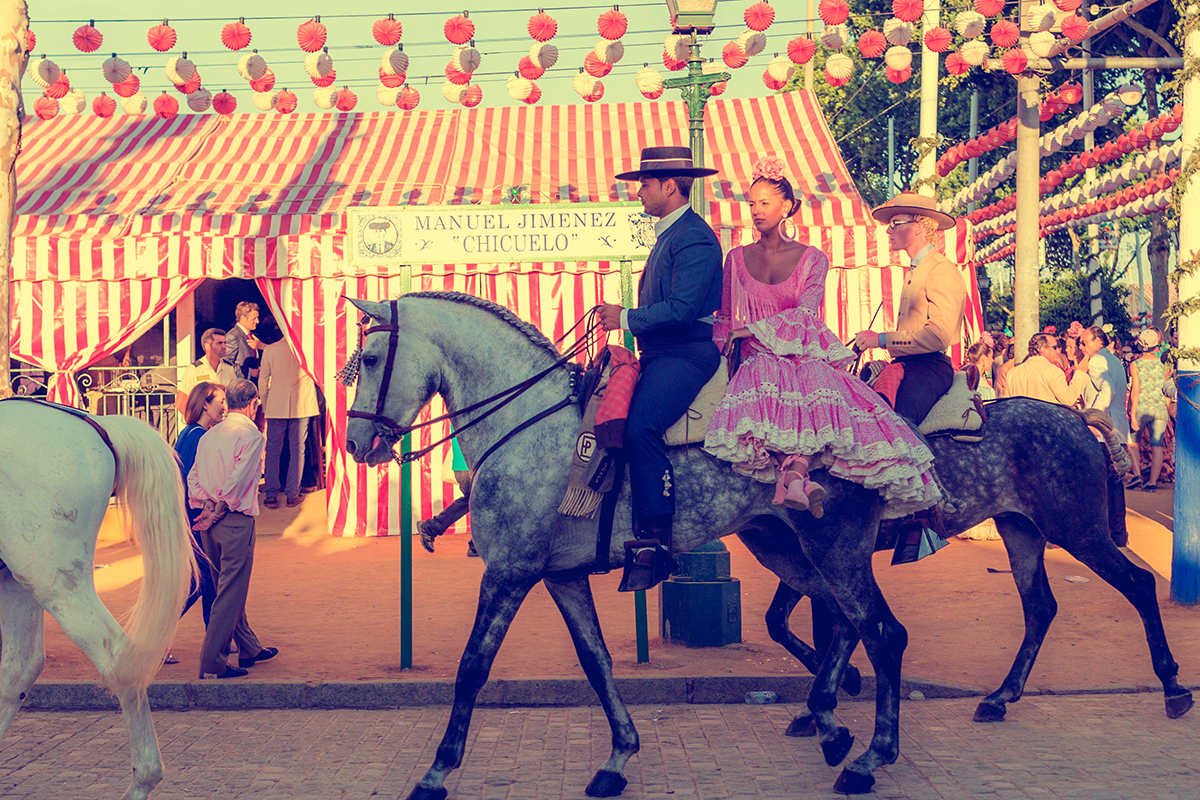 Spring in Seville
Spring has sprung in Europe and everything is coming to life. There are so many Spring time festivals throughout Europe however the Feria de Abril or April Fair is one not to miss. This extraordinary festival explodes into life and radiates culture, attracting tourists and locals who come together to celebrate with friends and family.
Over the 10 days of the Feria de Abril expect to see young ladies dressed up in traditional costumes dancing the Sevillanas. Flamenco groups play lively music throughout the fair. There's also magnificent colourful parades of carriages with Andalusian horses decorated in bright colours too.
The Feria de Abril is the largest fair in Spain taking place on in April each year.
Origins of the April Fair
Just like most fairs in Andalucia, the April Fair is the evolution of the old cattle markets. These used to take place in almost every city in southern Spain, and Seville wasn't lagging behind.
The first fair as we know it today started in April 1847, when the Town Hall approved its celebration as a cattle fair in Prado de San Sebastián. The affluence was so high, that security forces had to be implemented. The first stalls were open almost ten years after the inauguration, to provide some refreshment to those who came to Seville to sell their cattle.
Around the mid-20th century, the fair converted into a more simple celebration. It was only in 1973 when locals started celebrating the April Fair in the neighbourhood of Los Remedios. This move allowed the number of stalls to rise to more than 1000 during the last decades.
El Real, the centre of the April Fair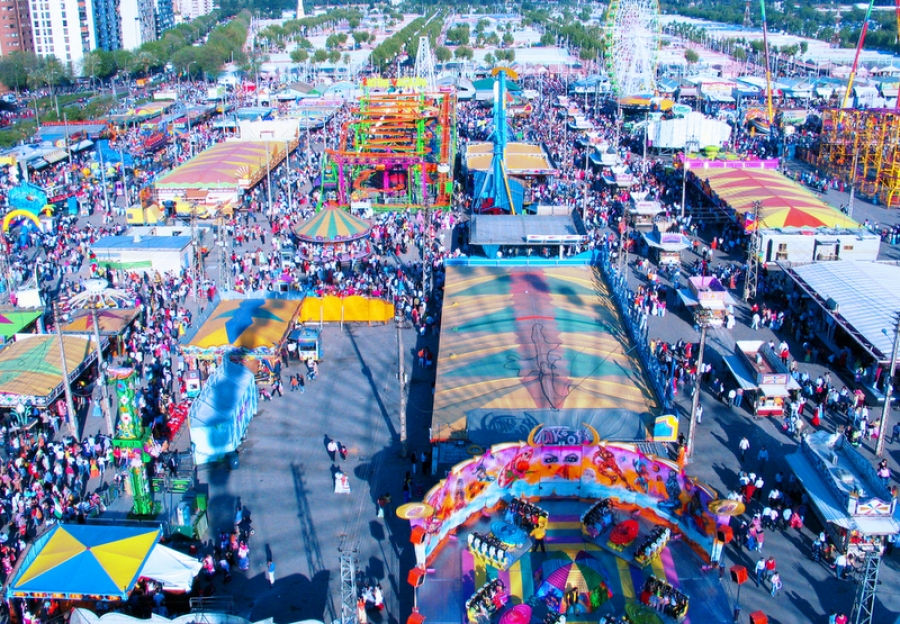 The name "El Real" refers to the 275.000 square-metre-wide field where the April Fair takes place, in the Los Remedios neighbourhood. Its name comes from the coin "real", which was worth ¼ of a peseta. This amount of money was the price the drivers used to ask for to bring people to the Fair.
The April Fair relies on roughly 1040 stalls, decorated by red-and-white (or green-and-white) striped tarps and provided with tablaos. This is where Flamenco dancers can show off their dancing.
The Paseo de Caballos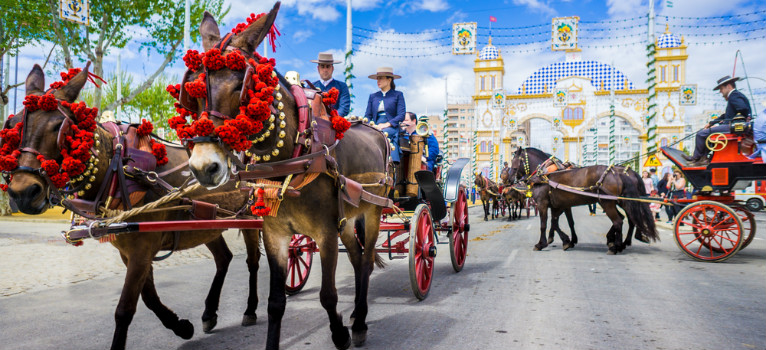 Th Paseo de Caballos takes place along the streets of the Real during the whole Fair, being the main exhibition in the Plaza de Toros de la Maestranza on Sunday, April 22nd at 12 o'clock.
The Spanish traditions are full of colour and life. Even if you can't make it to Spain for the April Fair you are sure to find a cultural celebration happening near by.
For true cultural immersion, book a Slow Tour. We have many Tours in Spain to choose from.