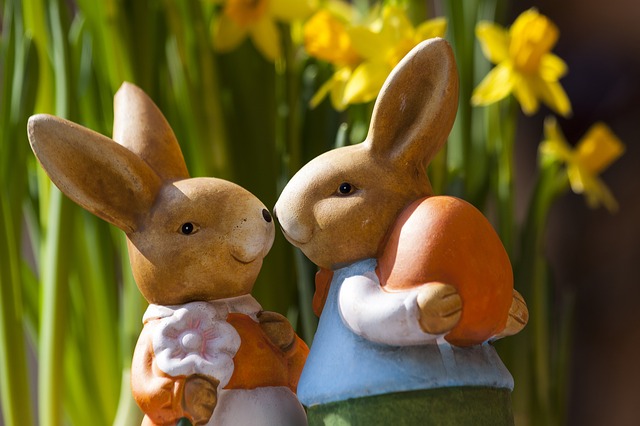 Did you know that The Easter Bunny (Osterhase) originated in Germany?
The Easter hare, or Osterhase, as an Easter symbol seems to have its origins in Germany, where it was first mentioned in German writings in the 1500s. The actual Easter bunny legend has its origin in German tradition. A legend holds that a poor woman living in Germany decorated colorful eggs for her children to find in the garden. As soon as the hidden eggs were found by the children, a large hare was seen hopping away. The children thought the hare (Hase) left the eggs. This ancient legend is thought to be the origin of the Easter bunny we know and love today. Like the egg, the rabbit is a symbol of new life and rebirth. Another legend tells that a poor woman decorated eggs for her children to find during a famine. The Easter bunny was introduced to American folklore by the German settlers who arrived in the Pennsylvania Dutch country during the 1700s.
The arrival of the "Oschter Haws" was considered "childhood's greatest pleasure" next to a visit from Christ-Kindel on Christmas Eve.
Learn more about German traditions on one of our range of tours in Germany