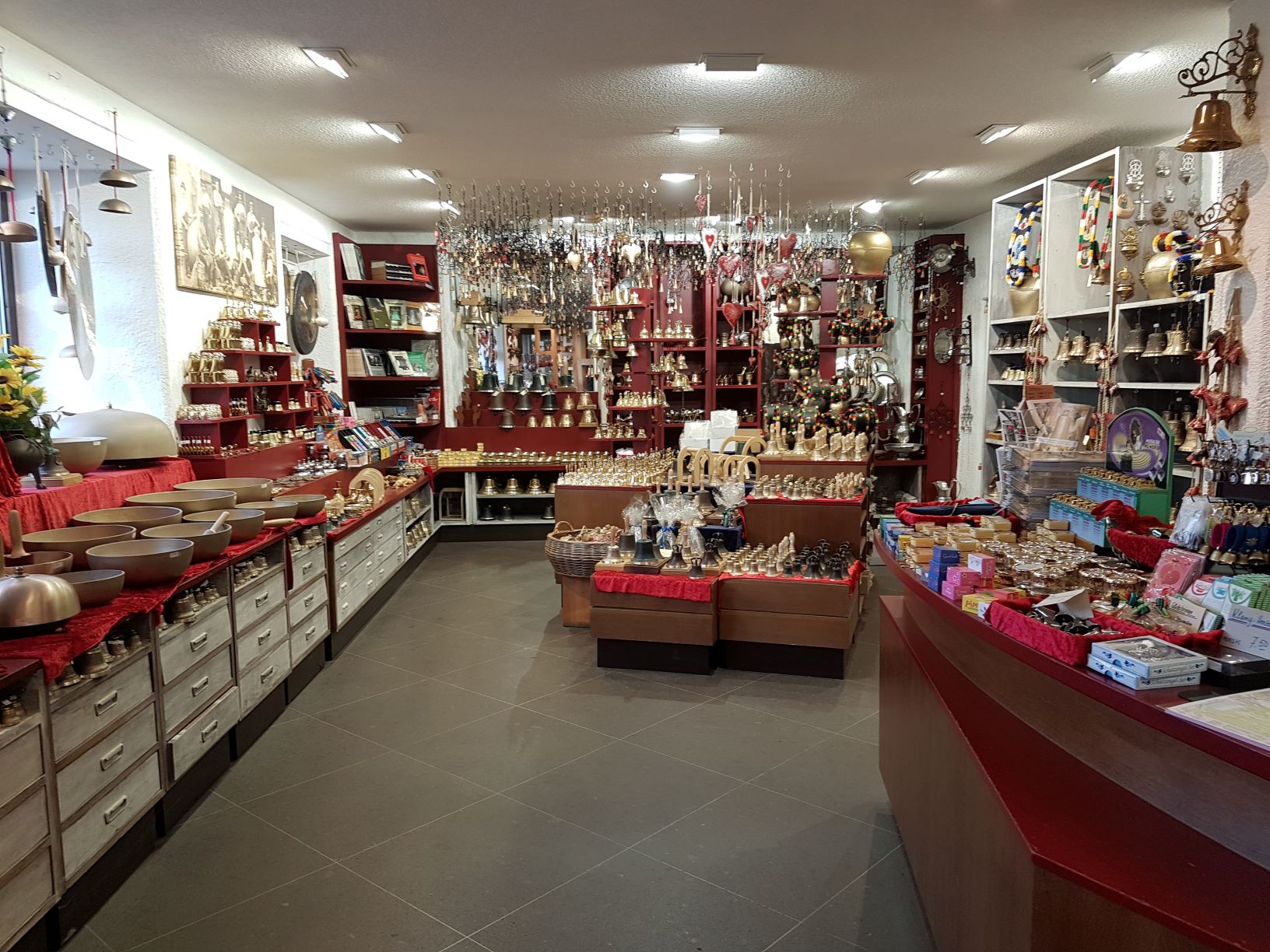 Ring the Bells on a Tour in Austria
A Bell has to Bong
For 14 generations, the Grassmayr family has been manufacturing bells. Whenever you hear a bell 'bong' with sonorous resonance throughout Tyrol, it might have come from Innsbruck where bronze bells of all shapes and sizes have been cast since 1599.
Grassmayr Bell Foundry
In October, during a trip to Austria kindly hosted by the Austrian National Tourist Office, I was lucky enough to discover the Grassmayr Family's centuries-old bell-making foundry, the oldest family business in Austria. Their Bell Shop and Museum is a unique combination of bell shop, bell foundry, and bell museum, and with a group of other happy travellers, we saw how these bells are made. It was fascinating to learn about the history of bell making and have a go at ringing bells to achieve different notes.
Shape is everything
There is a real skill in getting the shape right so that the bell makes the right noise. After all, nobody wants a bell to make a dull thud! The metal has to be of the correct mix, the shape has to create a bong which reverberates for 5 minutes.
Recipe for a cast
The cast has to endure extreme heat of the furnace, and has a range of ingredients including herbs and goat hair in order to prevent it from cracking when molten metal is poured into it. How did those previous generations work that out? We wondered how many times they had to throw out precious metal materials and casings, before finding the right recipe!
How many bells?
Today in more than 100 states bells which have been produced in the Grassmayr bell foundry can be heard. And still today the bells are cast according to traditional handicraft methods. The Grassmayr bell foundry not only manufactures bells, but also restores them.
Ring in a Peaceful New Year
The largest bell cast in the bell foundry weighs 10 tons and sounds every day at 5 pm in Telfs/Mösern in North Tyrol. The so-called "Friedensglocke" (peace bell) sounds for "peaceful neighbourhood and peace in the Alps".
A fitting thought to ring in the New Year!
Slow Tours offers a number of Tours in Austria including Cycling Tours, Walking Tours, Bike & Barge Tours