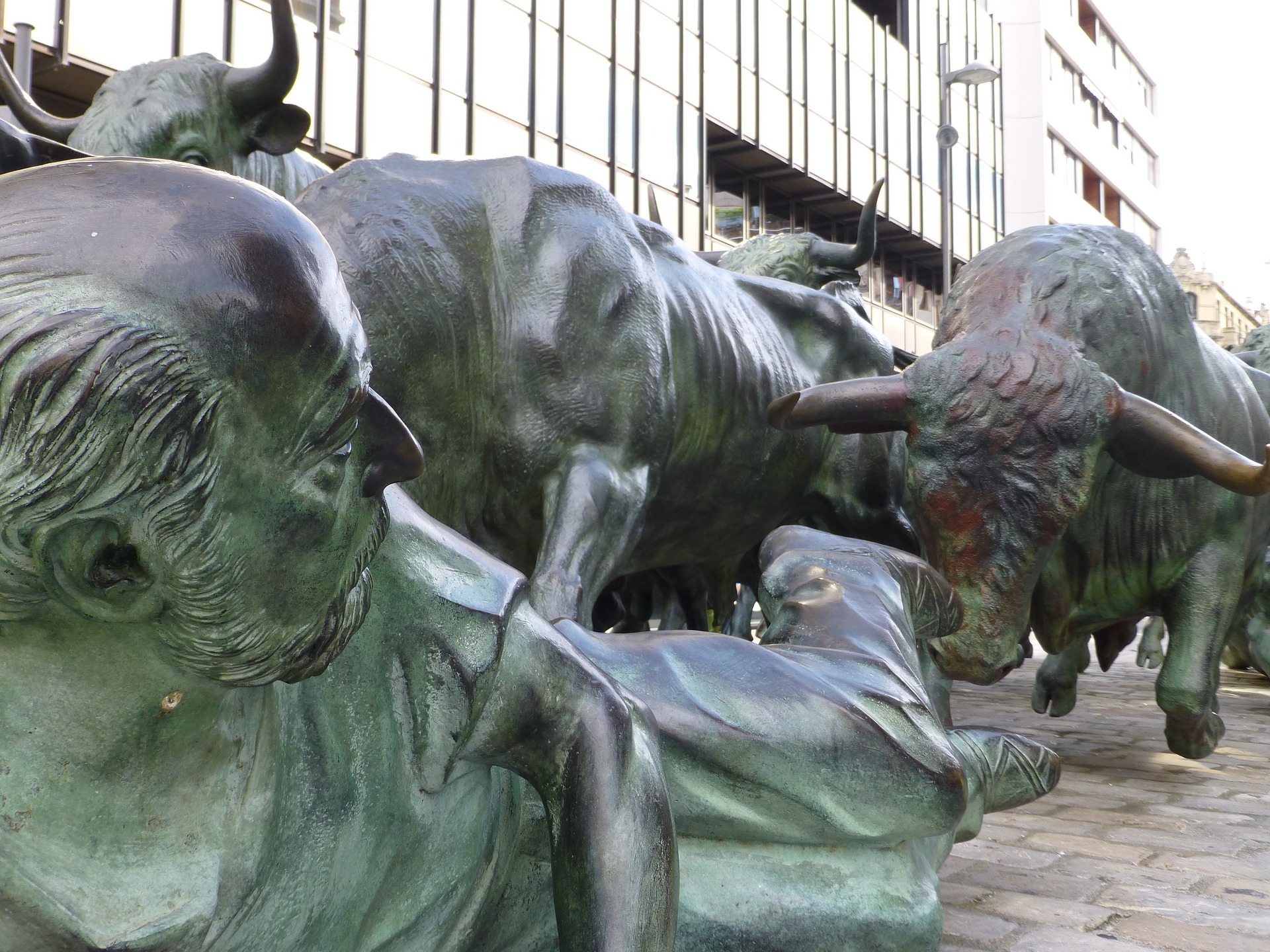 The Spanish 'Encierro'
In Pamplona, Spain, the second week of July is dedicated to the Running of the Bulls. The "Encierro" or the Running of the Bulls is the most popular event of the Fiesta of San Fermin. This event has given the Fiesta world-wide fame. The San Fermin festival began in 1591 when its purpose was purely practical, to move the bulls to the arena. Then only a handful of daring souls ran in front of the bulls. The tradition was immortalized in Ernest Hemingway's novel The Sun Also Rises in 1926, after which time many more foreigners began attending the festival and running with the bulls.
Spanish Fiesta!
Now, hundreds of thousands of people, dancing to traditional pipe bands, pack into the center of Pamplona to kick off Spain's most famous bull-running fiesta in honor of the Navarre capital's patron saint, San Fermin. At 8 am every morning of the festival, the running of the bulls takes place. The bulls are let loose from the corral at one end of town and herded through the streets to the stadium, the Plaza de Toro. The length of the run is about half a mile, and usually lasts from two to three minutes. The runners who gather at the bottom of Santo Domingo, which is the starting line, are crowded together as they sing to the image of San Fermin, placed on the wall and decorated with scarves. The song goes: "We ask San Fermin, as our Patron, to guide us through the Bull Run and give us his blessing."
Discover Spain and the Fiesta of San Farmin? on a Slow Tour in Spain
Article taken from ipl Cultural Quest World Tour