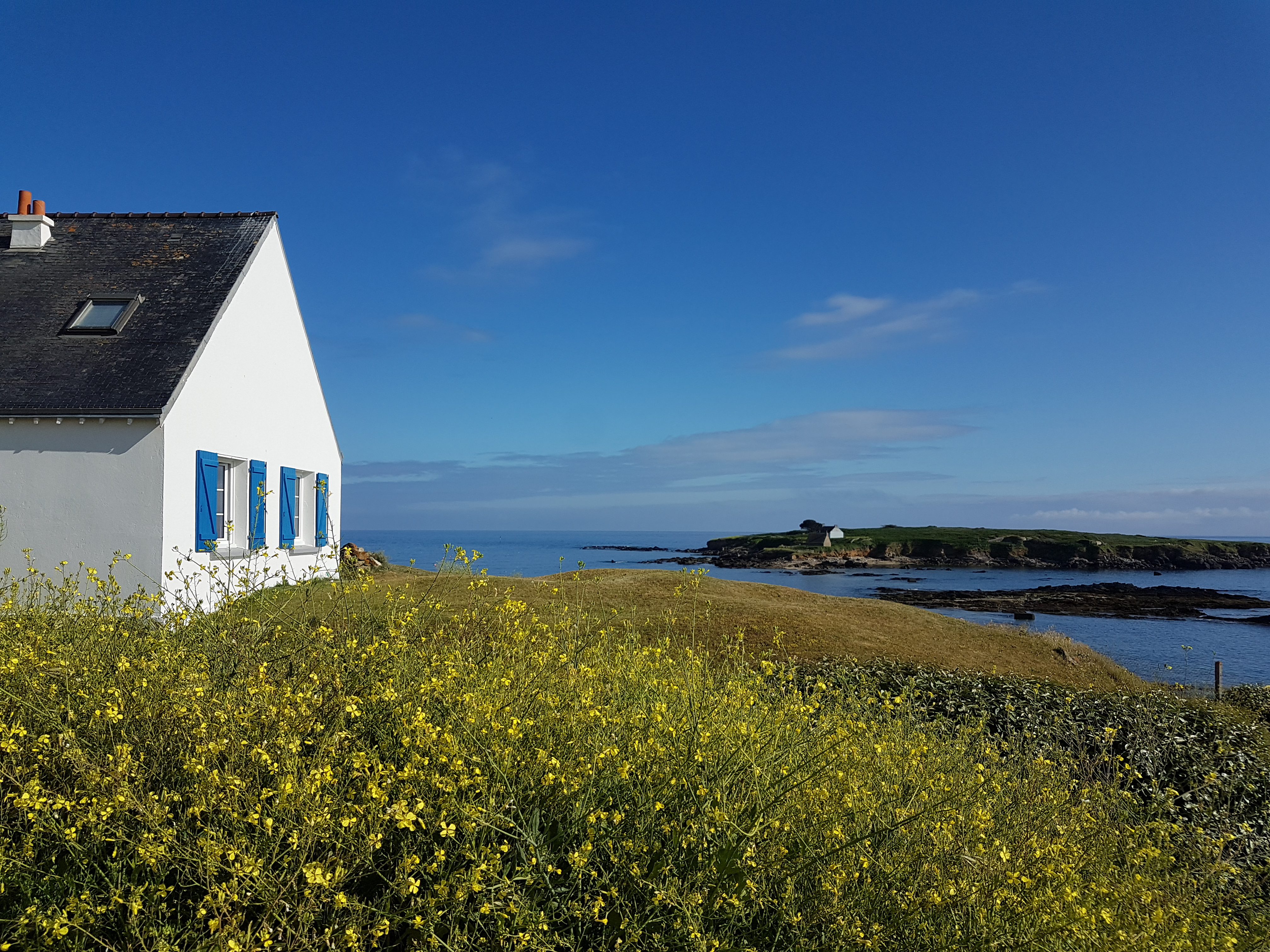 A Small Village on the South Coast of Brittany
One of my favourite French regions where I like to take guests is Brittany. This windswept, fresh air environment permeates all that you see and do, from sailing to fishing, from farming to village life, oysters to apple orchards. There are small Breton cottages like the one in the photo above, some with thatched roofs, some with tiles, the signature construction of steep roofs with dormer windows, deep blue shutters and paintwork to match the deep blue sea and sky.
Changing light, stunning colours, peaceful landscapes and a sense of harmony are always a great inspiration for me, and I find myself taking hundreds of photos of what has appealed to me, aiming to find the perfect representation of that view.
Nevez is a small village on the south coast of Brittany, with a beautiful sandy bay to the east, some small islands and a slightly rocky coastline on the western side, with stunning sunsets over the Atlantic Ocean. The hotel we stay at here is right on the waterfront and over many years, I have enjoyed beach walks at sunrise and sunset and every moment in between. The view taken above is straight from the hotel garden.
If you would like to join one of our Brittany tours, click on the button below for more information.
Carol Haslam, Founder and Director, Slow Tours Pty Ltd