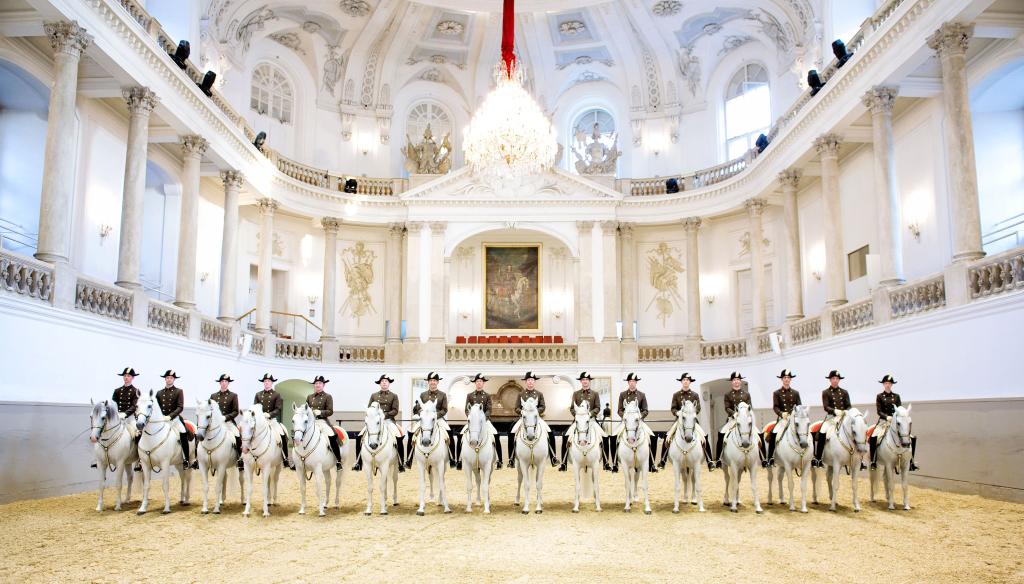 The Lipazzaner horses in Vienna
A unique experience
Slow Tours is all about those unique, immersive experiences. One such experience not to be missed if you are visiting Vienna is the elegant Lipizzaner horses of the Spanish Riding School at the Hofburg Imperial Palace.
The Hofburg Imperial Palace
Set in Vienna on the banks of the Danube, the Hofburg Palace is not simply the most magnificent castle in Vienna, it's also a veritable box of delights. The documented seat of government since the thirteenth century, the Palace has been the home of most Austrian royalty, in particular the Habsburgs, also the emperors of Austria and Austria-Hungary. It is now a 'must-see' for visitors for a whole host of reasons. This was the residence of Emperor Francis Joseph I and his wife Elisabeth of Bavaria, immortalised in the film "Sissi". The museum holds a selection of original mementoes of the Empress. It is also home to the crown jewels and the regalia of the Holy Roman Empire, the Imperial Library and the offices of the President of the Republic.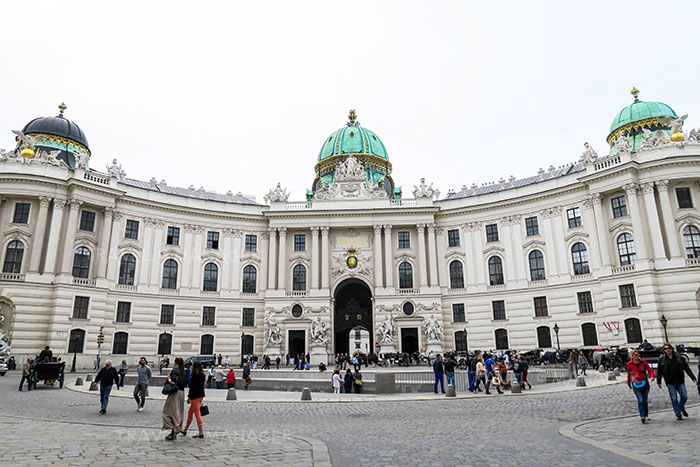 Hofburg Palace Events
From May to December, the Wiener Hofburg Orchestra offers classical concerts. Come and listen to the waltzes of Strauss and Mozart's arias in this beautiful baroque setting. These concerts are not the only spectacles presented at the Palace. The Spanish Riding School, has its headquarters here, and their displays of the art of horsemanship are unmatched. This classical equestrian art has been practised for nearly four and a half centuries, and the great stars of the show, the Lipizzaner horses and their riders, work in perfect harmony.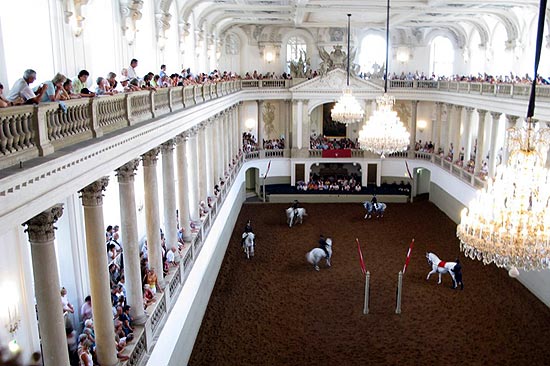 Lippizaner horses
The stables are in the oldest wing of the Palace, the Renaissance Stallburg building. Visitors can attend the morning practice sessions, which allow a peek behind the scenes at the work of the trainers and stallions, and a chance to admire the simple relaxation exercises of the animals. Nothing, though, can beat the elegant precision work of the gala displays with the highlight movements The Levade, Courbette and Capriole.
The Lipizzaner horses perform their "airs above the ground" ballet in the baroque Winter Riding School, magnificently designed by the architect Joseph Emanuel Fischer von Erlach. In the Summer Riding School, they perform in a secluded courtyard of the Hofburg Palace.
Visit Austria
Book a Tour in Austria and make sure you take a few extra days in the fascinating city of Vienna.
Reference Hello Magazine.