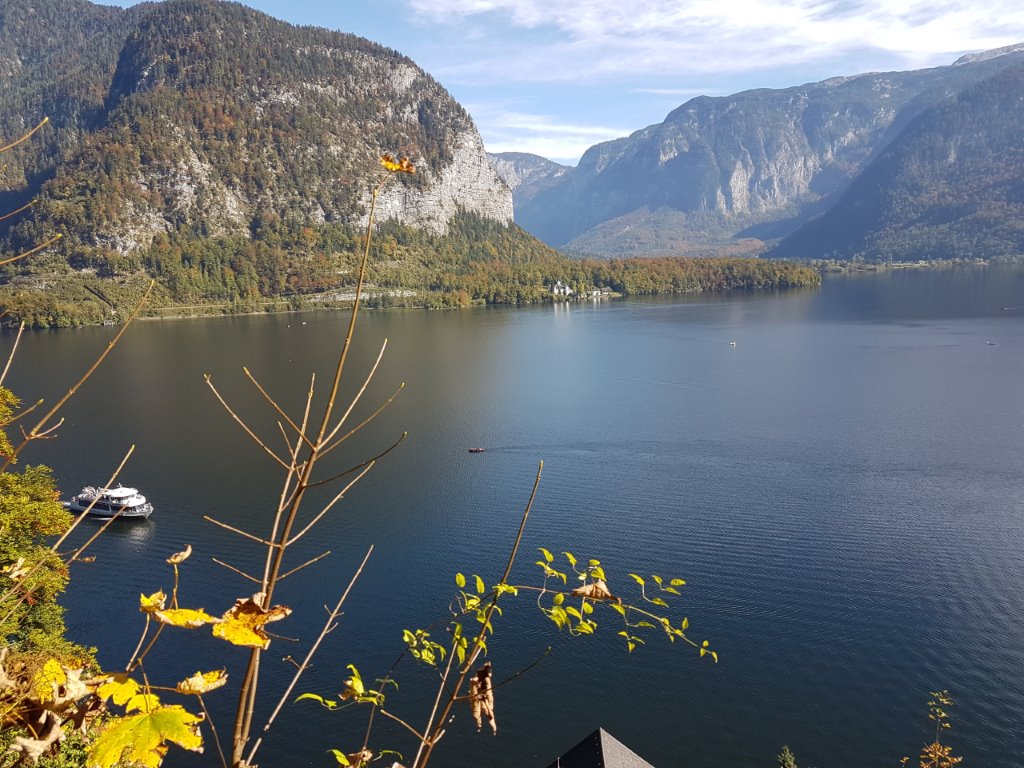 Walking Tours Austria
Have you thought about doing a wonderful walking tour in Austria? I imagined that walking in Austrian Alps would be quite a challenge. Like many people who have seen 'The Sound of Music' I imagined myself up in the hills, enjoying fresh green fields, mountains and rivers. When the opportunity arose, I could not resist the urge to go walking in Austria.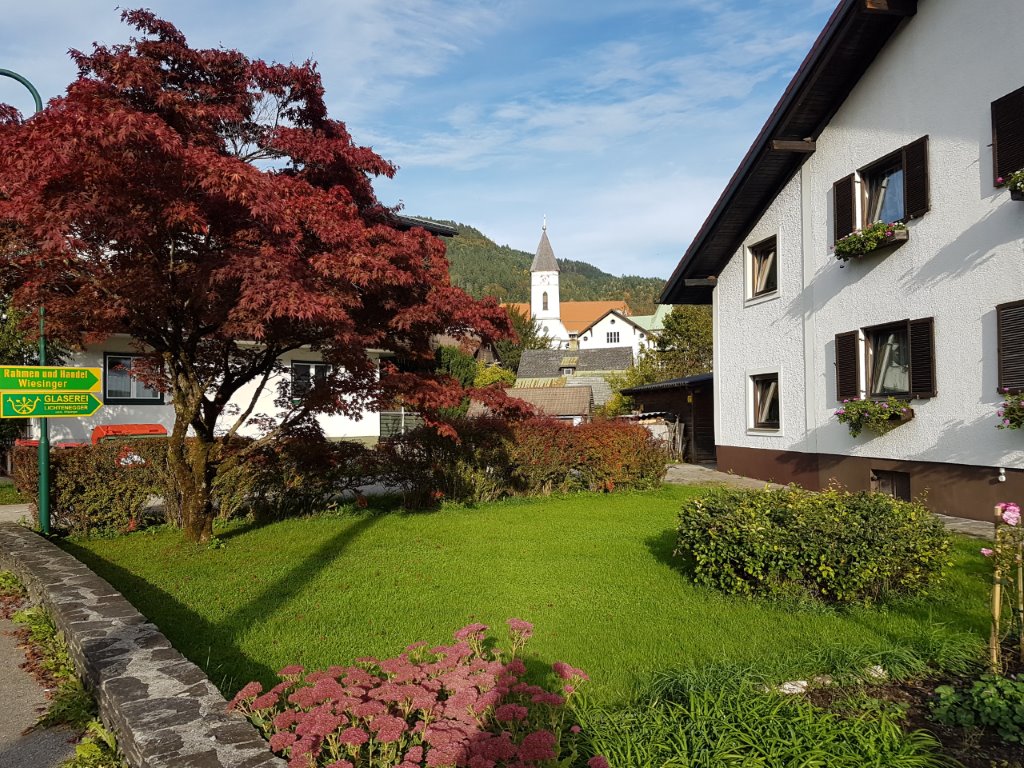 Walking Tours Austria - selecting the right one

Walking Tours in Austria are not all the same. There are different regions in this beautiful country. Some in the Alpine areas, others have much less hilly landscapes. Austria's wine region has a different landscape of vineyards and gentle slopes. My choice was an 8-day self-guided walking holiday in Austria's Salzkammergut region. You can find it on our website at this LINK.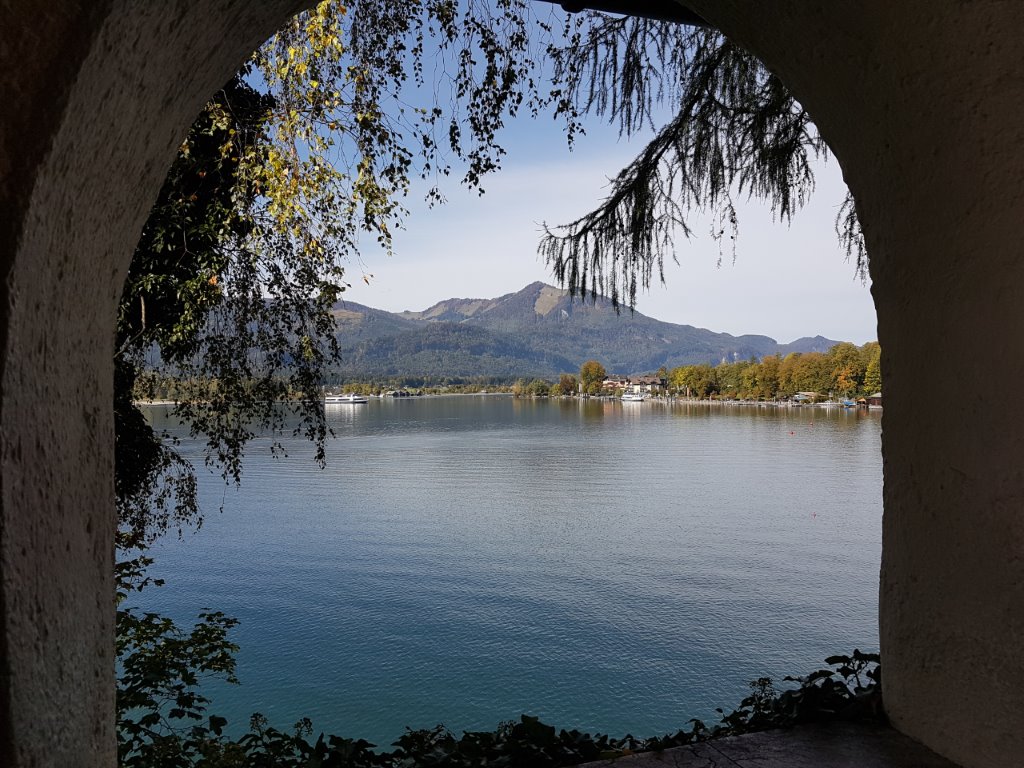 Walking Tours Austria - distances

This is my own account of this fabulous walking tour in Austria. Although I walk regularly, the tour stretched my capabilities, and was a bit of a challenge. I had such a great time though that it was well worth the effort! To walkers who do 15 kilometres a day on a regular basis, that may seem a little weak! But anything which is a new experience, and takes you a little further out of your physical comfort zone, is an excellent idea.

Walking Tours Austria - Salzkammergut

Salzkammegut is a region of lakes and mountains not far from Salzburg. I took a bus from Salzburg to Strobl, a pretty village on the banks of lake Wolfgangsee. A local bus took me from Strobl to St. Wolfgang, a small village where the tour started. This region's main income used to be from salt mines. (Salz = salt).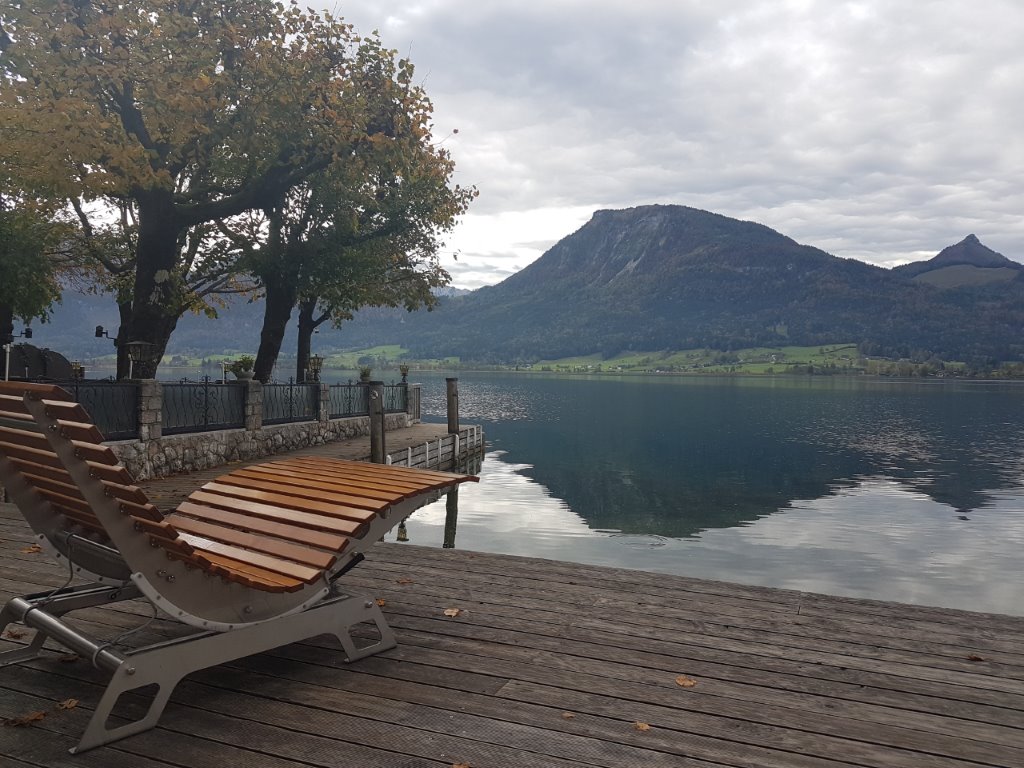 Walking Tours Austria - first days

My first day began in St. Wolfgang. I arrived in the middle of the afternoon, with plenty of daylight to explore this delightful village. Photos taken that evening were so special! Swans were on the lake and a light breeze ruffled the leaves blowing them into the lake. Peaceful and quiet. The next morning, I set off for a breathtaking tour to St Gilgen with lake views all the way. A hill climb and descent (Mt Falkenstein) tested me, but I arrived for a delicious lunch at St Gilgen yacht club. A tour on foot of this village, then a ferry ride to St Wolfgang was a delightful finish to my first walk.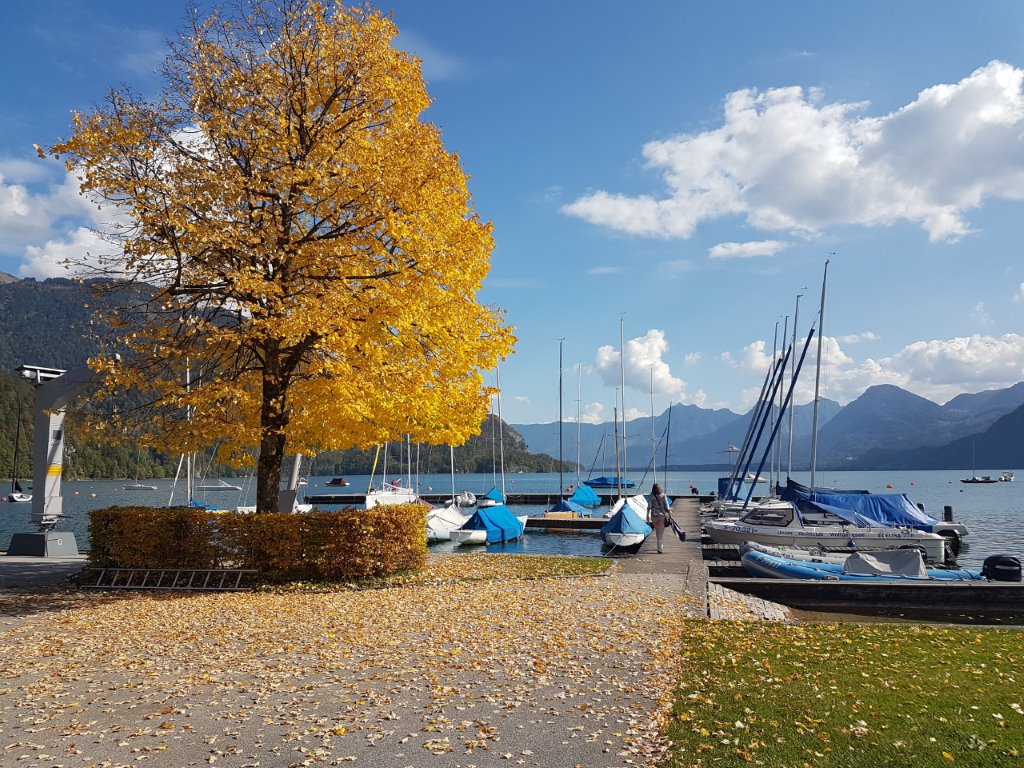 Walking Tours Austria - luggage

The area I discovered on foot was around lake Wolfgangsee. Each walk was between 9 kms and 18kms. Two days also had a hill climb and descent. The views were spectacular. With autumn leaves changing colour, it was a paradise for any photographer! Accommodation was in St Wolfgang for 2 nights. The next day I walked to Bad Ischl, leaving my luggage at reception before 9 am. When I arrived in Bad Ischl, my luggage was already waiting for me to check in. Excellent service!
Walking Tours Austria - Lake Schwarzensee

A shorter climb today, but as I had started out exhausted from the first day, it was challenging. An optional circuit of Lake Schwarzensee was a possibility. Not for me though. I chose to have a lunch of regional specialties at a restaurant with a view over the lake before returning to St Wolfgang by ferry! Great choice!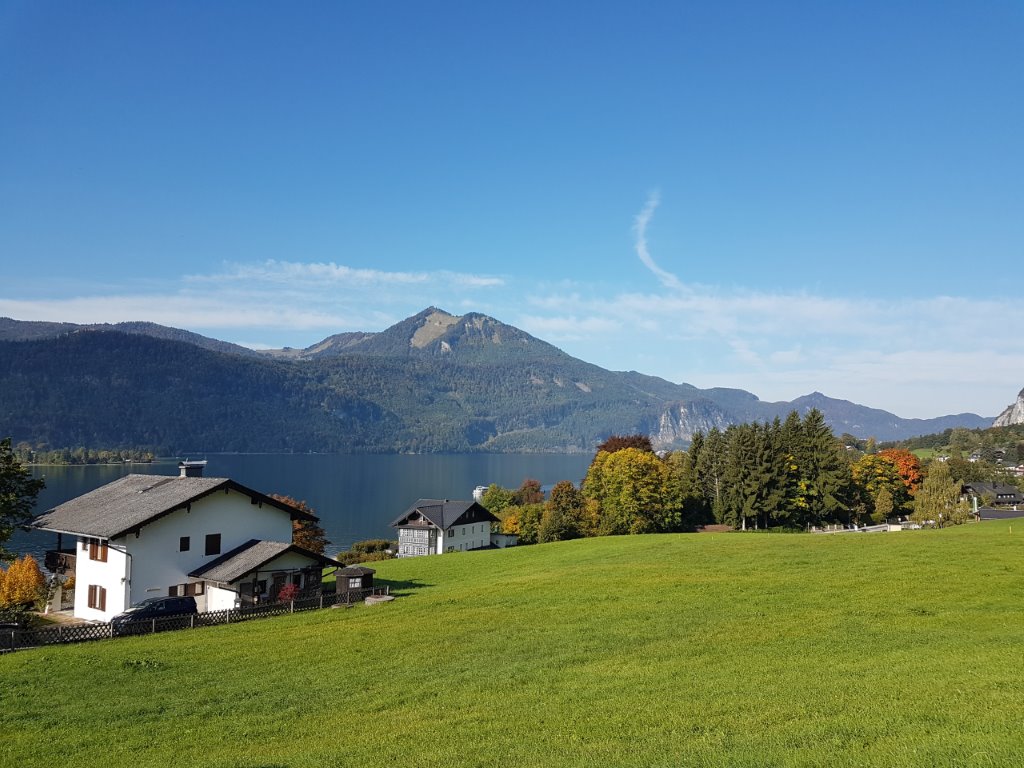 Walking Tours Austria - Bad Ischl

Known for Emperor Franz Josef and Empress Elizabeth (Sissi)'s summer palace, this town has natural thermal baths. Excellent for tired legs and feet! Franz Josef's favourite drinking horn, holding 8 litres of wine, is in the palace! Photos are not allowed, but I had special permission to take one of this enormous drinking vessel, thanks to an article I had written HERE. In Bad Ischl, there are good shops, cafes and restaurants. The best known coffee shop is the Cafe Zauner on the banks of the river. Emperor Franz Josef would meet regularly with his friends here.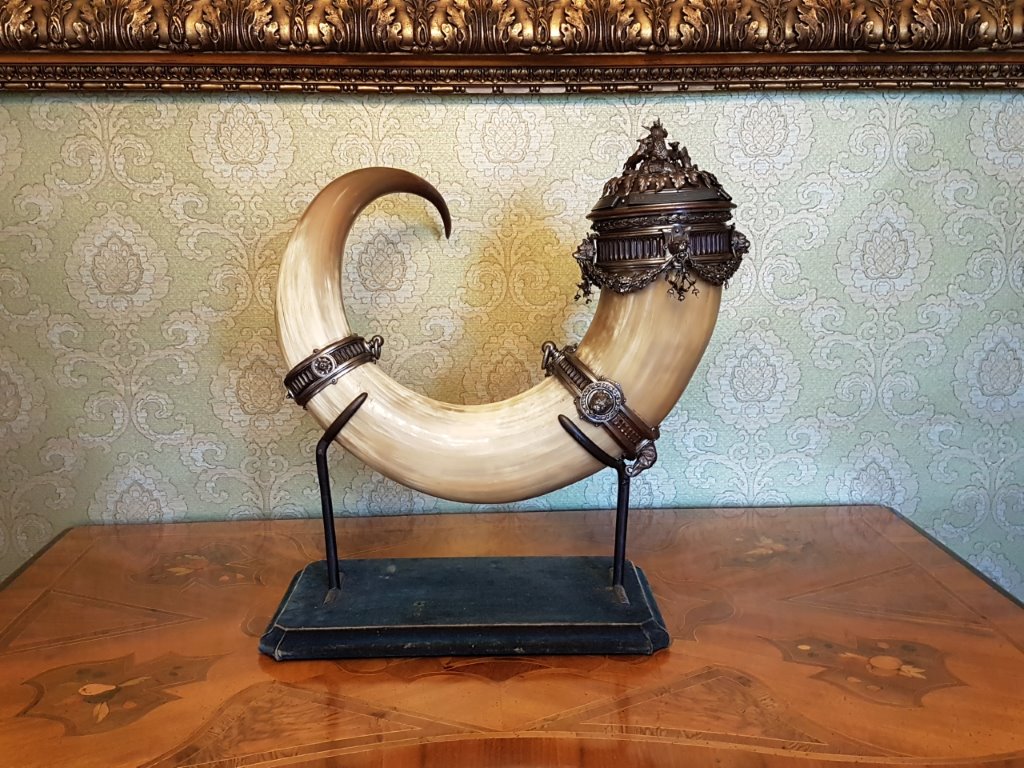 Walking Tours Austria - Bad Goisern

Another day, another walk, this time to Bad Goisern along the brine pipeline. Another pretty village, more excellent food and local wine. Despite the day's walks, not a weight loss program! This village has a wealth of local artisans and museums showing the centuries old skill of wood-carving.
Walking Tours Austria - Hallstatt

The walk from Bad Goisern to Hallstatt included a climb up Mt. Salzberg to a cable car at the top. A quick descent into the village of Hallstatt was spectacular. There was time to wander and enjoy this UNESCO protected village. A late lunch, a ferry trip across the lake to the local train station, a short ride to Bad Goisern and feet up!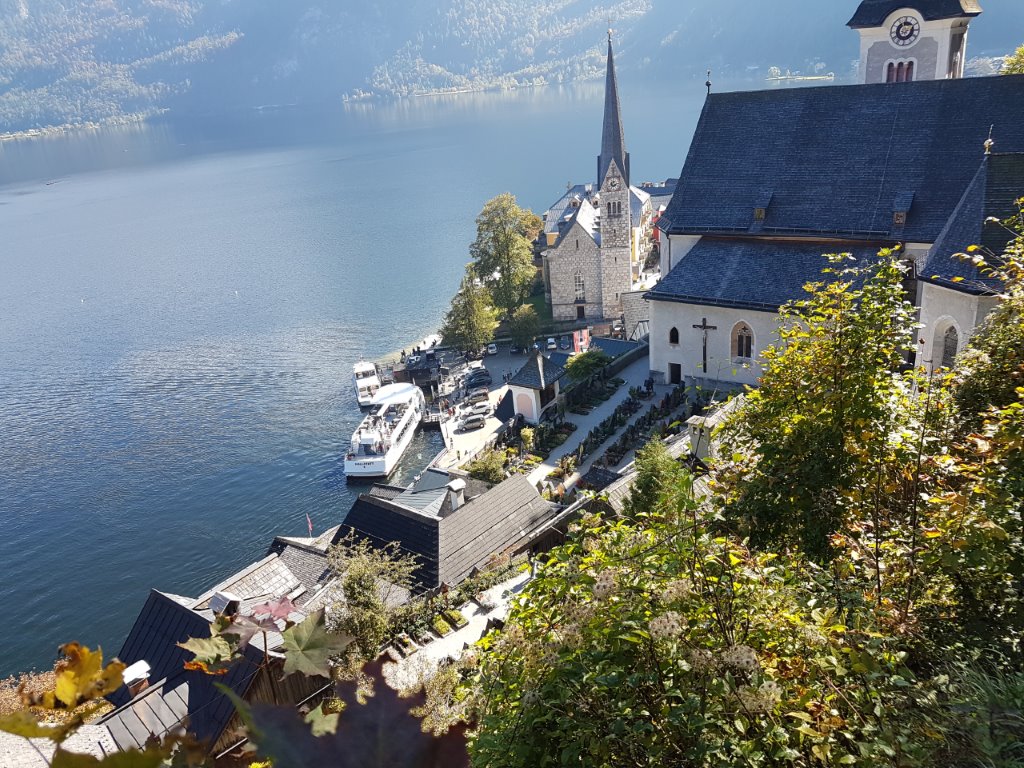 Walking Tours Austria - Finish Line!

It rained heavily on the last day so I took public transport from Bad Goisern to Bad Ischl then to Strobl, walked around the other side of Lake Wolfgangsee to the ferry terminal for St. Wolfgang. In my hotel, I slept better than I can remember!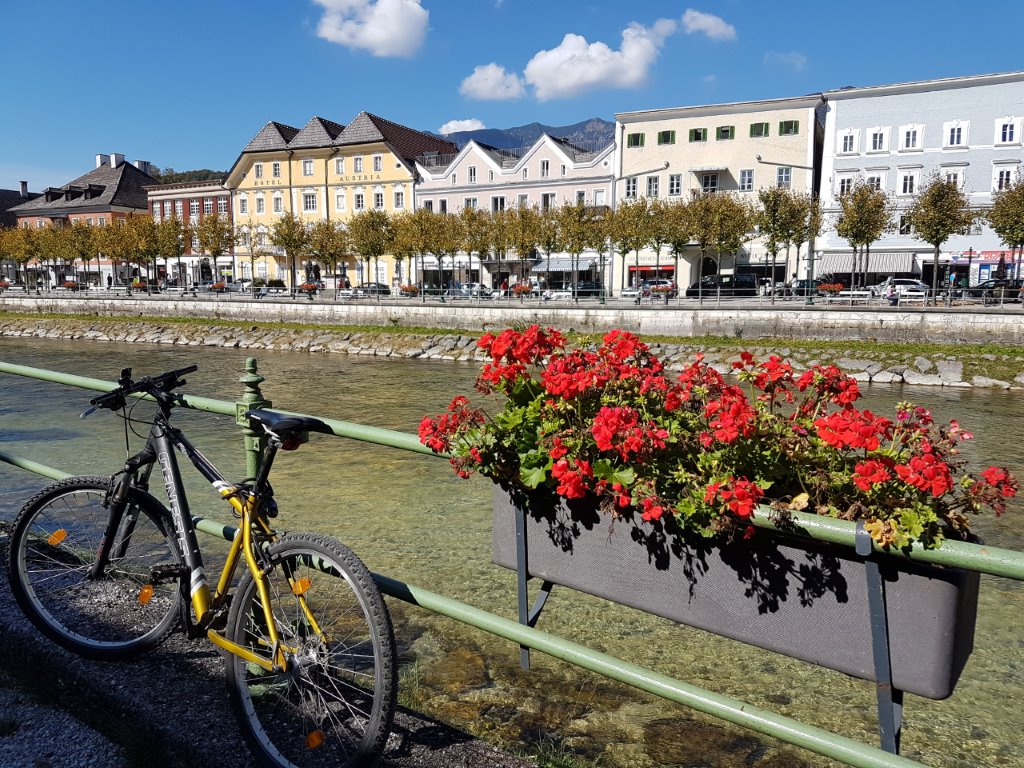 Walking Tours Austria - range of tours

If you are interested in doing one of these tours, check your level of fitness and choose level 1,2,3 or 4 from the tours listed HERE. These tours are all excellently organised, with easy to follow maps. I went on my own so could choose my own pace, sit and relax with my water bottle when I needed to. There is an emergency number (24/7) to call if anything goes wrong.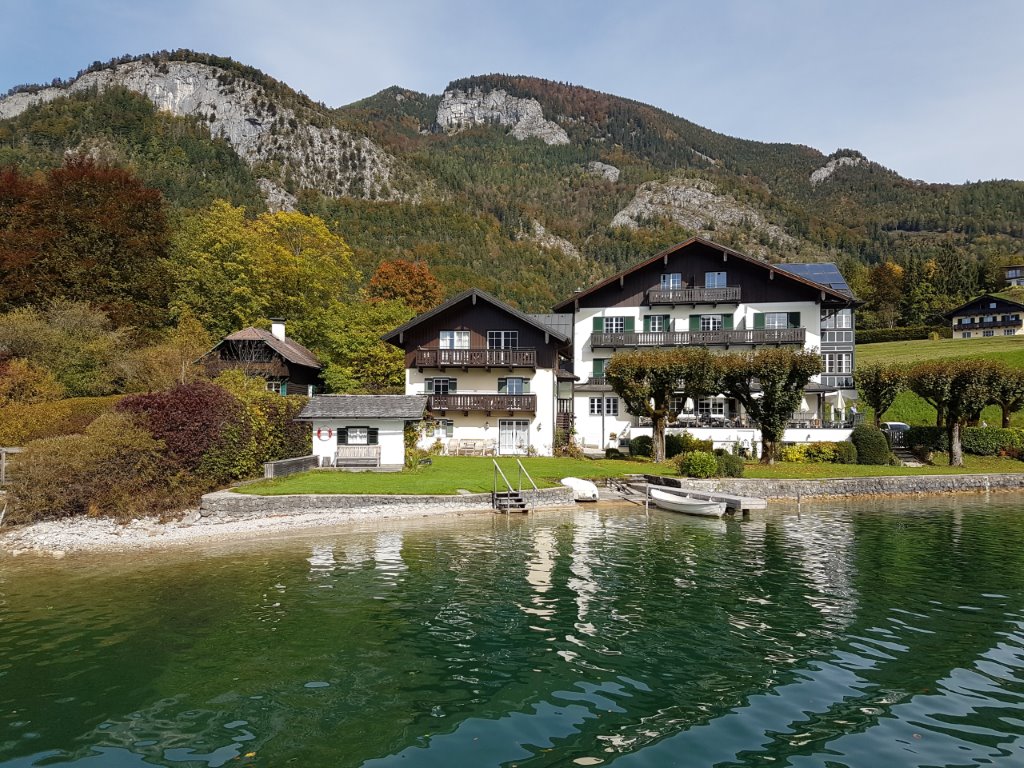 Walking Tours Austria - THUMBS UP!

Personally recommended by Slow Tours Director - Carol Haslam
If you would like to join me in 2018 on a (easy paced!) walking tour in Austria, email me carol@slowtours.com
To view over 60 Walking Tours Europe CLICK HERE