Discover Switzerland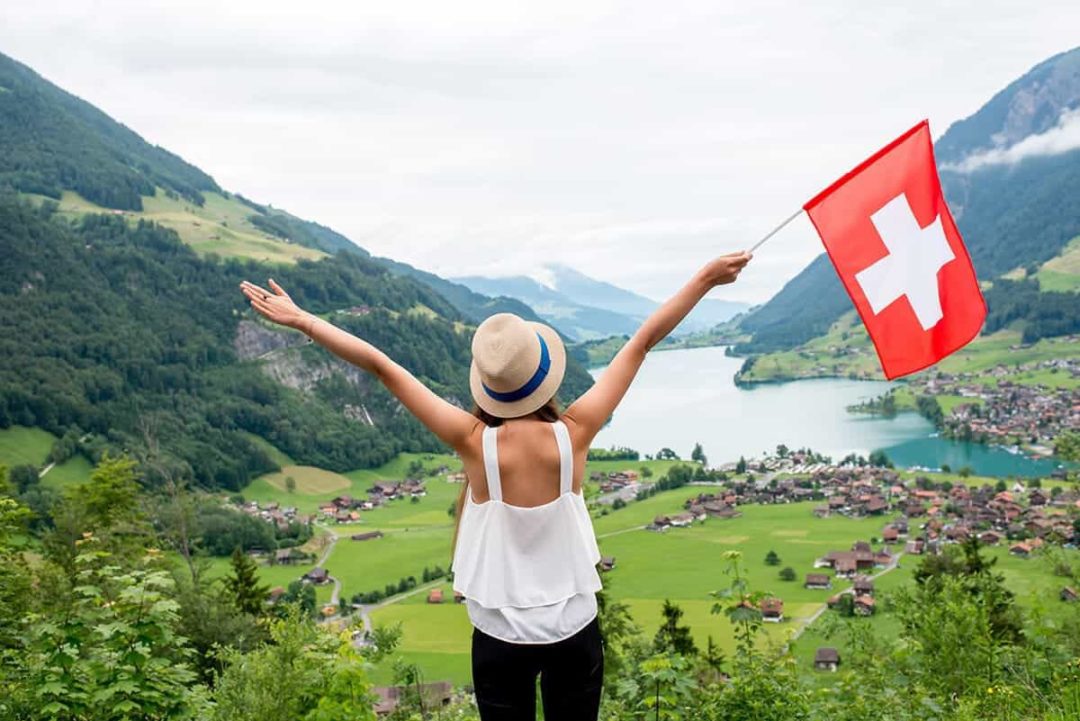 Welcome to Switzerland, home of 4 languages, beautiful lakes, stunning mountains and old villages. The perfect place to discover your adventurous side! We will outline the top 5 destinations you should visit if you plan your next trip through beautiful Switzerland.
Let's get started!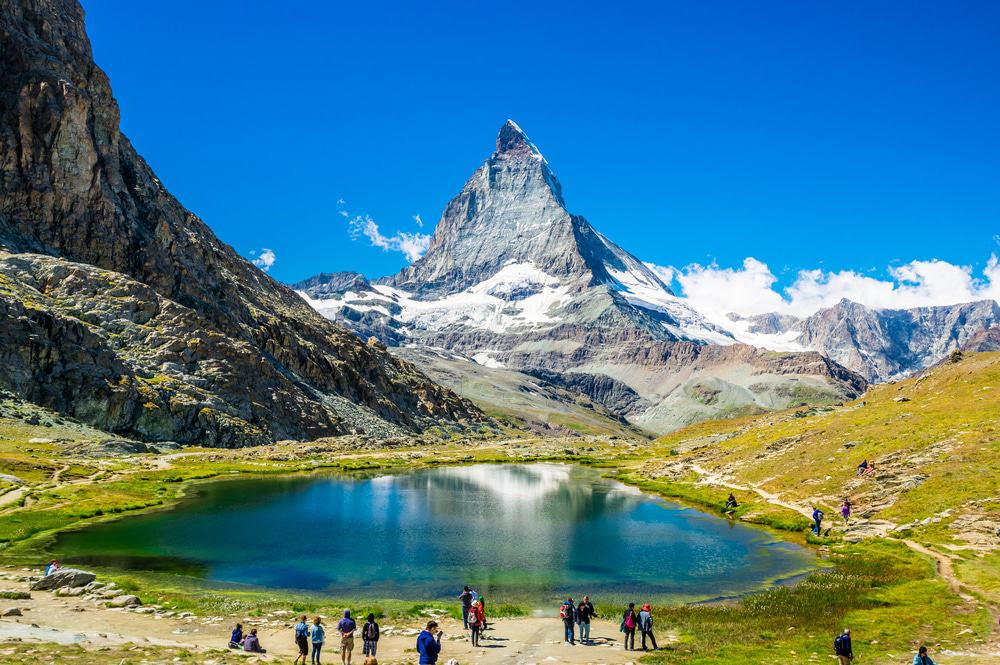 Stop 1: The Matterhorn
Known to be one of the highest points in the Alps, The Matterhorn reaches a crazy 4,478 meters. On the border of Italy, many experienced climbers give this mountain their best crack during summer while during the winter months it turns into a skiier's paradise. Offering 300kms worth of slopes to ride through. The town of Zermatt is situated below, which features world class resturaunts, hotels and experiences for your pleasure. Defintely a worth while stop through!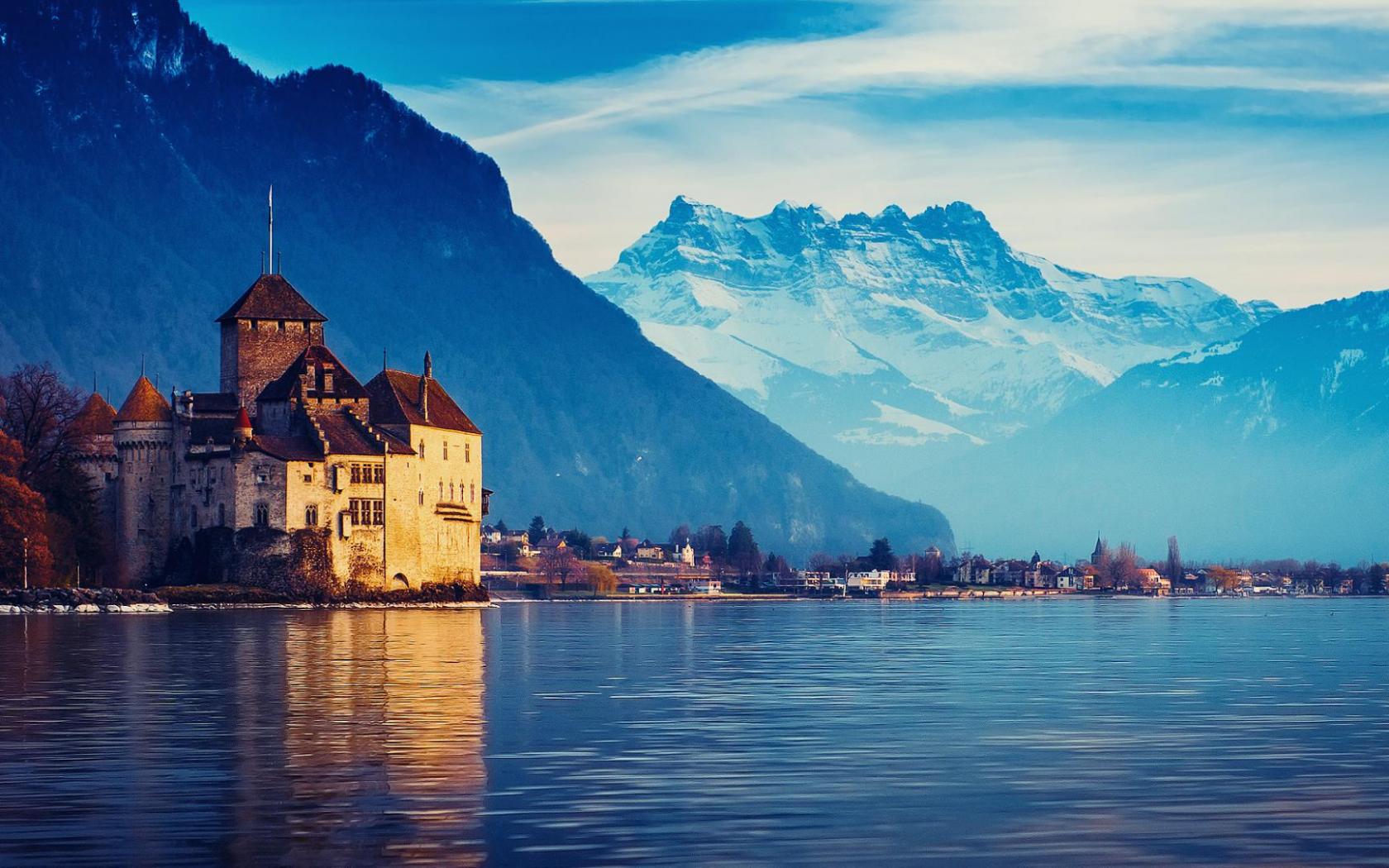 Stop 2: Lake Geneva
Oh Lake Geneva, no amount of pictures could do this beautiful lake justice! It's Europe's largest Alpine Lake which straddles the Swiss/French borders and reaches through many cities. This picturesque town is known as the 'Capital of Peace' and is French speaking, so if you know your French this would be a wonderful way to connect to the locals! Explore the medieval town and enjoy local cafe's and eateries on your way through, even a spot for some Swiss/ French clothing! Otherwise just taking in its sweeping views is enough to last a lifetime of memories.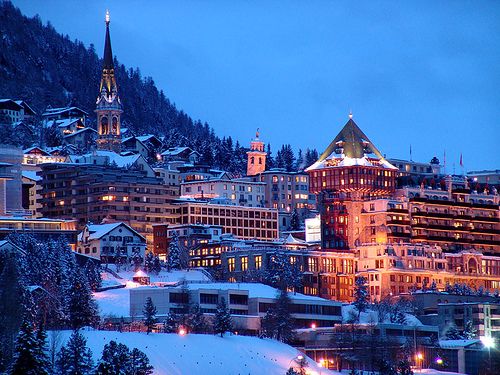 Stop 3: St Moritz
Surrounded by forests, peaks and lakes, St Moritz is a must see city that can be enjoyed in both the summer and winter months. Enjoy snowboarding, skiiing, sleding and other fun winter sports while sipping hot cocoa from your luxury hotel. Or enjoy hiking, swimming and biking during summer while having a refreshing drink by the lake. St Moritz is known for its pricey stays however if you have the money to spare it's a must see place!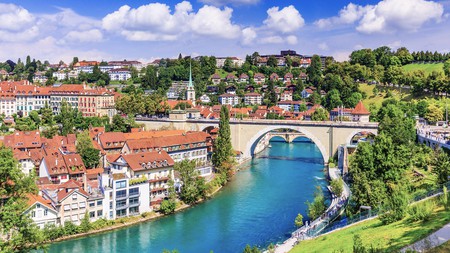 Stop 4: Bern
Welcome to Switzerland's capital of Bern. Known for its medieval town, river Aare and all things art and history. Although not Switzerland's largest city, it still boasts 130,000 people and a range of tourists attractions to see. Art lovers enjoy museums and beautiful art galleries that feature the worlds largest collection of art by artist Paul Klee. This town is also a UNESCO World Heritage site for its medieval old town that dates back to the 12th century. Come through Bern and experience the old charm of Switzerland.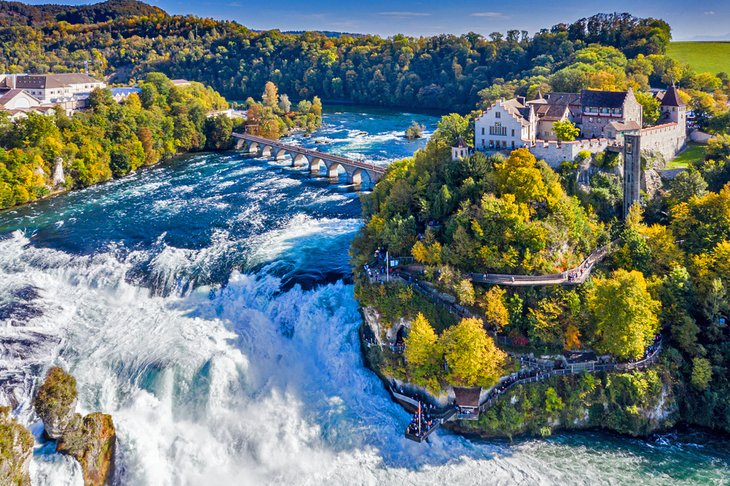 Stop 5: The Rhine Falls
Take a boat ride through The Rhine Falls, Central Europe's largest falls. Enjoy this place through June/ July as the heat melts the winter snow and get to experience 20 metre high falls across a 150metre span. A beautiful final destination to finish your tour of Switzerland.
If this blog has piqued your adventurous side, take a look through some Swiss tours we have on offer!