A Carinthian Lakes Adventure
The Unique Experience
At Slow Tours, we hold a great focus on providing individuals with unique, immersive experiences throughout Europe. One such experience no to be missed is the self-guided, panoramic walking tour through the sunny South of Austria.
Villas on Lake Wörthersee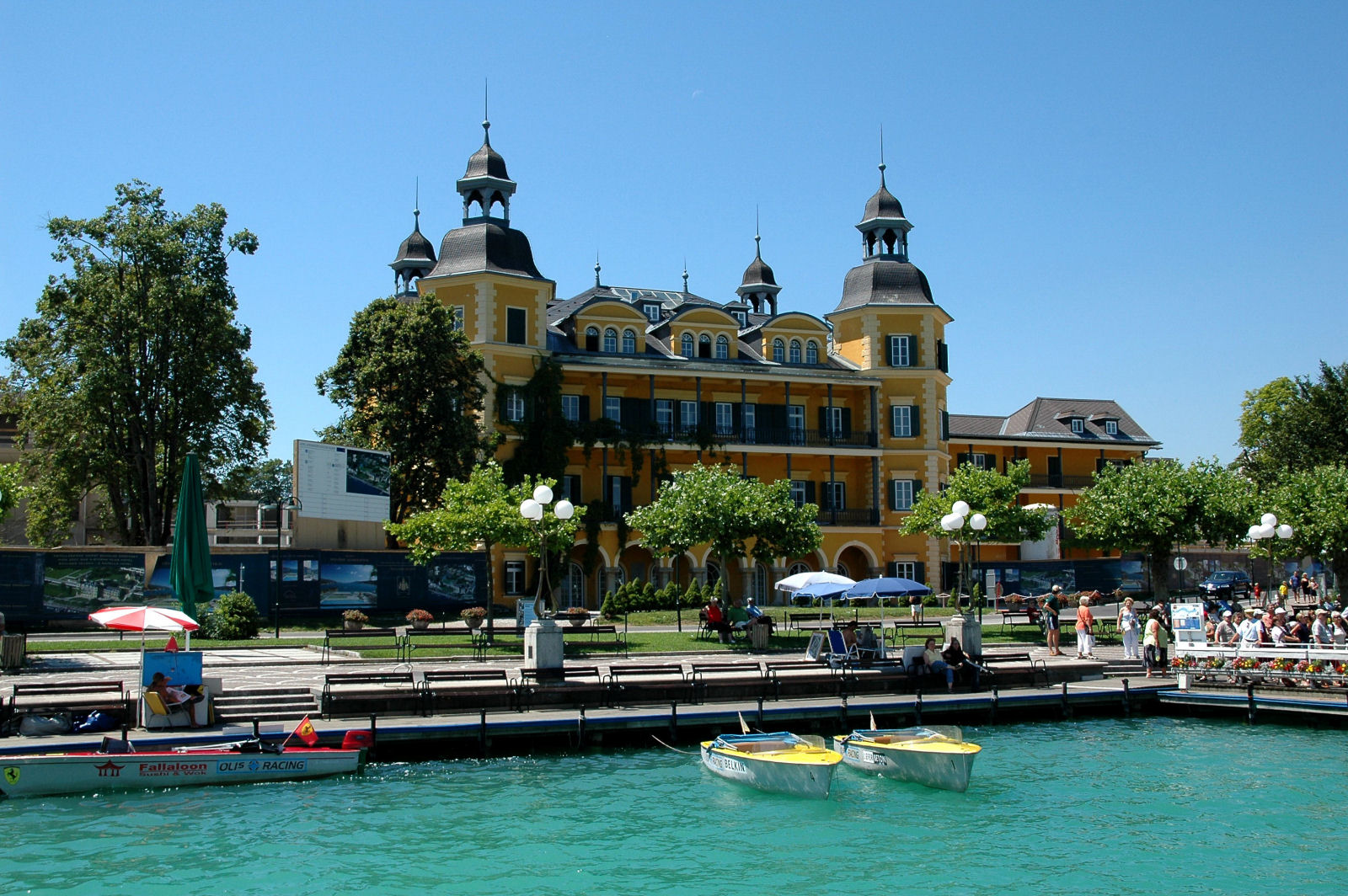 After arriving in Villach, the gateway to the Corinthian lake paradise, you will discover the stunning villas on the Lake C Sometimes considered the Caribbean of the Alps, Wörthersee is one of the larger lakes in Europe lined with picturesque small villages, breathtaking mountain peaks and endless lush greenery.
On your walking adventure you'll pass Schloss Velden "The Castle at lake Wöerth" which originally opened in 1892 providing exquisite resort hotels. Over the century the palace earned 'legendary status' amongst other European hotels and has now been restored to its former glory. The Schloss Velden has welcomed travellers by extending a modern wing and reopening as a 5star luxury property.
Climb Pyramidenkogel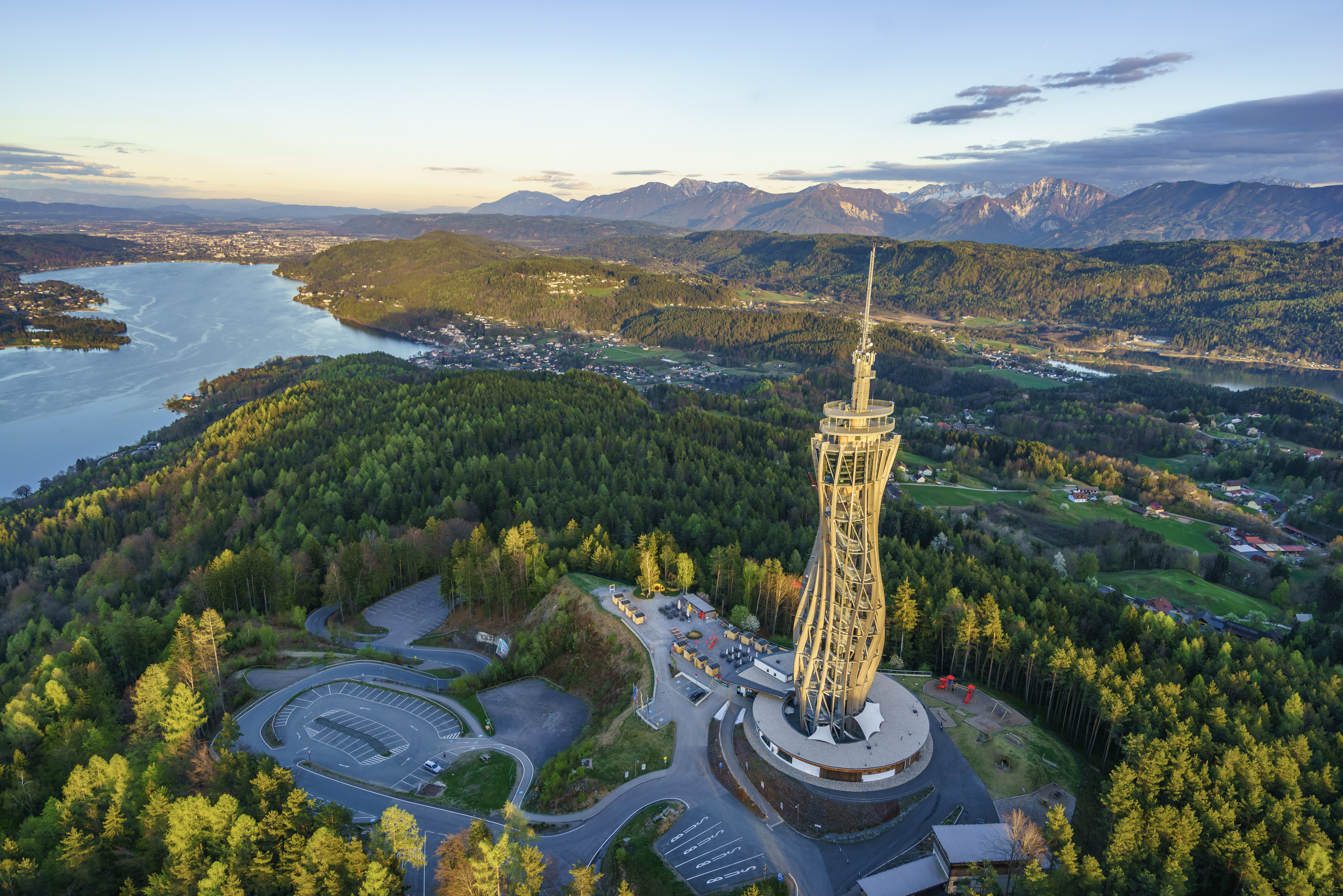 Pyramidenkogel is an 851-meter-high mountain located to the south of Wörthersee and near the town of Maria Wörth. Here in 2013 the reconstruction of a viewing tower was opened where at 67-meter-tall, is the highest wooden viewing tower in the world. With the option to either climb the 441 steps or ride the panoramic lift, you'll be constantly immersed in a 380-degree view of Carinthia's breathtaking landscape.
The Breathtaking View from Sternenbalkon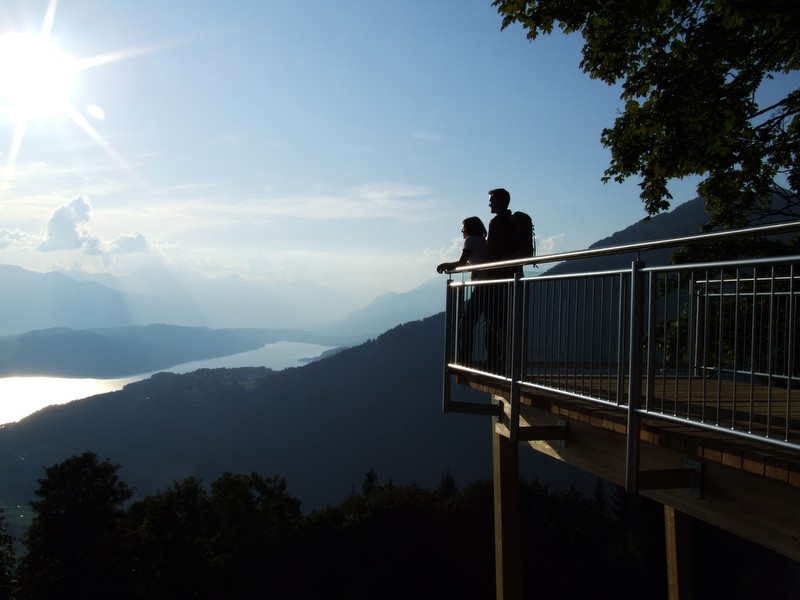 Fantastic lakeside trails along Lake Millstätter See, serpentine tracks on Lake Brennsee and comfortable trails on Lake Ossiacher See are some of the various adventures you have the freedom to embark on on your Slow Tour. Partnered not only with the sparkling lakes, high mountain peaks and stunning landscape; awaiting to be discovered is further immersing yourself in the rich beauty at the view from the so-called 'Sternenbalkon' (star balcony). Situated high above Lake Millstätter See and the 'Juwelenweg' path through the Nock Mountains, these are only a few of the marvellous walking highlights that await you on your adventure to the stunning Carinthian Lakes.
Experience the stunning Carinthian Lakes for yourself on the 8-Day self-guided Walking Tour with Slow Tours